Slism Top
Girls Talk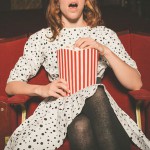 Coping with a failed relationship is not only about getting a rebound boyfriend and a new haircut. You will know that you are at peace with your breakup once you find your balance. And to do that you must first push yourself a bit more outside your borders: Things to do after a breakup must get you to think and to learn how to make moves on your own. And that is the hardest part.
Calorie Slism

Hi guys!! How's it going? Just wanted to put it out there that Calorie Slism is up and running!
Calorie-Slism allows you to easily navigate through and quickly locate calories in whole foods, snacks, and meals such as Shirataki Noodles as well as providing an easy to understand nutritional breakdown.
With the ability to add foods you wish to calculate to a list counting calories has never been easier not to mention that you can log in using your Twitter account to post and provide user feedback for each and everyone in the diet community to enjoy. How to Count Calories??

Category:
Grains Vegetables Fruits Potatoes Sugar Beans Mushrooms Seaweed Seafood Meat Dairy Products Oil/Spices Alcohol Main Dishes Processed Food Snacks

New foods recently added to Calorie Slism and featured: