Diet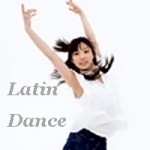 What's your workout? For some people enjoying the slimming effect of dancing, latin dance exercise is it. Zumba along with other dance routines may be what you need in your life to stay fit and maintain your weight with ease that feels just like dancing. Continue reading for a brief look at what is latin dance exercise and what it can do for you in fitness.
Slism.com News

Hi guys!! How's it going? Just wanted to put it out there that Calorie Slism is up and running!
Calorie-Slism allows you to easily navigate through and quickly locate calories in whole foods, snacks, and meals such as Shirataki Noodles as well as providing an easy to understand nutritional breakdown.
With the ability to add foods you wish to calculate to a list counting calories has never been easier not to mention that you can log in using your Twitter account to post and provide user feedback for each and everyone in the diet community to enjoy. How to Count Calories??


Category:
Grains Vegetables Fruits Potatoes Sugar Beans Mushrooms Seaweed Seafood Meat Dairy Products Oil/Spices Alcohol Main Dishes Processed Food Snacks

New foods recently added to Calorie Slism:
Breakthrough Health And Fitness At Your Fingertips
Featured Articles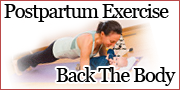 Want to get back to body you had before becoming a mom? Whether you still expecting or are already out of the hospital enjoying a new addition to your family, this article is far you. Learn how many Japanese women are getting back their figures.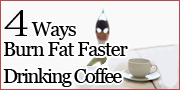 Did you know that knowing your blood type can help you better choose the foods you eat? Find out what knowing your ABO has in store. You never know the secret to loosing weight and living a healthier life may be in your blood.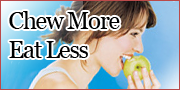 It turns out that chewing your food is not only good for keeping you from choking, but has many amazing health benefits as well. See what lead researchers in Japan are saying about how the little bits your chew food into make a big difference.
Weekly Roundup - Newly Hatched Diet Columns
Newly Roundup and Newly News