Look cute from hair to shoes and bag
And the winner for the Best & Cutest Outfit goes to...drumroll please... Oopsies! You caught us, we still got some Oscars hangover going on around here. We know you also can't resist pretending to win such a prestigious award and giving your speech in front of the A-listers of the entertainment scene. We don't blame you, we're daydreamers too!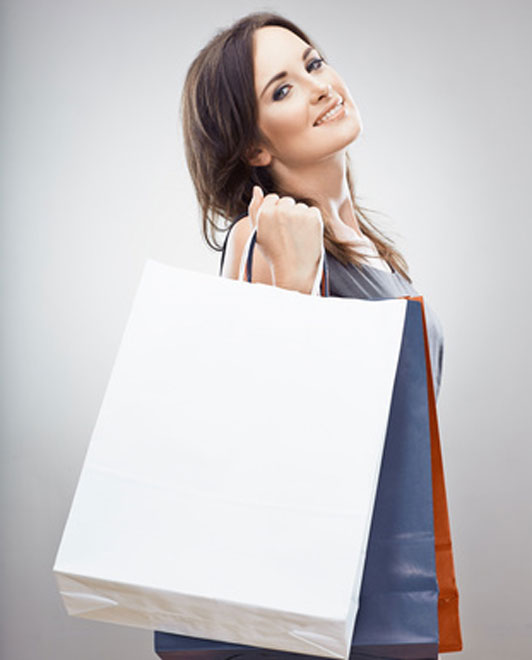 And if you're dreaming of bagging the Best & Cutest Outfit award, we've got the essential DOs for you. So read up and know how to dress cute from head to toe!
9 Things You Need to Look for and Wear to Dress and Look Cute for School and Work Any Day of the Week
Your outfit. What about it? The first thing you need to cover is your clothing of course. Cute clothes may mean different things to many people, so you have to go with your instinct. Let your taste dictate which items look cute. More importantly, be on the lookout for clothes that look cute on you. To get you started, here are some suggestions on picking out cute clothes.
Tops and T-shirts
Cute tops and shirts are a good start in dressing cute.
Sleeveless Tops
Sleeveless buttoned up tops made from light material is a great choice for a top.
They are cute and chic at the same time and they go well with shorts, skirts, or pants.
Loose Tops
Loose tops are cute and cool. They give off a comfortable vibe.
Long-sleeve Buttoned-up Tops
Long sleeve buttoned-up tops are classy—we specially love polka dot designs on them!
Decorative Tops
Tops with lace details or bows or ribbons couldn't be anything but cute.
Plus, they give an elegant air to your look.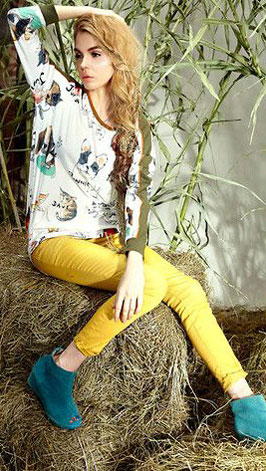 Printed Design Tops
Shirts with cute print designs are simply delightful similar to Zip-up Hoodies are cute and cool too and they keep you cozy.
Shorts and Skirts
How to dress cute for school? Simple, wear shorts and skirts!
Denim Shorts
Every stylish girl should own a pair of denim shorts.
Cotton Shorts
Shorts made from cotton are also cute especially in solid or pastel colors.
Printed Shorts
Printed shorts are great because they bring some personality to your outfit.
Skirts
Chiffon skirts bring a gorgeous and relaxed look. A skirt with pleats of any color is just a classic.
Of course, cute doesn't always mean short in length, long skirts with solid color, stripes, or printed designs are definitely cute too.
They also bring a touch of serenity and grace to your look.
Dresses
We just love dresses, don't you? We've got some tips for you in choosing the perfect cute dress. So grab your 'how to dress' notebook and jot down some notes.
Strapless Dresses
Strapless dresses are cute and lovely and details such as fringe or pleats are an exciting touch to them as well.
Spaghetti-strap Dresses
However, we also think dresses with spaghetti straps are super cute and youthful. Plus, a layered design and the chiffon material will make your look light and fresh too.
Long Sleeve Dresses
To play it comfy and cute, dresses with long sleeves and straight cut are the go-to items. The printed designs and ethnic details of these dresses are just perfect.
Lace Dresses
Lace dresses are the right mix of exquisite and cute. Wearing them instantly makes you feel lovely.
Winter Dresses
Here's a must-have for you cute winter dresses collection, the princess dress coat. There is a lot to love here: the buttons and bow details, the slim cut and fit, the layered skirt, and this pretty peach color. Fit for a princess indeed! Full disclosure, this dress is on our cute winter formal dresses list.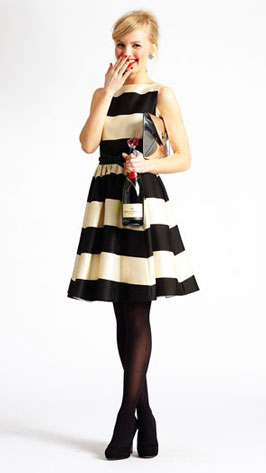 Chic Dresses
Of course, a classy and chic dress is an essential and we think this one is IT! We call it the Zooey-Deschanel type because this dress reminds us so much of her style. Needless to say, we love Zooey as much as we love this cute dress!
Jackets and Coats
A nice trick in creating a cute outfit is by wearing a great jacket or coat. long winter coats are a must for a stylish look during winter. For the chilly or windy weather jackets are the option.
Black Formal Jackets
A black and formal jacket paired with comfy clothes makes your outfit classy and cute at the same time.
Button Jackets
Jackets with large buttons are instantly cute and easy on the eyes.
Puffed Sleeve Jackets
Add a unique design or puffed sleeves and they become irresistible.
Printed Jackets
Printed jackets also make cute outfits with flair.
We love these floral and geometric prints.
Leggings
Pair your cute winter clothes with leggings and you'll get a cuter outfit. There are so many leggings with cute designs.
Printed Leggings
There's the classic snowflake print perfectly complementing the winter season.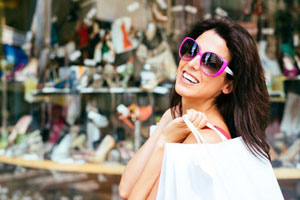 There are even leggings with building prints! If you are even the least bit into architecture, building print leggings are for you.
For the mellow type, leggings with floral print are a must-have.
Got a gothic style? Leggings with skull print are your match!
And these leggings with cartoon prints are for anyone with a child-like personality.
Of course, nothing can really beat the basic black leggings. They just go well with almost anything. How to dress cute in the winter, you ask? Try wearing leggings, we say.
Hairstyles
Your crowning glory can be your asset in getting the ultimate cute look.
Fishtail Braids
We adore the fishtail because it makes you look cute and sexy at the same time.
Pigtail Braids
We're sure you know how to do the pigtail since childhood but a few twists and modifications to the pigtail can be very cute indeed.
Buns
The bun (especially the messy type) is a favorite of ours.
Mix the bun and the French braid and add a ribbon, you get a cute and sophisticated up do.
Polytails
If you're the uber busy type, the basic ponytail can be your ally. Add in a funky bandana, a hair band, or hair clips and you're set! Your cute and practical hairstyle!
Hair Down
For those lucky enough to have gorgeous hair, all you really have to do is let your hair down and the gentle wind will do the trick. Head on over to YouTube for step-by-step video tutorials on how to do these cute hairstyles.
Accessories
If you're a student and you're wondering how to dress cute for high school, we have some great suggestions. In one word it's...accessorize! Yes, wearing cute accessories will add wonders to your look even when you're wearing simple clothes.
Glasses
Got poor vision? Pick out eyeglasses with a cute design for a cute look. We love eyeglasses with big frames and animal prints!
Earrings
There are just too many cute earrings out there, don't you think? Cute designs usually include flower earrings, owl, earrings, star earrings, and on and on and on. A simple pair of pearl earrings is also cute and goes together with many outfits.
The Necklace
Adorn your neck with something cute like this silver necklace with a robot design. A necklace with a heart pendant is also great as well as many others. So pick out what you think is the cutest!
Watches and Bracelets
Now for your arm candies—watches and bracelets! We suggest you get a watch with a funky and unique design to make time keeping more fun.
As for bracelets, they're just like earrings too many cute ones out there. We love this bracelet cuffs with gorgeous geometric patterns.
Rings
Wear some cute rings to accent your look. We love this ornate ring because it looks medieval-ish and has an antique feel!
Shoes
Who can resist a pair of cute shoes? No one, we believe.
Flat Shoes
Flat shoes and doll shoes will make you cute the moment you wear them. And they come in many designs and colors! We love this pink doll shoes with ribbon detail.
Sneakers
If you're going for a more relaxed look, wear a pair of cute sneakers! We love printed ones.
Oxfords
Oxfords are great to pair with jeans, shorts, and skirts. Plus, they give you that preppy and cute look too!
Winter Boots
Last but not the least, try on some cute and stylish boots! They're really great with leggings and skirts.
Bags
To complete your cute outfit, you have to choose a cute bag!
Shoulder Bags
Shoulder bags in neutral colors are a must.
They're great because you can use them with a colorful outfit.
Colorful bags with cute prints are also another way to go.
Even this little cutie, serves as an excellent compliment to less flashy wardrobes.
Backpacks
Backpacks are not just for school, they can also add some cuteness to your look. Plus, you'll get a lot of room for your things too.