Hello Kitty Tattoo Ideas that Will Change You
Let's face it: there are a lot of designs more popular than the Hello Kitty tattoos. Nonetheless, if this is something that you would really like to have, you have to make sure that you choose a design that says something about your personality.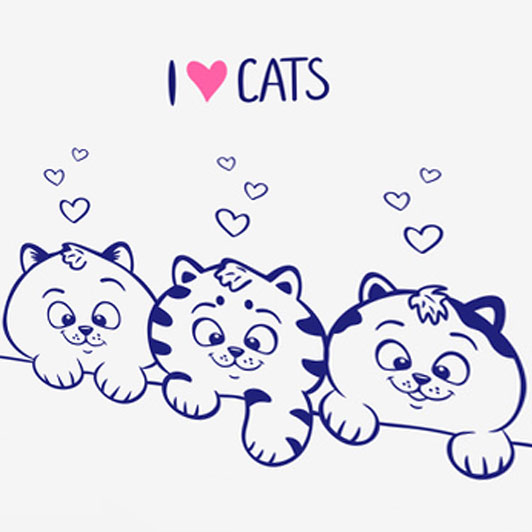 You should know all your options and for this you will have to take a look at numerous pictures of tattoos. Most probably you won't get an exact replica of one of them, but they will inspire you so that you will come up with a design on your own.
The main point is to personalize the designs so that they will say something about you.
Original and Special Hello Kitty Tattoo Ideas That Will Show off Your Unique and Creative Side by Turning Something Well-Known into Something Spectacular
Here are some cute Hello Kitty tattoos that you might feel comfortable with:
1. An Indian Hello Kitty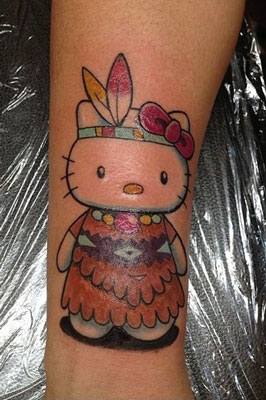 One of the best things about the Hello Kitty tattoo ideas is that they are highly customizable. While she has a regular outfit that everybody knows, you can "dress her up" with any outfit you'd like, such as an Indian outfit. You could even have a couple of feathers on her forehead besides the regular bow. This might be a great option for the people who are of an Native American descent or those who have a personal preference for this culture. Although it's not a must, you should make the design really colorful.
2. Hello Kitty at the end of the rainbow
The majority of people associate Hello Kitty with something nice, so why not give them exactly what they expect? This is especially applicable when it comes to Hello Kitty tattoos for girls. For instance, you could have the kitty with an umbrella in the rain under a rainbow. In order to make the tattoo even cuter, it could be raining with pink hearts and diamonds. Just imagine all this cuteness bundled up in one single tattoo. As you may have imagined, there is need for a lot of colors for the tattoo to have a high impact.
3. Hello Kitty in different cultures - Japan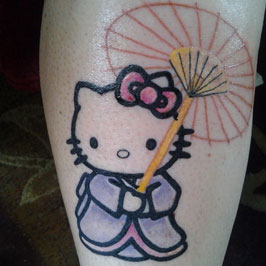 As it has been mentioned before, you can have Hello Kitty anyway you want to. There is an infinite number of Hello Kitty tattoo designs to choose from, so you should choose something that truly represents you. In case you happen to have a thing for Eastern cultures, you might want to turn Hello Kitty into a geisha. She could have the right dress and the umbrella to go with it. No matter how much you wish to change her looks, don't forget about her pink bow; this is what makes her truly unique and without it she would be just another cat with an umbrella.
4. Make a star out of Hello Kitty
When it comes to tattoos, there is nothing more girly than having a tattoo with stars. Starting from this idea, you may be interested in the Hello Kitty tattoos with stars. There are a lot of ideas to be thinking about. However, one of the most interesting of them is having a lot of stars of different sizes and "blend in" among them the head of Hello Kitty. For sure you know that it has to have that specific oval shape, the black eyes, the nose, and the unmistakable pink bow. If this tattoo won't have a high impact on the people in your immediate circle, then nothing will.
5. Hello Kitty in the most unexpected places
In case you are looking for Hello Kitty tattoo pictures you might be amazed by the places where people get her tattooed. Although this may have never occurred to you before, you could get a tattoo of her on your toe. You can be sure that it will peak out.
6. Dr. Hello Kitty
There are a lot of people browsing pictures of Hello Kitty tattoos and if you are one of them, you can be sure that you will find the kitty in the most unexpected situations. For instance, if you have a health condition, such as diabetes, there is no reason for you to let your sorrow take over. You could use a tattoo to show the world that you don't let your illness bring you down. Have a tattoo with Hello Kitty dressed as a nurse with a syringe and a test tube. People will be too busy admiring your tattoo to pity you.
7. Hello Kitty - the zodiac
In case you are looking for a Hello Kitty tattoos gallery, you can be sure that you will find numerous galleries of this kind. Regardless of the type of design that you would like to have, you can be sure that you will find it out there. For example, if you are an Aquarius and you would like to show it to the world, you should have the kitty with a mug, pouring water. People are bored of the regular signs and symbols and you can be sure that everybody will be amazed by your creativity (and your courage).
8. Hello Kitty - abstract design with a ladybug
You can be sure that you're not the only one looking for images of Hello Kitty tattoos. However, you might be the only one looking for a specific design. In case you are looking for something more special and something more daring, think about an abstract design surrounding Hello Kitty. In order to make the entire design cuter, you might want to add a ladybug as well. Although the idea might sound tempting, you have to make sure that you are willing to commit to such a large tattoo; remember that one it's done, you can't get rid of it.
Should you really go and get a tattoo of Hello Kitty on your body?
Getting a Hello Kitty tattoo is easy; living with it is the tough part. At the moment it might sound fun to have a cat on your leg, arm, shoulder, or any other body part for that matter, but will you be happy with it when you're 50? This is a decision you will have to make once you have considered all the implications of a tattoo of this kind.