How to Dress for Your Body Type: Find Your Style
What kind of body do you have? Are you slim, petite, or curvy? Are you happy with your body or do you wish you had another? Whatever your preference might be, body shape is usually based on genetics and is hard to change. Depending on your body, there are certain dos and don'ts when it comes to deciding how to dress for your body type.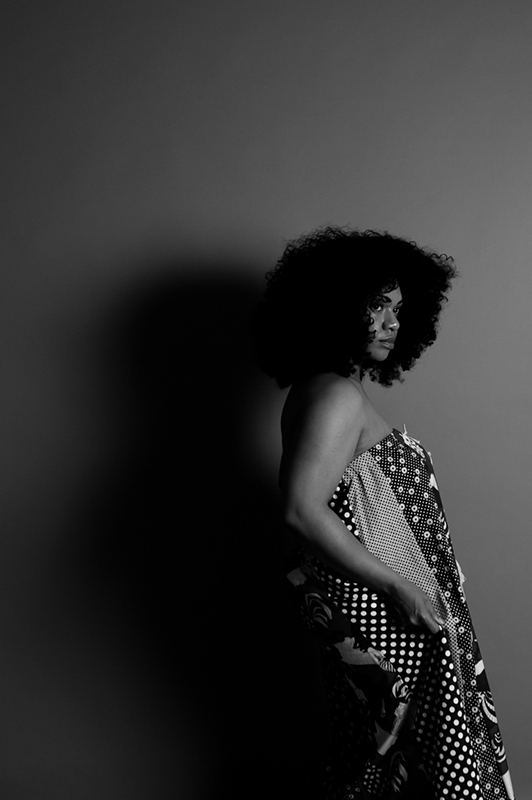 In addition to exercises you can do at home to tone your body, there are many outfits that can hide or highlight your best features to make you extremely attractive to the guys. Whether it's for warm and cold seasons, for meetings or for the beach, find what you are looking for in terms of clothes to fit your body perfectly.
1. Pear Body Shape
Emphasize your waist by adding proportion to your weak upper frame and strive for an hourglass figure with the clothes you wear. Bright tops and dark bottoms contrast each other and take the focus off a small bust.
2. Straight Body Shape
Enhance your narrow waist and bust through tops with a fitted waist. Exposing your midriff is often a cute choice for this body type that emphasizes your femininity. You can also use accessories such as belts to further turn the focus to your small waist.
3. Hourglass Body Shape
Highlight the slimness in your waist in order to accentuate your natural upper and lower-body curves. You have a vast selection of options when it comes to what to wear. Some good choices are snug-fitting dresses and bikinis to show off your proportioned body.
4. Triangle Body Shape
Opposite to the pear shape, for this shape is best to add volume to the bottom half in order to appear slimmer at the waist. This can be accomplished with wide bell-bottoms or frilly skirts, along with dark colored tops.
5. Apple Body Shape
You should shop for clothes that will add volume to both your upper and lower-body in order to take the focus off your waist. Skirts are a great option to switch the focus from your midsection to your legs.
Find the Right Style Custom-Fitted for You by Learning How to Dress for All Body Types; Highlight Your Best Attributes
There is no one solution for all of us. Women have different genes and in order to flaunt your best features you must know how to dress for your body type. There are five body shapes - which one do you have?
Pear Body Shape
For the curvy girls
The body shape of a pear means having hips larger than your bust with a slim waist. Women tend to gain weight around their bottom and thighs by the time they reach adulthood. Thus, the body shape looks like a pear. This body type can also be described as being curvy from waist down. In this case your waist is your best asset so flaunt it properly.
What to Wear
The key to know how to dress for your body type is to emphasize your waist and enhance your upper body in proportion to your lower body. Strive to even out your top and bottom to bring your hips to the center of attention and create attractive proportions in your swimsuit and regular attire.
Tops for Pear Body Shape
Since you are trying to give your bust and shoulders some extra 'umph!', consider looking for tops that show some cleavage. Look for bright colors and fancy designs (if you have a sense of fashion) that will add volume instead of taking it away. Try to find shirts and blouses with a custom fitted waist to balance your upper and lower half.
Bottoms for Pear Body Shape
To clash with your bright top, wear darker colors for your bottom so attention is kept on your top half. Try to find slim skirts that keep your legs looking as slim as possible. Look for straight pants that streamline from the widest part of your hip. No need to get fancy with the bottoms you wear.
Swimsuits for Pear Body Shape
Bright tops and dark bottoms. When shopping for bikinis, look for wide strap tops and patterned designs. Padding and underwire for your bikini is also a plus to add proportion to your lower half. Your dark bottoms should not be too horizontal so as not to make your bottom look smaller. One-piece bathing suits should be able to make your hips look narrow.
Straight Body Shape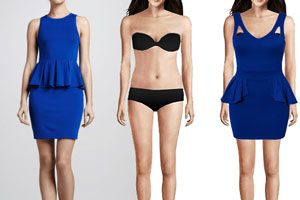 Dress the balanced shape
This is the most common body type among women. Straight body type means that your hips and bust are balanced. This can also be referred to as being slim or petite. Your best features aren't any one body type, but rather your feminine stature.
What to Wear
The answer to how to dress for your body type for women with straight body types is to enhance your narrow waist while balancing the proportion of your top and bottom. When wondering what kind of clothes to wear, you also want to look for clothes that emphasize your small frame, as many guys would prefer this cute body type to others. On the other hand, you could try to create a more curvy appearance by adding volume to your upper or lower body to give an hourglass shape.
Tops for Straight Body Shape
You want to find tops that will add some curves to your bust and bottom in order to make your waist look slim in comparison. Big belts as accessories are a great way to accomplish this. Shirts with a fitted waist will make you look curvy and emphasize your petite waist.
Bottoms for Straight Body Type
Choose pants with a wide waist, preferably some low-fitted jeans that can expose just enough of your small waist to attract necessary attention. Look for skirts with details and pockets that add to the curves of your hips.
Swimsuits for a Straight Body Type
Look for swimsuits with wide-set straps and light colored bottoms with ruffles or decoration. The bottoms should have waistbands that emphasize your small frame. One piece suits should have colorful designs to add to the illusion of curves.
Hourglass Body Shape
The waist most women dream of
The hourglass body shape is the body type that all women are longing for and try to achieve when thinking about how to dress for your body type. Having an hourglass figure means that your bust and hips are balanced in proportion to your defined waist. You have curves in all the right places and have the body type that makes guys go crazy.
What to Wear
If you have an hourglass body type, you have the freedom to wear almost anything you want. There are many different new styles that you can pull off to fit your proportions. As with all body types, your primary focus should be on highlighting the slimness of your waist in comparison with your chest and bottom. Dresses and wide belts are an excellent way to show off your natural curves.
Tops for Hourglass Body Shape
Find tops that will balance your body in proportion with your curves. Your figure is one of high attractiveness, so find accessories to further highlight your bust and bottom. Tops with mid-rift hugging or belts will do the trick. Snug fitting and fitted dress shirts with waists that melt into your body shape are preferred.
Bottoms for Hourglass Body Shape
You can't really go wrong here. But here are some suggestions: skinny jeans, slim skirts, and waist-hugging jeans are ways to emphasize your hourglass figure.
Triangle Body Shape
A tricky one
The triangle body shape has a larger upper body and narrow waist and bottom, giving it an upside-down triangle shape. This body type is not so common in women, but as with any other one of the different body shapes, there are clothes to highlight your strongest attributes.
What to Wear
The secret regarding how to dress for your body type for someone with a triangle body shape is to highlight your legs and hide your broad shoulders to even out your proportions. Balance your upper body and the lower body by choosing clothes that add curves to your hips while slimming your shoulders and chest.
Tops for Triangle Body Shape
You want tops that will compliment your waist and balance your bust with your hips. Some of the tops that will accomplish this are V-necks, tailored shirts, and dark colored tops. Look for shirts with vertical patterns.
Bottoms for Triangle Body Shape
Choose a pair of pants or a skirt that will enhance your lower body in comparison with your wide upper body. For example, cargo pants or boot cut jeans will help balance your uneven proportions. Pleated skirts that give your waist more curves are preferred.
Swimsuits for Triangle Body Shape
Bathing suits that will balance your upper body will work wonders. One-pieces that have cut-out sides and add to the curves of your hips will create balance. In addition, solid color bikini tops are a simple and suitable option.
Apple Body Type
Add volume to your outfit
As an apple body type, you have a large bust, narrow hips, and a full midsection to give your body the appearance of an apple or oval. The key is to emphasize your upper body and lower body while taking the focus off of your midsection. There are many ways to do this by remembering how to dress for your body type.
What to Wear
For an apple body type, you want to define your waist by wearing clothes that add volume to your lower body and taper your waist. Skirts are your best friends to show off your shapely legs, as long as the skirt height is kept decent.
Tops for Apple Body Type
Tops that will add volume to your upper body while creating a more defined waist are what you are aiming for. A box shape is preferred over an oval. Wear wide V-necks, wrap style tops, and tops with vertical patterns.
Bottoms for Apple Body Types
Similar to the tops, you want to add volume. Pants with full legs will do wonders, as well as long skirts. Straight bottoms with flared bottoms look good when it comes to this one of the female body types. Your hips will appear even instead of protruding in comparison with your top.
Swimsuits for Apple Body Types
Swimsuits should preferably define your waist and add curves in the right places. One-pieces with hourglass prints are the best choice for the shape of your body. Skirted suits with light and dark clashing colors are flattering and help create the shape you are searching for.