Concert outfit ideas by type
Concerts are an entertaining platform for young girls and guys. Especially girls wait for the day and dress up for going there as a gorgeous lady. But does wearing short, tight or sparkling midriff tops or off the shoulder tops will make you look fabulous? They might but if you know what to wear where!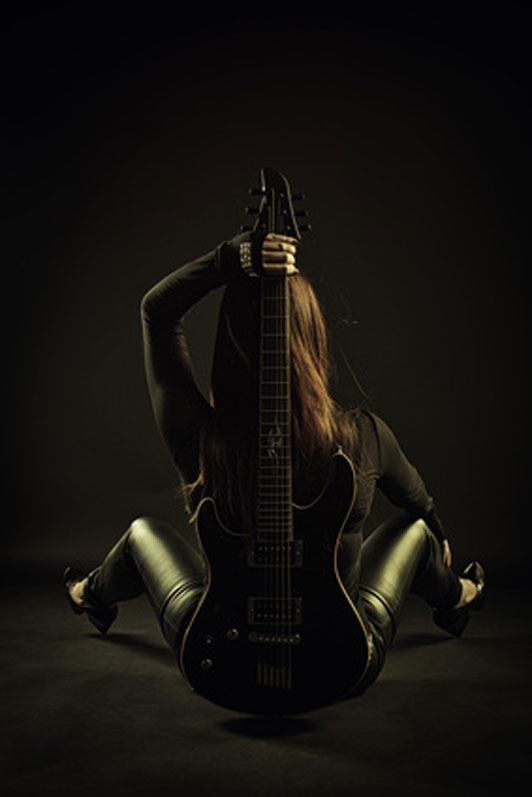 If you wear jeans to a country concert, then it will be perfect, but can you also wear it at a rock or pop concert? Never! That's what the girl's lack, the knowledge of proper clothing and must know in order to look as they desire.
6 Ways to Look Great at Any Concert Event No Matter What Type. Pop? Rock? Country? We've Got Your Back!
Whether you have to attend a pop or rock concert, or any country or hip hop one, you need to carefully dress yourself up for looking stylish and fashionable. Go through these following concert outfit ideas for looking perfect on any type of the concert you are going to attend!
What to wear on a Pop Concert?
The best outfit ideas for girls going on pop concerts is based on a bottom-up strategy i.e. start from choosing your shoes and end toward opting for right top! Since, pop concerts are filled with loud pop music, roaring crowd and lots of dancing, the best suitable shoes for such concerts include short comfortable heals, but preferably boots. Boots look perfect when you wear jeans with them. Or you can also wear zipped-ankle boots with miniskirts. Whereas, short comfy heals might look suitable too but only if worn with tight skinny jeans. Dull colored jeans looks flawless with heals, whereas boots are perfect when worn with bright colored jeans. Now, moving toward the top, midriffs are very trendy nowadays. You can wear various combinations of midriff tops and jeans on pop concert, for example, army printed midriff with dark blue jeans, white midriff with black skin tight jeans, or you can also wear white and black stripped midriff with mini skirt. You can further strengthen your gorgeous outfit by adding matching jewelry including leather bands, big earrings and layered necklaces. And do not forget to apply dark reddish or maroon lipstick with loose hair or fishtail braided! You will surely look worth eye catching!!
Concert outfit ideas for a Rock concert
If you want to attend a Rock concert, you need to appear extra cool, actually a hardcore! For this, off the shoulder tops look perfect with stripped jeans and military boots. Another appropriate rock concert outfit ideas for include wearing loose fitted shirt of dark colors, with blue, black or green colored jeans along with dark sneakers. Such combinations of outfit will make you appear full ready for the all-night rock fun. Even you can also wear white midriff, with mini shorts and a leather jacket, and you will totally look like a rock gal! Wearing stud tops with extra lengthy layered necklace will complete your this whole fabulous chic outfit!
Outfit ideas for the Country concerts
Country concerts require you to appear girlish by wearing feminine outfits and delicate jewelry. The midriff fashion is also applicable on such concerts. You can wear different combinations of outfits including a midriff with ripped jeans and a jean jacket, and off shoulder tops with jean shorts. If you are attending the concert during night or evening, then it is recommended to wear dark colored jeans clothing with cowboy boats. Whereas, some of the summer outfit ideas while attending country concerts in daytime include wearing cowboy hat, cowboy shoes, and floral printed dresses or floral tops with cutoffs. Even bright colored laced off the shoulder tops can be worn with floral shorts, or floral off shoulder tops with plain white shorts. The bottom line is you have to appear girlish, brighter, smarter and of course gorgeous!
Perfect clothing for the Hip Hop concert
While going on a hip hot concert, one important thing should be in your mind i.e. wear something relaxing yet appearing bold and beautiful! Don't hesitate to wear contrast bright colored clothing, fun must be your top priority. Some of the hip hop concert outfit ideas revolve round wearing bright colored midriffs tops, jeans, blazers, blouses with bright stripes and fitted dresses. However, it does not mean that if you are wearing a midriff, blazer and jeans, then you wear all of these of bright shades. Always concentrate on reasonable combination that does not freak somebody out! An exemplary combo will most probably look like wearing purple blazer, white midriff and black jeans. Lastly, pair this all up with bright sneakers, bold makeup, heavy jewelry, and off you go on a fun-filled time!
While attending any type of the concert during summer, you must wear loose, light and short clothing so that you don't get irritated by the sweat while hopping with loud music! Mainly, the summer outfit ideas revolve around wearing exposed midriffs with long skinny jeans, off the shoulder tops with maxi skirts, and loose tops with cutoffs around belly and a baggy trouser. Even you can present an indie look by wearing full length floral dresses or the ones patterned with contrast stripes, cheetah print and abstract designs. In order to complete such outfit, end up wearing jeweled flat sandals or even high heels which suit the most with the floral gowns. Moreover, your makeover and other accessories must appear natural matching with summer outfits. For example, apply light makeup such as gloss, tie your hair into high pony tail or the loose one, wear minimal plain jewelry, wear hats to protect your face from sunlight, put on trendy sunglasses etc. You can also put a scare tied loosely around your neck for adding up to your glamorous makeover.
Some more tips!
So far you have thoroughly known some of the top-rated concert outfit ideas that needed your attention. Lastly, some more things also need to be considered. Take a matching small sized bag with long strap. It should not be over-sized or too difficult to carry. It must be that much enough to hold your necessary items such as camera, hair pins, concert tickers etc. Wear perfect clothes matching to the concert types as described above, but concentrate on wearing comfy clothes. For example, while going on a day-time concert, if your friend wears short skirt with off shoulder tops, then it does not necessary mean that you look gorgeous or feel comfy in similar outfit. Maybe a floral gown is more suitable for you. Lastly, while wearing jacket, blazer or jeans, wear the one having more pockets. This will prevent you from taking a purse along with you, and you ca simple place useful stuff directly into your pockets.