Where do you go on a second date?
Sometimes, good ideas are so obvious that you don't even take them into consideration. Instead, you just ask yourself many date questions that will leave you confused. Are you and him looking to get to know each other more?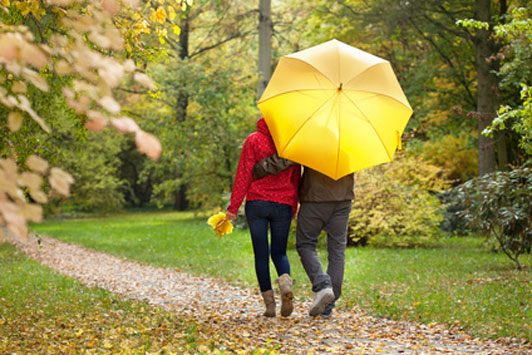 The important thing is not to put too much pressure on it, because the success of the date depends on not just the place, but also on how you act. The perfect combination of two will leave your chosen one wanting for more.
First dates can be stressful in terms of picking just the right places to go out to. If you made it to the second date, here is the next step.
If you have ever wondered how to ask for a second date, you are not the only one. For some reason, human beings perceive this as a daunting or awkward task.
To avoid such feelings, here are some second date tips. Just be honest.
Ask for the date
Don't be too pushy or desperate, but surely don't go home if you really want to see that individual again.
Don't avoid it and be honest
Throughout the conversation, assuming there is one; try to find a topic that will tell you some place the person wants to visit.
If you pay attention, date night ideas are sure to come along on their own. Then take advantage of it and propose the second date that includes going out to that place, or something similar. It will definitely work, as long as the place isn't Paris, and you don't own a private jet. At least not yet…
Explore nature
If asking for a second date wasn't hard enough, now you have to think of a place where to go. Luckily, some second date ideas don't require much planning, as is the case with going outdoors.
Get to know each other, surrounded by beautiful surroundings
Take a stroll around the local park, or go on a hiking trail together. Maybe even take a safari adventure? It all depends on the character of your date, but you should be the judge of that.
Mainly, this is a good second date because you can be alone and close to each other, and all you are left to do is enjoy the scenery, get to know each other better and if you are lucky, land the second date kiss. But don't push it.
Mix food with love
Here come some romantic date ideas. Almost everyone loves to visit a nice restaurant and try something new. Or even take him to restaurant he likes the most, that is, if you have paid attention on your first date, and tried to find that out.
Go to a place where all senses will activate
There is something about cute food and love that just goes perfect together, as we have seen in the movies so very often Lady and the Tramp.
If you got the kind of guy that doesn't enjoy in fancy dining, you can always take him to a picnic.
Take the extra effort and make a picnic for him with some of your homemade food. You will get to enjoy the food, have a conversation and you will take the tension of the date for sure.
Go out on the water
Good second date ideas include being out on water, in the open where you can be close to each other, yet experience something exciting.
Take him where he doesn't usually go
Take a boat ride, or an evening cruise. He will be in love with your creative date ideas so far, and the second date will be so romantic, that coming back to the land will be the saddest part of the date, and keep him wanting more the next day.
Be creative together
Going to a class together can be one of those good date ideas as long as you both are on that track. If he is the artistic type, take a pottery class, or go painting together.
Make and learn something new
Apart from learning something new, you will have the opportunity to see each other in creative action, which is always fun.
In addition, you will test out his artistic skills. It is a good place, because you can get to know each other better, talk yet, take the pressure of by doing something that will relax you and motivate you at the same time.
Skate no matter which season
If you both enjoy working our, and talking about sports, being in the nature and exercising, then why not include it in the date?
Fun idea for the athletic types
We are not suggesting a ten-mile run, of course. But you can always go ice-skating or rollerblading. You will still be close to each other and the pleasure of you both doing an activity you enjoy will bring you even closer together.
Let the music play
Here is some good second date advice that you definitely need to follow.
Enjoy your love for music together
Do what you both love to do. And if, in this case, that means listening to music, then so be it.
Attend a concert together, or if you have more of an old soul, go to a jazz club together. This creates a perfect movie scene for that second date kiss you are so longing for.
Visit the zoo
Plan a fun date by going to the zoo.
Interact with the animals, but don't forget to interact with each other.
Take a trip down the animal lane
If you are both animal lovers, that is even better.
As we have mentioned before, doing something you both enjoy, will bring you even closer together, and there will be no awkward silences because topics for conversation will keep imposing on their own.
End it on the sweet note
The only second date rules you have to follow are the following: don't be awkward and don't be pushy.
The rest is up to you.
Make sure to leave a positive impression and definitely ask for the third date, if you feel you have hit it off.
Second date ideas work well on third dates as well, so now you are ready to knock him off his feet.