Surprise your boyfriend with the perfect gift
Are you thinking about gift ideas for boyfriends? Do you have a long distance boyfriend, and you want to make him feel loved or maybe just give him a token of appreciation for sticking with you? This can sometimes be hard. Figuring out the perfect gift ideas for a boyfriend, whether it's his birthday or your anniversary can be stressful on any woman.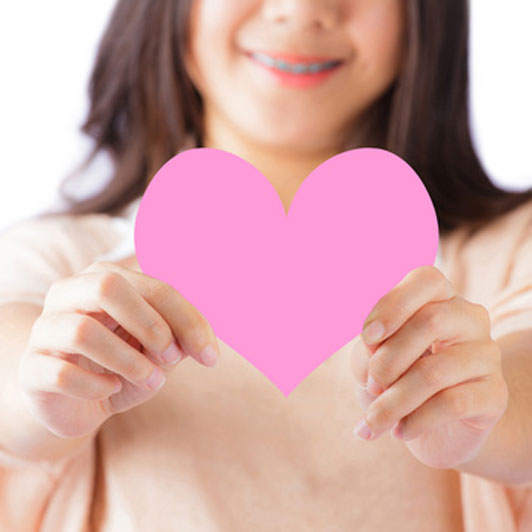 You may be indecisive or just have no clue in which direction to go? Should it be a cute present, or a romantic one? Or should I go practical? Here are a few tips and suggestions on what are the best boyfriend gifts. Read on until the end and you will no longer be puzzled by this question ever again.
Great and unique gift ideas for your boyfriend that will make him feel loved and content for a long time after you treat him with it
Is doesn't matter if your boyfriend is the sporty type or if he likes to wear business suits, we've got your back girl! Here are gift ideas for different types of guys and your boyfriend.
He is the sporty type
Buy him sports equipment
If you were looking for unique gift ideas for a boyfriend who is really outgoing, athletic and can't stop talking about sports, then stay tuned. You can always buy him a pair of awesome running shoes, or whatever shoes he usually wears. Or maybe the pair he has been window shopping for so long. If you don't have that kind of cash, that's okay. You can always buy him sports equipment, maybe a ball? A baseball-bat? Who knows, the possibilities are endless. And if you can get his favorite player to sign it, then he's all yours. These are also the kind of gifts for a long distance boyfriend, since you can send them via mail and nothing will get ruined on the way. You can surprise him and make him smile when the present you give him is the one he expects it the least.
He is a business man
Go for practical and classic
If he is more of a business type, you might be wondering what are the perfect gift ideas for a boyfriend who likes to devote himself to work? Here you can't really go too cute. Maybe think about buying him a watch that shows different time zones. If he travels a lot that will come in handy, plus, every time he looks at the watch he will think of you, and don't you think that, especially if it is a gift for a long distance boyfriend, it is perfect? Or splurge a bit and buy him a nice leather wallet? If he's not the wallet type (many men aren't) then how about a shoulder bag? Just make sure you hit the spot, and that he likes it.
He is a hedonist
Think of what he enjoys in
Whether you are thinking about gifts for a long distance boyfriend, or just a partner that lives nearby, you still have to think about what he likes. If he is the cook type, go all out and surprise your man with a high tech blender or a cookbook he has been really into. He'll be so thrilled with the gift that he will knock you off your feet with the dinner he will make for you. And after the candle lit dinner, comes the romance. After romance, comes… We all know what comes after romance. This is one of those gift ideas for long distance boyfriend that has to wait until you meet up, but the wait will totally be worth it once he is near you.
He is a bookworm
The choice is up to you
Thinking about a gift idea for a boyfriend that's a bookworm? If he likes literature and spends most of his time talking about books, then you have to stop asking yourself the question: 'What are the good gift ideas for my boyfriend?' It might not be one of the most creative gift ideas for a boyfriend, or unique for that matter, but it's important to know your man, and now what he likes. Best boyfriend gifts are about making him happy and feel like you really know him. That will bring you closer. So, if you still don't know, ask around a bit what kind of books he prefers. Does he maybe have a favorite author? Find out, and buy him an entire set or collection. He'll cherish it like a fat kid loves cake.
He is the high-tech guy
Boys will be boys
If you have a gadget know-it-all in the house then don't think no more. Don't google through all the different boyfriend gift ideas that don't make sense at all. If he loves technology, set out for a shopping spree that will be all about computers, games, and high tech gadgets. You might not really be into it, but the important thing is that he loves it. Sometimes cute gift ideas for a boyfriend are not 'cute' according to girl standards, but they are according to the men's.
He is the handy man
Treat him with tools
Whether you are thinking about gifts for a long distance boyfriend or you need any gift ideas for a boyfriend, stay tuned. If your man is the handy guy that loves to fix things around the house, and not just his, but everyone's than why don't you treat him with a custom made tool box. Make it special, engrave something in it. Let him know that you know him and think about him. Especially if you are far away from each other, this is one of the perfect ideas for long distance boyfriend gifts.
Let the ideas flow…
These are our boyfriend gifts ideas that we are sure you are going to love. Here is a little tip we have been saving for you. After you get to know your partner, then you really have no trouble at all. The same goes when it comes to long distance boyfriend gift ideas. Once you reach that stage where you know each other so well, gift ideas for a boyfriend will just keep popping to your mind, and soon you will be the expert who can write on this topic. It's important to show love and care, and he'll be appreciative. Love is about giving, not just only receiving.