How to end the first date with bing-bang-boom success
First dates come with so many challenging and fears. The excitement of embarking on a new beginning fills you with anxiety. You end up with so many questions that you sometimes reach the point of cancelling because of being nervous not to mention be unsure about where to go on your first date with him. That's okay though because with these first date tips you should have no problem succeeding on your first date. That is to say, here is what you need to kick your relationship with a guy off to a great start from the get-go.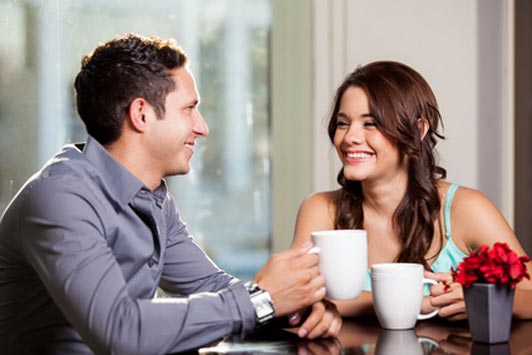 Will I enjoy myself?
Will it be as I imagined?
Will I be disappointed?

So many questions go through your mind that it is really hard to keep out all that anxiety. While being anxious is a natural part of the dating process, we can quell at least some of your fears by giving you little pointers on how to survive through your crucial first date. To begin you will need some first date conversation ideas that will put you both at ease.
Take precautions
Before you embark on your date, you need to be realistic and come to terms with the fact that the date does not have to lead to something but rather giving you an opportunity to explore your options. So much care is sometimes spent planning the actual date that certain vital details will sometimes be missed. Take extra precautions when going out on a first date, especially when your potential date is someone unfamiliar. This is not to say that you are not trusting, but common sense must always prevail. You can choose to have a friend accompany you. He or she doesn't have to hover over you and your date but rather linger at a safe distance. No matter what, your date should be regarded as a stranger even if you both have been exchanging heartfelt thoughts and deep messages for months.
Expect the unexpected
Do not just go into your date blindly thinking that it will all go according to your plans. Remember that your date might also have plans, and they might not be in sync with yours. A first date advice is to expect things to happen that were never planned for. You cannot determine how someone will behave on a first date. Conversation might not flow as you like, and you might not feel as comfortable as you imagined you would. Limit these expectations by asking many relevant questions that will get you to know a little background information. Though you are hopeful that it will all turn out well, expect to be surprised. Being realistic will get you better results. Come to terms with the fact that you both might be harping on different expectations. He might be looking for oranges while you are searching for apples.
Prepare your conversations
Even if you are both familiar with each other (you might have been calling and texting each other for a while) there is still a strong chance of you both being nervous. Meeting in person changes things; the situation changes to something more personal and persons might feel nervous and intimidated. Thinking of what you might say beforehand is always key. Think about the things you might want to talk about or the questions you might want to ask on the first date. This can erase those uncomfortable gaps of silence where you are both wondering what next to say.
Choose topics wisely
What you chose to talk about on your fist date is very important. Not every topic is suitable for a first date; at least this is true for most first dates. Getting too personal might not be a wise choice for first date conversation starters. Choose more general topics that you can both talk about freely. These topics can range from talking about each other's background to what your goals are. One great first date conversation tips are to stay away from any topic that is potentially dangerous or uncomfortable. This includes talking about past relationships and certain other bad experience that might not be conducive to a "getting to know each other" phase. Then topics that you chose will help to set the pace and make you both get into a comfort zone.
Make him want more
If you like the guy enough to go out with him then there must be something about him that you like, a lot. The first date is a platform for creating a solid foundation that you can build a relationship on. Think of the first date as a kind of job interview, only it is more fun filled and personal. The interactions before the actual date can probably be seen as the pre screening phase. Getting past the first phase is important as you have to exhibit the right attitude and be able to engage in the right conversations. Any window for discomfort is a strike against the relationship blossoming further. Ensure that he gets enough of you and hold back just enough for him to want to see you again; to see you smile, or to just talk with you. Your overall demeanor is what determines if at the end of the night he will ask you out again.
What to end the night with?
Just like the start of your date, you have to ensure that the evening is memorable. You can decide whether or not you want to kiss goodnight. That is a decision that might vary depending on the individual. If you're not sure what to do, pay attention to some of his body language signs.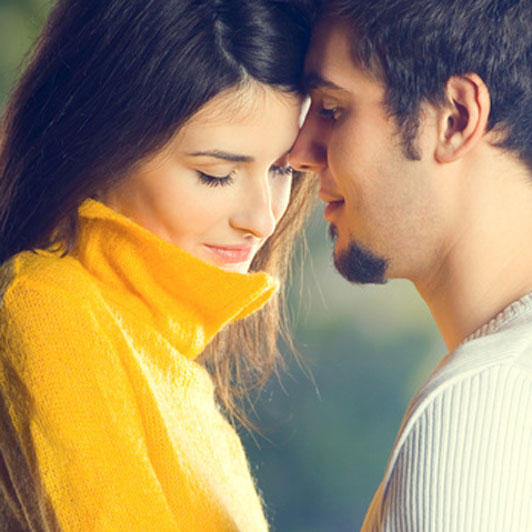 Whatever you do, ensure that he will want to see you again. First dates can be great if you find the right conversations to keep you both occupied. Find engaging topics that will make conversation so enlightening that you both wish the night would never end. In other words, make him want to see more of you. Whatever you do make it so interesting that he wants to see you again. Be a pleasant company throughout the date. Let your sense of humor and all the niceties show. You don't need to pretend but you can relax and let the moment take over.
These tips for first date can be useful for those who might be unsure how to get past that first hurdle and not allow anxiety to get the better of them. Reality is after that nervousness, the rest of the date is usually smooth sailing given that you and him have chemistry. Focus on being a great company to your date; being all stuck up is not a great thing to be on a first date not to mention the fact that it is not going to help you make sparks fly.