The Best Third Date Tips
So you two have decided to go out on the third date. Great! This shows clearly that he absolutely loves you being with him, and is highly fascinated by you. He wants to see where this goes and if this relationship's going to last.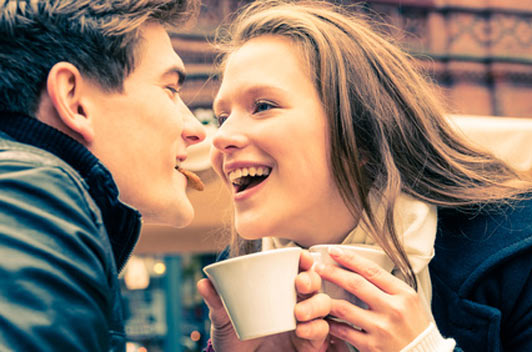 So, below we're going to discuss some dating tips for women to make him if nothing else fall for you.
3 Best Third Date Tips For Women
You are not as nervous about meeting him as you were on the first date. That is for certain. Quick! Let me reiterate what I just said. The nervousness of first date has passed now and you certainly don't have to think where to go, what to say, and how to behave exactly because by now, you two know one another a little bit at least.
You got to know one another better when you went out on the second date. You started to open up with each other about yourselves as well as started to relax a little. And if you have reached here, the attraction's question has been answered as well! Thank god! So now, it's time to go out on the third date.
Start preparing a good and long third date
Spend the entire day with each other. You both have gone out twice as well as have paid close attention to what he has said to you about his likes as well as dislikes. It should be easy and simple by now to come up with the place where you'll be enjoying your third date with him. Give him ideas too. You may go to a lovely park and after that, have dinner at a restaurant. You both could also go for a long, relaxing drive and find a good spot to have picnic there. You're not going to regret your date with him, that's for sure!
Third dates are at all times quite special
By now, you two will certainly be extremely contented with each another, so have a good and long chit chat about what kind of relationship you both want in the future, share your aspirations, dreams, as well as fears with one another. Let him know what exactly you want out of a relationship and encourage him as well. Up till now, you should be able to know what you both want because there's a reason you have gone out on a third date. Do NOT bring up stories of your old relationships; it's too early to talk about this stuff. Give each other a lot more time than you're giving right now. If talking about your aspirations as well as dreams with him makes you feel comfortable, there exists a possibility that your relationship will continue to last for a longer time.
Basically, when the time comes for date three protocol for women, you've got to be brave and that's always important. Remember to be respectful, give him compliments about how he's looking and ask him if he's having a good time with you. As a woman, you shouldn't allow him to get what he might want on the third date. Sometimes it is to your advantage that you play hard to get. Some say third dates allow being completely physical with one another. I say don't until you both are sure to marry each other one day. When you wait patiently, it shows how much you want each other more. Test the patience of one another and if you both pass, chances are you two are perfect for each other. You'll feel more love between you two and that will bring you closer to one another.
Go ahead, kiss him
It's not how many times you go out with each other. It is the feeling's depth that you both have for each other that should decide to take things to the next level. Certain individuals share a wonderful chemistry quite soon and for some, it might take some time to slowly start feeling love for each other. So, once you know you're absolutely sure about him, go ahead, kiss him. Let him know how you feel for him and that you too would love a relationship that lasts longer. As above mentioned, the myth of third date could save you from some serious heartache! When you have a sexual relationship and later realize that you're not fit for each other and that it's a mistake, it could hurt you deeper and moving on would become almost impossible. It's only been three dates, so relax! Don't be so hard on yourself and stop thinking about having a sexual relationship and start thinking about all other things that will make your relationship strong and long lasting. Don't think the dates should end in bed eventually. On your third date, you are most likely to kiss one another when you meet up. If you two have already kissed as well as share amazing vibes, it's totally okay to kiss one another when you both meet up on the third date. Tell him how much you like him and how special you feel when you're with him. This is your third date as well as there certainly exists a fascination that makes you want to see and spend time with one another.
Give yourself time
To reflect on the dates, give some time to yourself. Was he a good person from the inside? Was he well-mannered? Is he a generous guy? After going out on dates and there's still no chemistry with him, take action and politely let him know that you have no further interest in going out on the third date. By the third date, you should be sure whether you like him or not. If not, tough luck. If it's a yes and you do like him, then that's great!
Here you go, some tips that will help you decide whether you should be going on the third date or not. If he's the right guy for you, you're lucky then.
So go on superb dates with him and enjoy. Unravel the mystery of where your relationship is going to head. This, for sure, will be the most amazing date yet! And if he's the right one for you, your relationship is going to last as long as you like. Good luck!