Arm yourself with the best dating questions
Dating is definitely one of the most exciting part of our lives, when we get explore the wild dating scene, meet other people, get to know ourselves and get to know the potential partner.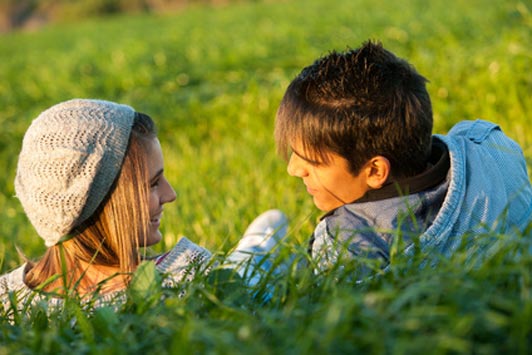 However, they can also be tricky, especially, if you're one of those types that doesn't know what kind of questions to ask a guy or what are the best first date questions that will save you time and emotions, if you're with a wrong guy on a date.
9 Questions You Absolutely Must Ask Any Guy on a Date to Make Sure You Are Dating the Right One and Not Wasting Time
We're here to help, so stay tuned for our good dating questions to ask a guy, but also questions not to ask a guy ever especially before you date him.
What are your plans for the future?
How does he see his life in ten years?
If you are thinking this is one of the questions not to ask, then you are so wrong. Everyone today thinks this is a bad question to ask, because you seem more eager, but that's not true. You need to know if you and your man are on the same page. You can't have a relationship, after all, without sharing the same goals or dreams.
What is one of your favorite memories ever?
Everyone has something they will remember fondly forever
Dating can get monotonous, so be sure to have a few interesting questions up your sleeve. This is definitely not a bad first date question, on the contrary. It's one of those first date questions that will intrigue your partner, or even make him laugh. Bringing back memories can tell you a lot about your partner, what kind of things he finds fun or funny, and maybe even what he likes doing.
What is your main life goal?
He must be striving to achieve something
Even if it's your first date, don't hesitate to ask him this. It's not too early. You want to know how he sees life and if there is something specific, he wants to achieve. This will also tell you how his life will look like in the future, and what it will revolve around. Maybe he wants to become the CEO of his company. Or to be his own boss? Maybe he wants to run away from reality and live in an isolated island or a farm far away from civilization. You need to find that out before you fall deep in love with your handsome stud.
Do you like to read books?
He can be the bookworm, or a literature enthusiast
This is one of the classic dating questions but definitely a good one to ask if you are that kind of a girl. There are not many guys out there who are bookworms, and if there are you need to find that out immediately. You also want to know what kind of books he likes to read, that will tell you a lot about his personality, if not the most.
What is your bucket list item?
He must have things he wants to achieve
If you are looking for questions to ask on a first date especially, stop right there. You need to know what he plans on doing, what's on his agenda? Everyone has a list of things they want to do while they are young. Or a list of things they need to achieve in order to be fulfilled. So, do guys and it can tell a lot about him.
Have you ever done anything spontaneous?
Is he a wild cat or a purring domestic kitten?
With so many things to ask, you can never run out of date questions. You can always choose the fun ones however. If you want a fun, exciting and an adventurous guy, inspect about his previous adventures. Has he ever does anything out of the ordinary or without planning it first?
What is your biggest strength?
It could be a physical or mental strength
This is not one of the bad first date questions. You need to know this! Don't be afraid to tell him what are your strengths, but you really need to know what your guy is good at, and what not. Unfortunately, there is no lie detector to help you here, so you can't actually know if he speaks the truth, and you just have to rely on your intuition.
What is your greatest achievement in life so far?
What is something he is proud of?
There are less dating questions never to ask on the first date, than those that you should. So, definitely focus on asking him the right ones. He should have achieved something by the time he is able to date, so definitely check what that is. It will tell him what kind of things he is proud of as well as what makes him happy.
What is your happy place?
His paradise away from reality
Don't think about the bad questions to ask a guy on a date. Just think about how many positive you can squeeze into your date. Find out what makes the core of your guy. What is the place he resorts to when all goes wrong? That will show you what he likes to do, what kind of a guy he is. Is he an optimist or a pessimist? Is it a dark place or a paradise?
The dating interview is over and now…
There are so many questions to ask on a first date or any date at all. Choose wisely and opt for those that will indicate the most important things. Those important things are the core values of your future partner, essential goals, as well as character. Sometimes his previous actions and events can tell you what he likes to do or strives to achieve, and it can either automatically woe you or repel you. Once you have all the answers, it's up to you to dismiss the guy, or to pursue the relationship further.