Best Ways To Wear A Denim Jacket With Jeans
Denim jackets have been in style for decades, and they aren't likely to go away anytime soon. They are universal, and wearing a denim jacket is acceptable for almost any occasion and at all times of day, and come in a variety of cuts and styles. They look great on both men and women, and are appropriate for all age groups.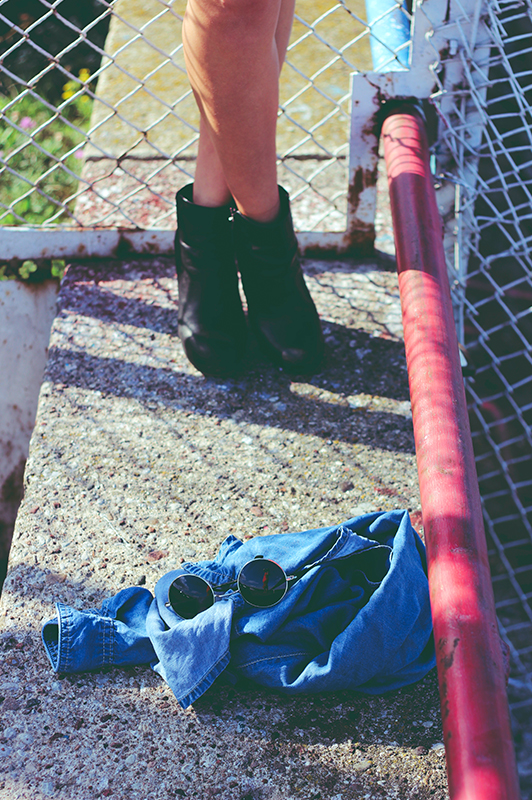 Throughout their existence, they changed styles, shapes, sizes, cuts and shades, but still remained an iconic piece of clothing the world over. There are many ways how to wear a denim jacket, and almost no rules, so you can really express your personal style.
Can You Wear A Denim Jacket With Jeans? Why You Most Certainly Can! Best Advice On Pairing Denim Jackets With Jeans
Let's say you have a plain denim jacket. You wore it for a while, and it still looks good, as good as new. It still fits you quite well, but there is something missing… It's still pretty, but somehow, over time, it became, well, boring.
1. Bleach it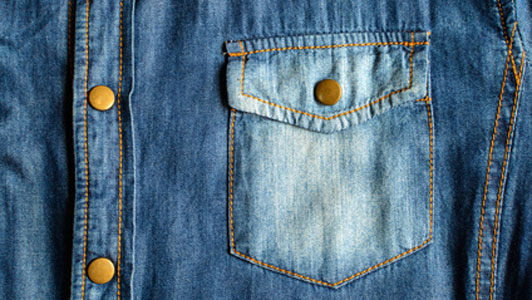 If you still like how your denim jacket fits you, but are dissatisfied with the color, you can always bleach it. You can do the whole jacket, or bleach just the sleeves, or just the front, or just bleach out a heart shape on the back, whatever fits into your personal style.
What you should do
A quick look around will tell you all you need to know about the process. And if you're wondering how to wear a denim jacket with jeans, there aren't too many rules about what you SHOULDN'T do, but rather more on what you SHOULD. You should combine opposites, so if your jacket is a lighter shade of denim, pair it with a much darker shade of jeans. This does not mean you shouldn't wear jeans and jacket of the same shade; you can do that too, you just need to be careful. Try to make it look like the jeans and the jacket came as a set, meaning the shade and the pattern (if there is any) have to be exactly the same. This is where the bleach may come in handy again. If you're wondering what do you wear with a denim jacket and jeans, the answer is: color. If you're wearing a denim jacket with jeans as a set, then add something colorful to the mix, such as a patterned shirt, and matching shoes and handbag.
2. Crop it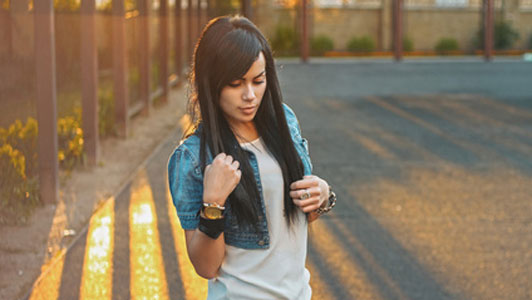 If you are bored with the style of your jacket, simply change it by cropping it. You can choose the length of the jacket yourself, as well as making the decision whether to crop the sleeves too, or leave them long.
Make it into something
You can even make it into a vest, if you find it to be more practical. Let your imagination do all the work! Once again, you can find a quick and easy online tutorial on how to do this, or, if you're feeling uncertain, you can always find someone else to do it for you. Now, about what pants to wear with a denim jacket, especially a cropped one, the best suggestion is to wear whatever shows off your waistline the best. You can wear it with a tight shirt and low pants, or even with a long skirt. If you're not really one for tight clothing, a loose but nicely fitting shirt could look good.
3. Tear it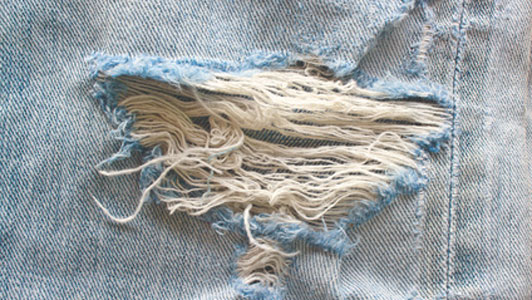 That's right, nothing's off limits. If you can buy designer torn jeans, you can do that with a jacket as well, only now you get to be the designer. A word of caution, though: think it through, plan the layout of the cuts and tears completely before you ever start cutting.
There's no going back… who cares!!
Once you put it to the scissors, there is no going back. And as far as what to wear with a denim jacket with your own designer holes is concerned, all aforementioned suggestions are still applicable, with one added piece of advice: if you are wearing a torn denim jacket, do not pair it with torn denim jeans. Instead, choose a plain pair, so not to distract from the awesomeness of the jacket. If you're looking for what to wear with a torn denim jacket shirtwise, choose anything that is solid colored or discretely patterned, depending on your own taste.
4. Accessorize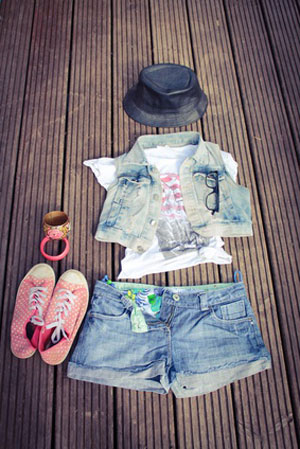 If you don't feel like making major changes to the jacket itself, you can always glam it up a bit. You can even accessorize the same jacket differently for every occasion, so it gives of a new vibe every time.
Badge up!!
You can pick out the badges for your favorite bands, or smiley faces, or funny quotes, or your favorite symbols, such as the peace sign or the four leaf clover. They are cheap and come in such variety you can always have a different set for your jacket, depending on your mood that day. And what to wear a denim jacket with, after you've added badges? Now that you've made your jacket colorful, you can pair it with a shirt of the same shades, or a solid color shirt, and plain jeans, without any pattern.
5. Add lace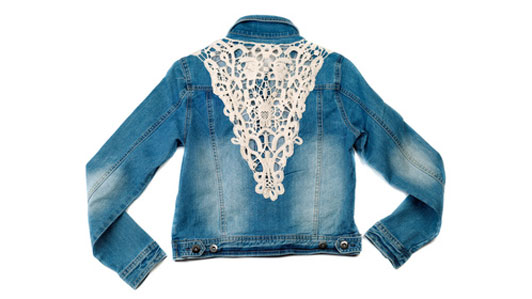 Lace has made a huge comeback lately, and has been combined with almost anything. For a denim jacket, thick, stiff white lace would be best, especially on a lighter shade denim.
Hold the lace on the jacket
Just buy a piece of stiff lace at your local haberdasher's, and sew it on anywhere you like. It can look great on the collar or on the edge of the pockets, or as a horizontal strip along the upper seam across the back. It's entirely up to you. As mentioned before, wearing a denim jacket with jeans is great, just as long as you don't put the lace on the jacket AND the jeans. Instead, try white or stone blue jeans with your lacy denim jacket, and any solid colored shirt will do.
6. Make it into a statement piece
If you're going through your punk/goth/rock/metal phase, you may wish to make your jacket more representative of your musical tastes. You can always do something as simple as adding safety pins on various spots on the jacket, or badges of your currently favorite bands, or even sew on patches. There are many ways to wear a denim jacket when it's done up like this, in fact, this is the only instance where there are absolutely no rules, so let your style shine through!
Can I wear a denim jacket with jeans?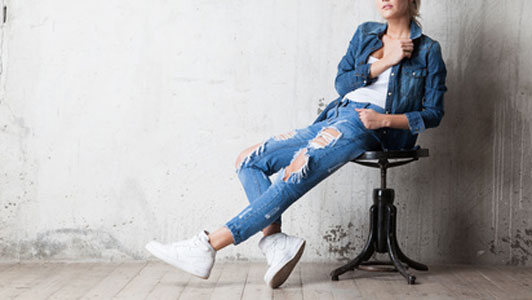 And once again, to answer the highly debated question "can I wear a denim jacket with jeans?" Now the rules are looser than ever, giving you the freedom to wear what you want and how you want it. As long as you feel happy and satisfied with your outfit, you will look good in it. So, the next time you ask yourself can you wear a denim jacket with jeans, just ask yourself do you want to, because you most certainly can.
What to do with that old denim jacket
Since there is nothing wrong with it, you can't throw it away, but you just don't feel like wearing it anymore. So what can you do to freshen it up a bit and make it an inseparable part of your style? When it comes to how to wear a denim jacket, women are left with a lot of questions about the best way to go about it. Here are some suggestions on how to wear a denim jacket in various original styles.