6 New Jaw-Dropping New Year's Outfit Ideas
When the clock strikes midnight and you step into the New Year, leaving the old behind, you want to be dressed perfectly. Stepping into the New Year symbolizes a new beginning and a time to make New Year's resolutions. If you are into fashion, you probably want your resolution to be marked by good taste and your New Year's Eve party outfit to be the symbol of a good year ahead.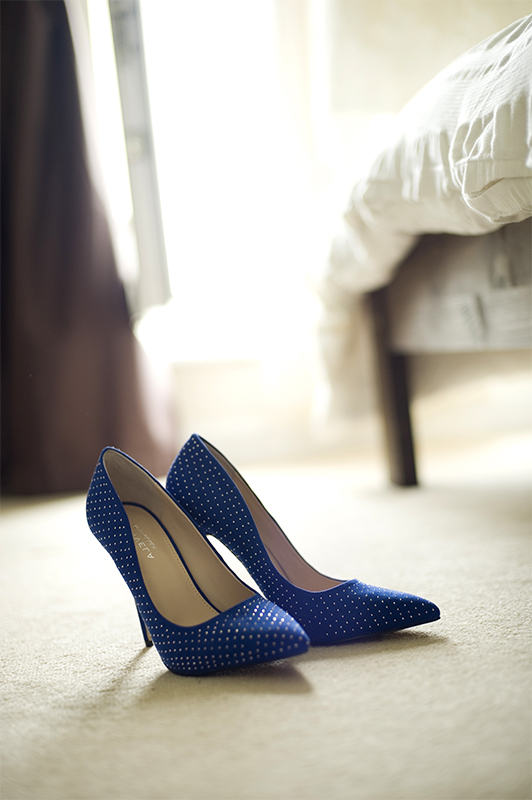 If you don't know what to wear on New Year's Eve, don't stress. The temptation to slip into the first disco ball dress you pull out of the closet is not a threat now, because we've come up with several different ideas that will suit ladies with different tastes . Here are our 6 jaw-dropping New Year's Eve outfit ideas that will make sure you step into the New Year dressed to impress.
Hard to Choose the Best New Year's Eve Outfit? Read Through Our Suggestions and You Will Surely Get a Great Idea
1. One Bold Color
Sometimes, true elegance is the best way to go. Many of the New Year's Eve outfits strive for elegance, but end up looking like something the fashion police would never approve of. Of course, for your perfect night, you want to avoid that. Elegance isn't all sparkle and a bunch of trends thrown together in one dress.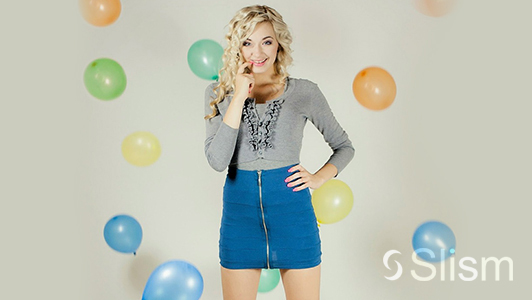 Instead, it's subtle shimmer or one bold color. Having fireworks for New Year's Eve is one thing, but there's no excuse looking like fireworks. Pick a dress, skirt, or any part of your outfit and choose a daring color like bright orange or even neon green. Pair it with a simple beige, black, or white outfit and you'll definitely wear one of the attention-grabbing outfits for New Year's Eve.
One bold color shows everyone else that you are one bold girl. Choose colors that accentuate your body type and clash well with the color of your skin. If you are unsure of how to pull this off, go with a simple black and white matching as this never goes out of style. Bright colors show that you are fun and vibrant while neutral colors can go for any occasion. This holiday season, don't be afraid to step outside your comfort zone. It's the start of a new year, and it's time to grab life by the horns. No looking back in the rearview anymore. Find an outfit for new years' eve that will really wow everyone.
2. Break in the Gown
If you have a chance to go all in and wear the most beautiful ball gown, why not? Every woman likes to feel like a princess and a New Year's party is the perfect opportunity for it.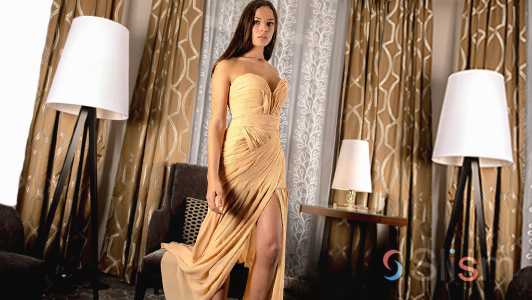 New Year's Eve is a night when you get to feel special no matter what and you can't get more special in terms of fashion than with a gown. Just imagine wearing a long strapless gown and toasting for new beginnings and happy endings? You will instantly know what to wear for New Year's Eve. Gowns are gorgeous and classy, but above all, they make you look like the Belle of the ball.
Gowns aren't just for high school homecomings, anymore. You are an adult and it's okay for you to dress like a classy lady this year. Make this new year outfit one to remember, by trying something you've never done before. Dress the part, act the part, and don't be surprised if you get preferential treatment everywhere you go. You've always been a princess on the inside waiting to show it. Use this party as an opportunity to show others what they've been missing all along.
3. The Lady in Red
Outfits for New Year's Eve don't have to be the classic cookie cutter dresses. What each of the women's New Year's Eve outfit has to have is a little bit of character. Pick a dress that is going to represent you.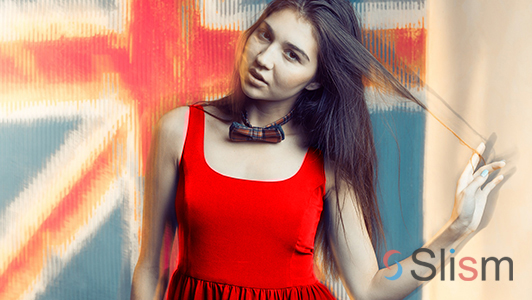 If you're a bold and fearless lady, go for red. Red is vibrant, alive, and sends the message that you are exactly like that. It's the kind of dress you will be able to reuse over and over again, because red never goes out of style.
For a nice extra touch, splurge on some red high heels to match your nye outfit. Do the shoes make the woman, or does the woman make the shoes? You can decide yourself after seeing the reaction you get from this spicy new wardrobe choice. Men will be doing double-takes in your direction. For the ultimate look of an independent woman, try a full red outfit and take good care of it. You will probably use it more times than once.
4. Nothing's Wrong with Casual Elegance
Not in the mood to be glam? If you don't know what to wear to a New Year's Eve party without looking like something that got caught in the drain, strive for casual elegance. This doesn't mean you're going to look like a Tom boy. On the contrary, you can play around with your look to make it suit your taste.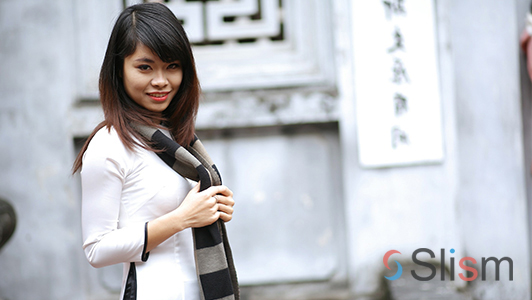 You can feel comfortable but at the same time, if you add an interesting pop of color to it or the slightest bit of shimmer with a pair of earrings that will knock your socks off, you can own the look and not feel the need to look like everyone else. Casual New Year's Eve outfits are influenced more and more by trends, so play the role of a trendsetter.
If you are a casual kind of girl, then opt for the most comfortable kind of casual you can. Scarves, headbands, belt buckles, and other accessories will pull your casual look together. People won't even notice that you are wearing casual and you'll still get access to even the most exclusive events. Make a statement that you look good in any clothing and are dressed for success all the time.
5. The Little Black Dress Has Never Failed You
You can never get enough of New Year's Eve outfits ideas, because the more the merrier, or at least that's true in most cases. Our next tip has been tried out many times and it never fails. New Year's Eve party outfit ideas aren't complete without the classic little black dress.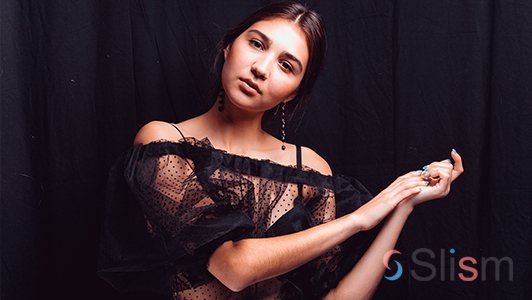 Glam up the look with a pair of fabulous pumps or fierce red lipstick, because whatever you throw on, you can't go wrong. Why? Because the little black dress is iconic and all the cute New Year's Eve outfits can only stand in awe of the ever-returning classic. As long as you feel comfortable and confident in it, there's nothing to stop you from rocking it.
Always dress with purpose. There should be a message behind your black dress, which says something about you and your personality. The more it fits you, the more people will comment on it. It's crucial to get the right size for a black outfit, as it leaves no room for error since black shows all of your curves. Black is not just a color for weddings and funerals anymore. It's a fashion necessity to be able to wear a black dress with any kind of classiness.
6. Twinkle, Twinkle but Don't Sparkle
You can avoid the predictable sequin trend, but you don't have to avoid shimmer. Don't be shy to admit that you love to shine for that special occasion. In fact, what's a New Year's Eve outfit without a little sparkle?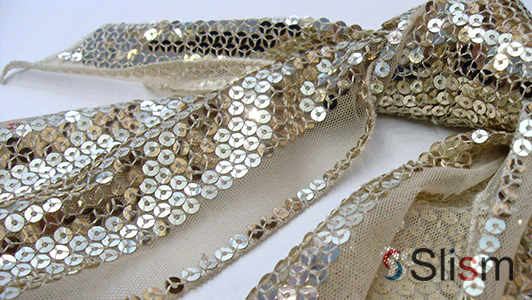 The way to avoid looking like a sequin disaster is to choose an outfit that is completely neutral and has a small accent in the form of sequins or sparkles. The possibilities are endless, as long as you don't go overboard with the shimmer. Besides, if you can't be at least a little bit shimmery for the New Year's Eve, what's the point?
There's a right way to be flashy and a wrong way. If it seems you are trying too hard to stand out with the way you dress, it will be noticed. If you want to catch people's eyes in a subtle way where they don't know why you are so attractive, then learn the right colors to mix for a sequin outfit. Gold, silver, bronze are the most popular types of shiny decorations. But some occasions call for bright yellows and oranges. Experiment and find which works for you during the holiday season.
It's never too early to plan your New Year's Eve party outfits, especially with only two weeks to go until we all set sail to float into the New Year with cute fashion and happy smiles. There are endless ideas for New Year's Eve outfits for women and combinations, but we tried to give you the most elegant, simple and classy ideas which you can build upon to create the look of your desire. In the end, it's important to wear what makes you feel confident and sexy, and strut into the party like you own the place. Now all that's left to do is find the right partner to kiss at midnight and you're ready for the new year!