Super Fun Ideas for a Christmas Party
Christmas is all about fun, joy and harmony, and sharing wonderful moments with your family and friends. The holiday season has begun and you're probably excited and brainstorming for different ideas for Christmas parties.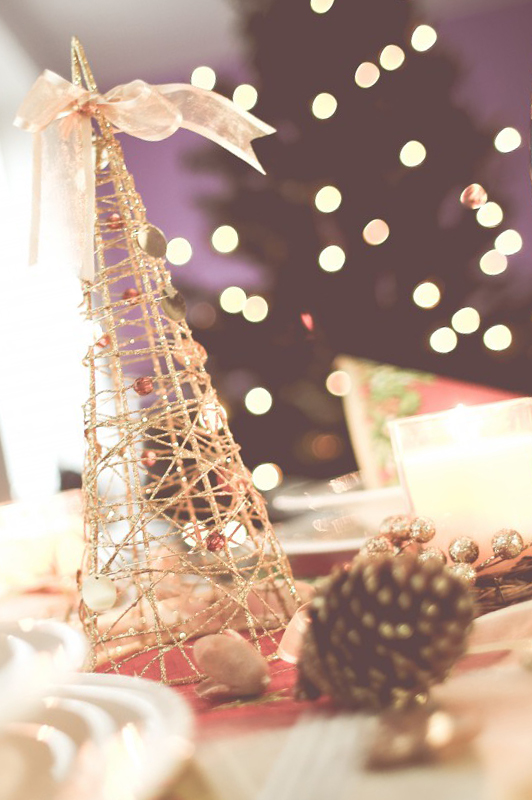 Or are you all out of ideas? You might be looking for Christmas party food ideas or you Christmas games for parties. Or maybe you are struggling with finding fun Christmas date ideas. You're probably panicking to come up with good Christmas parties ideas that are going to blow their minds. That's why we are here, to give you inspiration for several ways to celebrate Christmas! Take a look at our fantastic seven suggestions for the Christmas party of your lifetime.
An Ordinary Party Can Turn Into the Best Party of the Season. Become the Master of Throwing Christmas Parties with Our Christmas Party Guide
Elegant Christmas with Friends and Family
One of the different ways to celebrate Christmas is to throw an elegant party, just as they used to in the old days, right after leaving out the cookies for Santa to find. This kind of a party would probably entail lots of elegant décor, food and drinks, and casual mingling.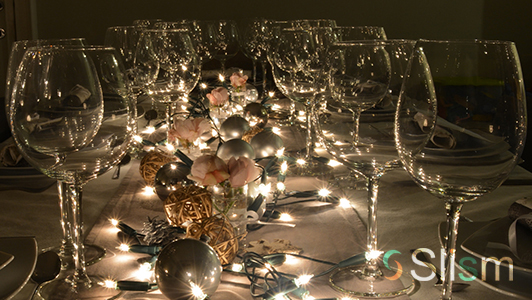 It's sophisticated enough for all the adults, yet fun enough not to have you fall asleep at midnight. This is the kind of party for people who don't want a conventional Christmas party, but a party full of excitement and creativity. Have each of your guests bring a recipe for a dish they like and see who the best cooking master of all is.
Workaholics Celebrate Christmas Too
If you're stuck at the office for the holidays, try to organize a fun gathering with your co-workers. Don't forget to decorate your workplace to get everybody in the holiday spirit. No event like this can pass without Christmas party games.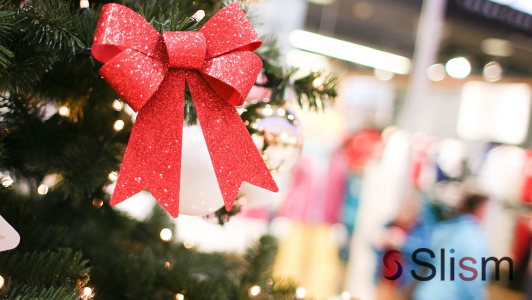 Plan ahead and create some Christmas spirit with your favourite holiday music CD. Undoubtedly, it's going to put you all in a great mood and make you forget that you are at the office. After all, Christmas is Christmas, no matter where you are.
Mr and Mrs Santa Party
Many people are just on the lookout for fun ways to celebrate Christmas. Christmas celebrations don't have to be conventional, not at all. One of the best Christmas party ideas is to organize a costume party. No, it's not Halloween, but you could tweak it a bit to make it look more Christmassy.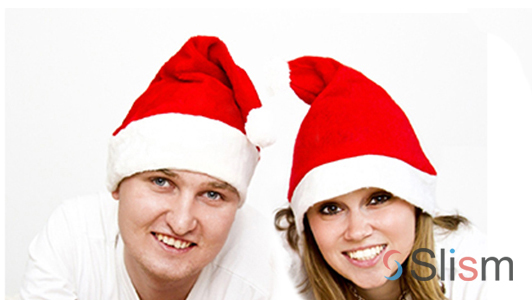 Get your merry on for the Christmas party and rock that Santa costume, whether you are a woman or man. You can give the guests the option of cross-dressing, which would just add more to the fun and joy of the entire event. So, what are you going to be this year, Mr or Mrs Santa? Oh, don't forget the presents!
Set a Theme for the Party of your Dream
Throwing Christmas parties has never been an easy job, but it is one of the most fun tasks you could have for the holidays. Themed Christmas parties are impossible to forget and so much fun to plan.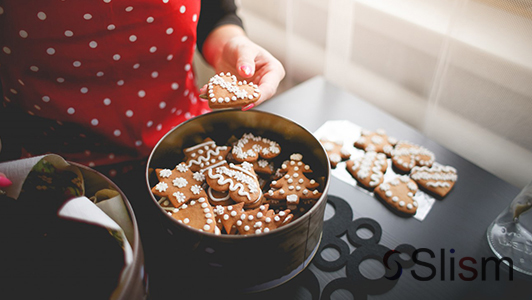 These kinds of parties are great because you can unleash your imagination. However, they are a great idea for those who were wondering how to celebrate Christmas without gifts as well. If you and your friends just don't have it in you this year, one of the ways to celebrate Christmas without gifts and making it comfortable is to set it as a theme. That way, nobody will feel awkward and all of you will get to feel happy about Christmas. There are many other Christmas party theme ideas; just let your imagination run wild.Anything can become a theme with the right decorations and costumes!
Christmas for Two
Not all parties have to be spectacular and grand. All you love birds out there who are looking for cute Christmas date ideas, listen to our advice, and avoid crowded parties.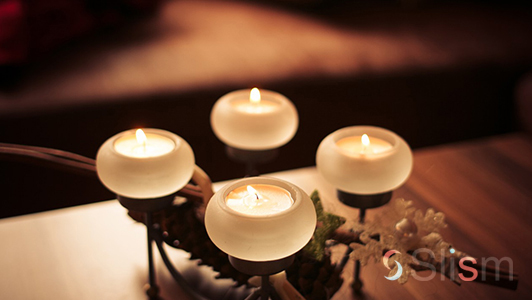 If you want a little bit of romance for Christmas, try going to a place where absolutely nobody knows you. Plan ahead a romantic candle-lit dinner by the Christmas tree and celebrate your love in the holiday spirit. Or make reservations at your favourite restaurant, but make sure you plan it way ahead.
Potluck Christmas
Moving on from Christmas date ideas, one thing everyone has in common is their love for food, especially during the holidays, when there's food and drinks galore.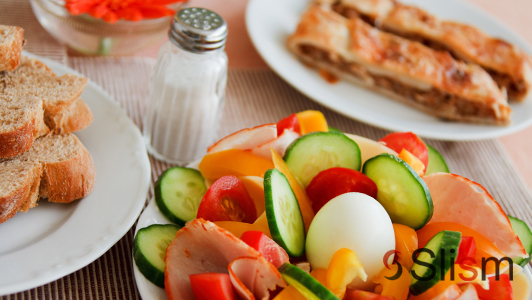 If you are looking for a more intimate atmosphere, with lots of different and delicious Christmas recipes, a potluck is the best way to go. You will get to try something new, and share it with your loved ones. Get your friends and family to contribute with a unique dish and enjoy in the Christmas ''food coma'' together. Food makes people happy and so does Christmas. Why not have the best of both worlds?
Trim the Tree Party
Another great idea for a Christmas party is to set up a Christmas tree, and have all of your guests bring an ornament of their choice, so you could enjoy decorating the Christmas tree together.
This activity has been an important part of Christmas for a long time and it would definitely be a great experience for you and your guests. Don't forget to put presents under the tree once you are done with the decorations.
It's never too early to start planning that perfect Christmas party, so what are you waiting for? Let this year's party be the most memorable so far. Whether it's the talk of the town or an intimate cosy dinner, you deserve to have a day for you and your loved ones to have fun. Take advantage of our Christmas party ideas, and choose the one that you feel most comfortable with. Merry Christmas and party away!