Romantic Gifts for Boyfriend to Show Him How Much You Care
Every girl craves to plan a birthday party or have any other kind of occasion which would require buying sentimental gifts for her guy. No matter what the occasion is, you must be thinking all day and night about how to make that day memorable by giving him something lasting, unique, and from your heart.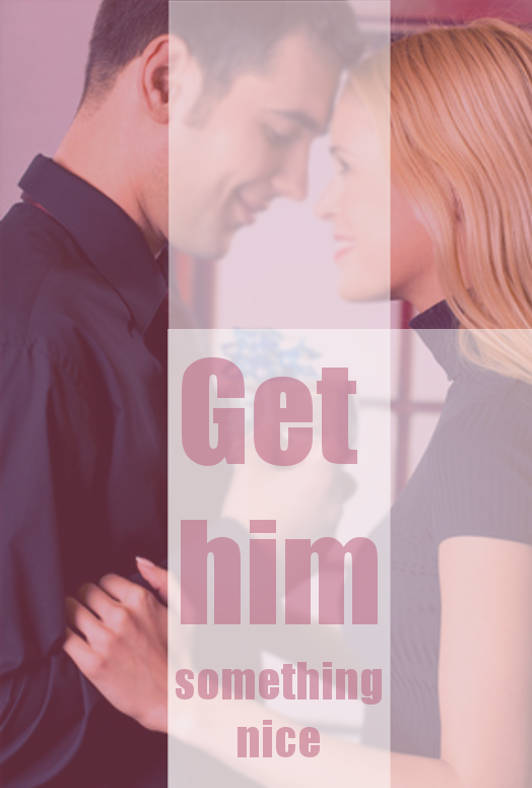 So, be prepared to explore some of the top-rated romantic gift ideas for him which will keep you impatient till the big day comes, and you hand him one of the most romantic gifts he can ever think of!
Buying Romantic Gifts for Him Can Be Quite an Ordeal If He Is Not a Romantic Kind of Guy. But Do Not Despair: Here Are 6 Ways That Can Help You with Romantic Gift Ideas for Him
Do you get worried whenever your guy is about to open a gift you got him? "Will he like it or not," always the troubling thought in your mind at that moment, right? Simply get over this by learning following ideas of romantic gifts for men, and transform that anxiety into sheer excitement!
Give him a Secret Jar — romantic thought he could turn to even when you're not around
Romance grows when two people show each other how they feel, and occasions for that don't have to be just anniversaries and birthdays. A romantic surprise is a nice way to do it, too, and the occasion can found in every single day you spend together.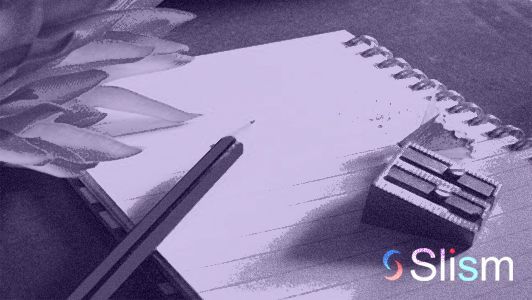 What's even better is that you can make it your own DIY project, and make a Glass jar filled with secret romantic wishes as a romantic gift for him. In order to accomplish this, first take a pen and start writing down romantic thoughts and ideas that are related to something you have already done together, or something you wish to do in the future. Try writing them in a naughty way which will instantly put a smile on his face. Once you have written them all, fold each paper chit and put them inside a see-through glass jar. Cover the jar with net fabric piece and wrap a silk ribbon around to tie it. That's it! You've got yourself a low-cost gift that can be meaningful for both of you.
Buy tickets to a concert he doesn't want to miss — let him get overwhelmed with surprise
What could be a better romantic gift idea for him than spending the whole evening together at his favorite event, which he has been eagerly expecting for so long. It is one of 6 amazing romantic gifts for him that even tough guys will love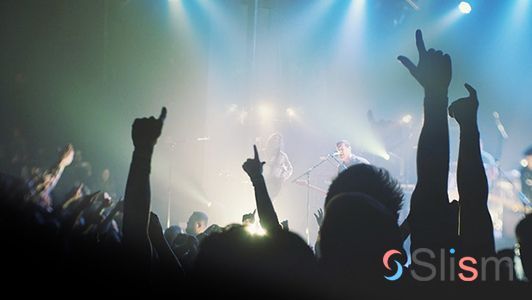 To make this romantic mission a success, you have to do some research. Find out what are his hobbies, or is there a band he's really a big fan of. Does he like opera? Or is he psyched about attending a basketball championship event? Once you find out, plan your evening and buy two tickets. On the day of the event, or whenever you decide to hand him over those tickets, expect that you'll see him utterly overwhelmed. If he's the guy for you, he'll appreciate how much you care to remember things which mean the most to him.
Engraved cufflinks with your initials — let him remember that you two are meant to be together
Romantic gift ideas for him work best when you try to come up with something that resembles the closeness the two of you share. So, how about buying silver plated cufflinks and having them personalized with both of your initials?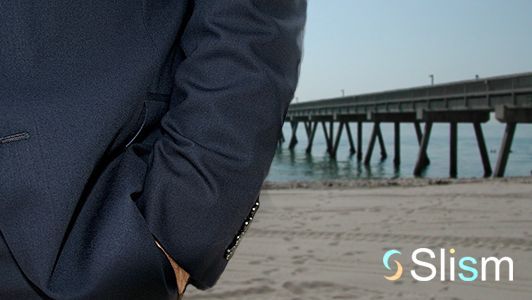 Imagine how romantic it will look if he wears those cufflinks and keeps your name with his all the day long. If he's head over heels into this romance, he will surely be thrilled with this gift you picked out.
Personalized stylish wooden box — a perfect birthday gift to let him rejoice his day
Let's move ahead toward exploring romantic birthday gifts for him. Suppose your guy's birthday is near and he must be expecting some generic gift such as shirt, tie, perfume etc.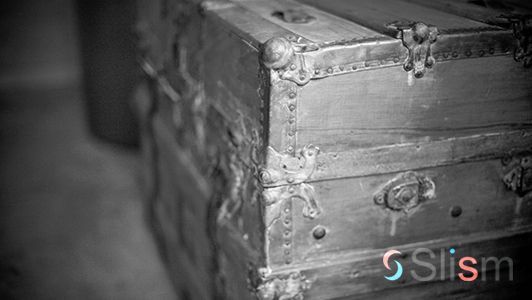 Why not think outside the (wooden) box and surprise him by getting him both handy and romantic gift: an edgy-looking handmade wooden box. Get his name, event title and date engraved on a side of the box. Get a short message from you personalized at the bottom of the box, such as: "With love, (your name)" etc. In this way, he will be highly excited to see you presenting him something of his utmost interest and taste, something he could use to store "guy stuff", presented in the most sophisticated way.
Customized pen, pen holder, and USB key chain — things which your guy can carry anywhere, anytime
Always opt for gifts which are easy to carry and romantic at the same time.Such romantic gifts for men are not hard to find. You can best buy him a personalized pen holder with a pen or a USB key chain.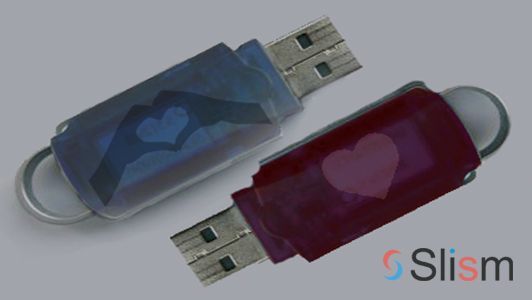 These gifts are not only easy to carry around anywhere, anytime, but are also best suited for your man if his job requires him to be on the move. If your guy has got a job promotion, get him a luxury pen with a stylish pen case with his name engraved. Similarly, USB flashdrives are nowadays considered to be a necessity. Even if your guy is still studying, working in a company, or even working from home, he will surely need a USB flash drive to finish most of his work. In this way, you won't only get him something very useful and practical, but you will also give him something that has a personal message and more meaning, as there is his name or an important date engraved in it.
Cook his favorite meals — Be his "master chef" for a day!
Try it out as one of the romantic gift ideas! Romantic gifts for boyfriend are not limited only to the basic, usual things you can buy. As we have seen from the examples above, it can be also more personalized things, or even home made.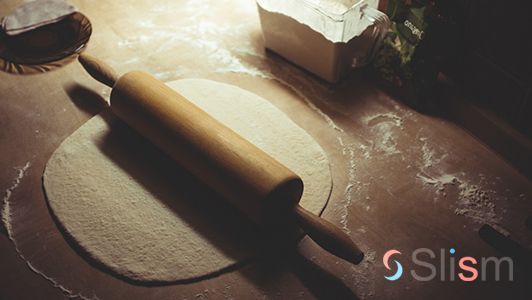 However, in the case we are talking about right now, "home made" is taken to a whole lot more delicious level. Wouldn't it be a great idea to spare one day and make it special for him by preparing his favourite food? To do that, you are supposed to be familiar with what he likes to eat, gather the recipes, and be willing to engage in all-day cooking. The info you need you can find out from a conversation with him, or by asking around. In case you are not familiar with some of the recipes try them out before the big day, or ask around for a couple of tips, so that you can be as sure as possible that your meal would be tasty for a big day. And when you set the date for the cooking marathon, show up at his place in an apron and with a chef hat just to make the experience all the more interesting, as this is probably one of the best ways to melt even tough guys. And out of these 6 probably the most brilliant and romantic gift for him.
While you are preparing your tasty surprise, make him a drink, play some relaxing music and encourage him to enjoy every moment of it. If you want to go for more romantic experience, candles and smooth jazz (yes, it sounds cheezy, but it definitely sets the right mood) are good things to include. And even if he's in the mood, preparing food for a guy can hardly ever be a bad decision; in fact, it could be considered one of the best and most amazing romantic gifts for him. So why not give it a shot? You can make his day better and create some pretty great memories while working on your skills: and it is never wasted time learning how to cook something new!