Get him the perfect gift for his birthday
It doesn't really matter whether your boyfriend is a teenager or a successful businessman, you can be sure that they would be happy to get something fun for their birthday and your efforts will be appreciated. When looking for the best birthday gifts for your boyfriend, you should consider what they like and give them something that they have been longing for.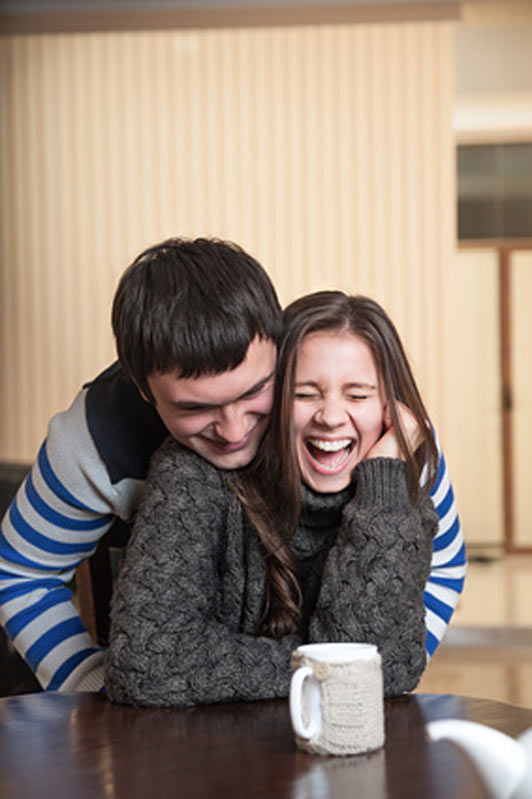 Boyfriend birthday gift ideas
1. An adventure
2. Gadgets to occupy time
3. Party fun
4. Something to remember
5. Cake
6. Make him something
7. A get whatever you want card
8. You
Birthday Gift ideas for Your Boyfriend that He Will Never Forget and That He Will Really Appreciate
Based on your creativity and your budget, there are a lot of ideas that you could be thinking about. Make sure that this will be a nameday that they will never forget through a truly special and personalized birthday gift.
So, which are the best gifts for your boyfriend?
1. Give them the adventure of their life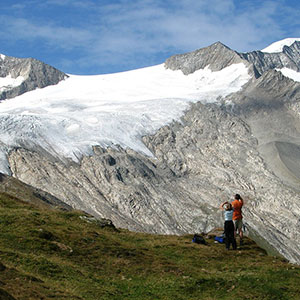 Go hiking with him
If he likes fun and adventure, you could be thinking about taking him to an adventure camp site as one of the birthday gifts for your boyfriend. You could also consider going hiking, mountain climbing, jumping with the parachute or anything else you know would have his blood pumping. However, first you have to make sure he would actually enjoy something like this; you don't want to scare him on his birthday. This is something that you could enjoy together if you're into adventure as well.
And just in case you don't feel like hiking or climbing, but you know that he could use some new equipment, you could get him a backpack or something similar.
2. Get him a fun gadget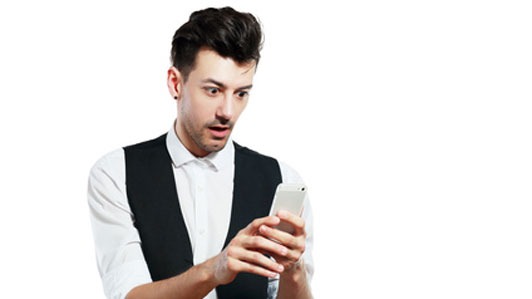 Guys dig gadgets
Let's face it: all men love gadgets, but some love them more than others. If he is into electronics, you might get them something that they have been looking at for quite some time now. As one of the great gifts for your boyfriend you could be thinking about the latest iPhone, iPad, a notebook, or anything else that they might like. There are also some fun alarm clocks that can do everything: play MP3s, play the radio and even project the time on the ceiling. You only have to think about what your boyfriend would need.
3. Plan a surprise party
Most probably he told you that he didn't want any fancy party, he just wants to spend time with you. Although he might be saying this now, you can be sure that he would be thrilled about a party, so this is one of the gifts for your boyfriend that you should be thinking about. Naturally, you will also need the help of his friends to pull it off and you have to ensure that nobody will spoil the surprise. This is why it is best to have the party at a neutral location, such as the home of a friend, a bar or a pub.
4. Make it a day to remember
The majority of people do the same things on their birthday that they do every other day. As one of the cute birthday gifts for your boyfriend, you could be thinking about something different. For instance, you could take him on a walk in the park in the morning and have a picnic. After this you could go to a movie and then play something in your home. In the evening go to a romantic dinner and finish the night with some drinks with friends or in a club. All you have to do is to make sure that this day won't be like any other.
5. Bake him a cake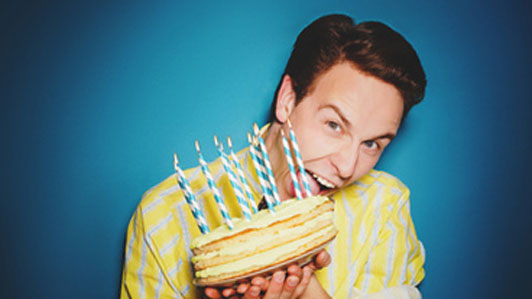 Boyfriends love cake
You might think that a homemade cake is overrated but you can be sure that he disagrees. In this case it's not only about the cake, but about the fact that you took the time and energy to prepare something especially for him. You can be sure that he will appreciate it even if you don't really know your way around the kitchen and even if the cake won't be perfect. It will be much better than placing an order at the nearby bakery. Such little details will make great birthday gifts for your boyfriend.
6. Make some homemade gifts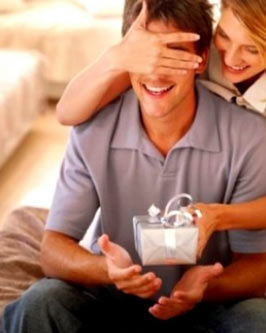 Personalize his birthday
When looking for a birthday gift for your boyfriend, you might think that nothing is good enough. If you know what you want but you can't find it anywhere, you should create it on your own. For instance you could make him a scrapbook, a photo frame with a photo of you guys, a personalized CD or a sweatshirt. As one of the best ideas, you could be thinking about putting together a box filled with memories. Have a little box and fill it with mementos from your trips, special occasions, or anything else that you enjoy doing together.
7. Get him a gift card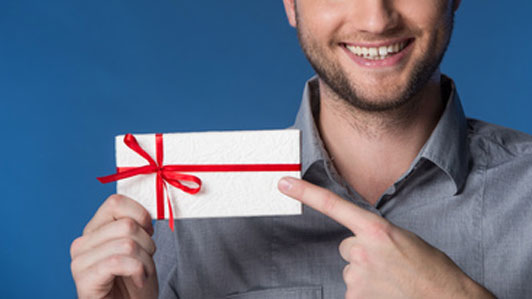 Gift cars, your fall through
If you haven't been together for a long time or if you really have no idea about what to get him, the best birthday gift for boyfriend might be a gift card to a store he likes. You can be sure that there is no way for you to go wrong. This way you can be certain that he will actually like your gift and he will be able to get something that they need. As a matter of fact, this is a win-win situation. You might think that this is an impersonal gift, but it might be your best shot if you come to think of it.
8. The greatest gift is you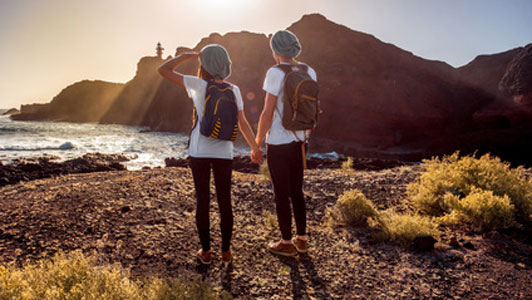 Do something romantic
In case you are looking for birthday gift ideas for your boyfriend, you should be thinking about yourself. Make a reservation to his favorite restaurant and make sure you wear all the clothes that he likes on you. Wear your hair the way he likes it and don't forget to use his favorite perfume. For sure he will know that it's all for him and he will certainly appreciate your effort. After all, no matter what you buy him, at some point, they lose their value, but you will always be there for him and this is the best gift of them all.
Finding a gift for your boyfriend shouldn't be a burden; you should be excited about it because you get to surprise him and you get to show him how much you care. This should all fill you with energy and ideas.