Friendship gifts
What is it that makes the best friendship gift?
If you have a special friend who stood by you in good times and bad times, you might want to reward her with special friendship gifts. If your friend is a guy, you could still get them something special without it having any hidden meaning. Nonetheless, that doesn't mean you stop trying to escape from the friend zone. Whether you get free or not, the gifts you give can say a lot about you and the relationship you have with your friend. In case they are someone very close to you, you should put a lot of thought into their gift. You don't want to make it seem like you just bought something on your way to their home.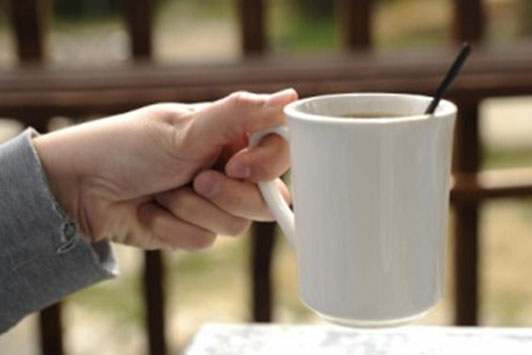 Things to get your best friend
Something to:
1. Wear on ears
2. Drink coffee with
3. Hang jewelry
4. Put on their wall
5. Protect phone
6. Use for emergencies
7. Keep toes warm
8. Look at when bored
9. Cook with
10. Put money in
11. Make lemonade
Friendship Gifts to Make Sure You Will Offer a Gift That Will Not Be Soon Forgotten and Thrown in a Drawer
So, which are the best gifts for friends you could be thinking about? Don't think too hard. Overthinking it won't solve the problem.
1. Emoji earrings — something fun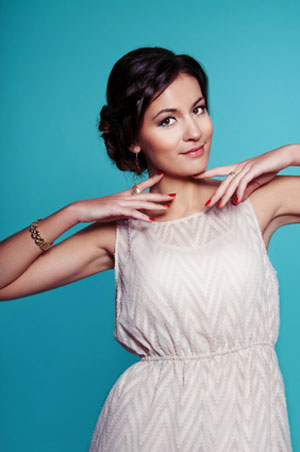 If you happen to have a friend crazy enough to wear emoji earrings, these will be some of the best gifts for friends. These are both funny and functional so there is no way for you to go wrong with them.
Emoji earrings are really fun gifts for friends. These come in numerous forms and shapes. You shouldn't think only about smiley faces. As a matter of fact, there are also those that say "Grrr", "Cool", or "Yeah". The best thing about these earrings is that they don't need to be a pair. You can get her six different earrings and she can mix and match them. Furthermore, you could also switch earrings, which will be just like giving each other friendship bracelets. Girls like these earrings because they don't have to worry about them matching their outfit. These work with all kinds of clothes, making them the perfect funny gifts for friends.
2. Coffee mug to use every morning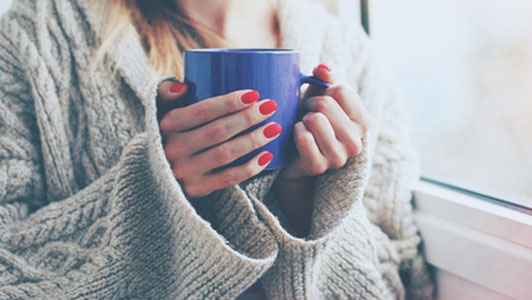 You shouldn't be thinking about a boring white mug with something written on it. Think outside the box. There are the temperature sensitive mugs that she might like or those that have a personalized message. Think about what your friend would simply love.
When looking for best friends gifts, you should consider the gifts your friend will get to use often, such as a coffee mug. If she happens to drink coffee, there is nothing more suitable than a coffee mug. This will remind her of all your encounters at the coffee shop and she will have something to carry her coffee around. Forget about the plain old white coffee mugs. In our days there are numerous stylish mug designs to choose from. Make sure you also add a personalized message. In case she happens to be a person who simply can't function without coffee, the mug could say something like "But coffee first!"
A coffee mug is the kind of gift idea for friend that will win you the "friend of the year" award. Make sure you opt for a high quality mug that won't take up the heat so that your friend will be able to take her favorite coffee to go.
3. Jewelry hanger for the true fashionistas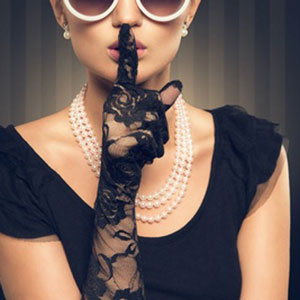 Does she have a lot of jewelry? When it comes to the best friends gifts, you should find a special jewelry hanger. There are those in the shape of a doll, or ring hanger in the shape of a shoe. There are also some in the shape of a real hanger.
It is said that women can never have enough jewelries. If your best friend lives by this dogma, she can never have enough jewelry hangers either. When looking for gifts for best friend, think about the needs she has. There are thousands of different hangers to choose from; just make sure you get her one she would like. By this time you should already know her taste so there is no way for you to go wrong with it. For instance, if she is a girly girl, you could get her a hanger in the shape of a doll or a shoe. In case she happens to be bohemian, there are those with the shape of a hanger with a word in it that offers enough space for her to hang her jewelries.
If you want to offer really good gifts for friends and you like DIY projects, you could create her a hanger on your own. Look for some ideas on the internet, get everything you need from your local hobby shop, and get down to business. You can be sure she will truly appreciate her gift.
4. Wall canvas to make her happy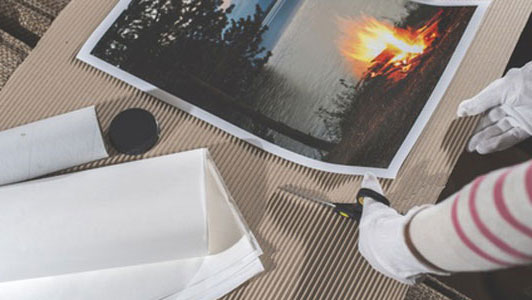 This is a gift not many people would think about. It's good you know her so well, so you can get her the perfect canvas. Look for an empowering or motivational message that will keep her going through the hard times.
Although a wall canvas isn't one of the traditional gift ideas for friend, that doesn't mean that it doesn't make a good gift. Look for those that come with strong message regarding power or being happy. It is also a good idea to choose a motivational text. Just think about what she would like to have on her wall for years to come. Maybe you have a quote you both like, or there is a line from a movie that inspires her.
In case you are looking for wedding gifts for friends, it changes things a little. You shouldn't only think about her anymore, but her partner as well. What would you like to have on your wall if you got married? Thinking about yourself is always a good starting point when looking for gifts for others.
5. Phone case just for her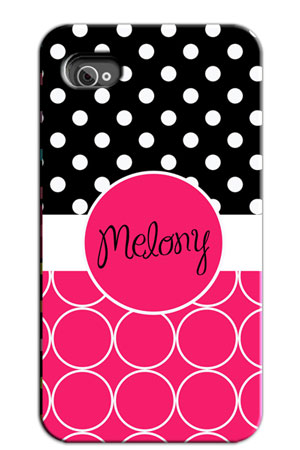 You can find millions of different phone cases so you might think there is nothing special about them. However, if you're looking for funny gifts for friends, you could get a personalized case. For instance, there might be a photo of the two of you on the back.
You may be thinking that there is nothing special about a phone case. Well, think again. It could become one of one cute gift ideas for a friends if it was just the right one. Getting a phone case doesn't mean you walk in the nearest store and choose a case you think she'd like. Most probably she already has a case of this kind. Think about what truly defines your friendship. You might have some inside jokes or something that only you understand. Get her a personalized phone case with a picture of the two of you, your secret place, or your favorite quote.
When looking for fun gifts for friends, you could also have on the case a goofy picture of her. She might not want to share it with others, but since she got the case from you, she will use it and she will love it. There might be numerous other things she likes, such as sports. If she is into soccer, for example, put a picture of a soccer ball on her case or a photo of her in her soccer uniform. The possibilities are endless as long as you are creative.
6. Emergency kit for hard times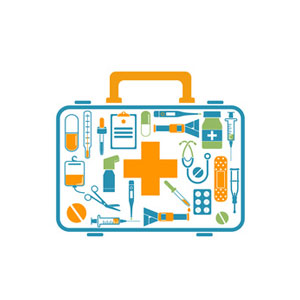 Nobody likes to think about emergencies, but who will help her when you're not around? Getting her a kit will give your both peace of mind that no matter what situation she encounters, she will be able to handle it.
Nobody likes to think about emergencies, but that doesn't make them any less real. Since you can't always be there for her, you should make sure she is safe through giving the best gifts for friends. As an example, you could be thinking about an emergency kit that comes with adhesive bandages, earring backs, lip balm, clear nail polish, and stain remover pads. All the pieces come in a stylish makeup bag that she will just love to use. In case you would like to offer unique friendship gifts, you could also think about coming up with your own kit. You just need a pretty bag that she would like and think about all the essential items she just can't live without. Consider her favorite nail polish, lip balm, earrings, a mini perfume, and so on. What are the things you would need on a hard day?
7. Toe socks to keep her toes warm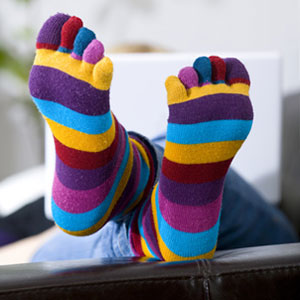 Toe socks are officially the greatest invention to date. Make her friendship day gift extra special by getting her socks with fun designs on them. Nobody likes boring old plain socks. This gift you want to stand out from the others; especially since it's clothes. Your friend never knew she could appreciate socks as gifts until you blew her mind with this unique and flashy gift that she will use over and over again. Once you start using toe socks, regular socks just don't cut it anymore. These socks make especially good gift ideas for girl best friend during the holidays, to keep her whole foot warm during the winter.
8. A cute little bonsai tree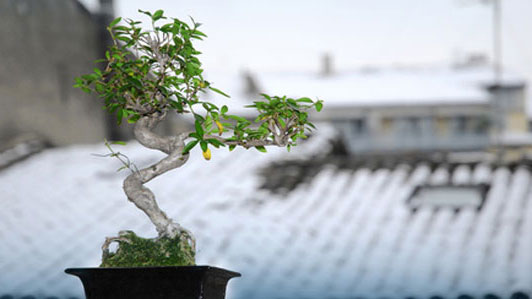 The trademark plant from Japan has never been cooler or more in-style than now. The great thing about getting your friend a new plant like this is that it requires little care. She can take care of it as little or as much as she wants and watch the fruits of her labor start to unfold over time. Bonsai trees are better than pets and require less responsibility. Maintenance requires sunlight, water, and the occasional trimming of the shrubs. Bonsai's adapt to whichever direction that she cuts them in, so they can form into really neat shapes if the caretaker knows what she's doing. It's almost impossible to mess up a bonsai tree.
9. Classic wooden cutting boards for the serious chef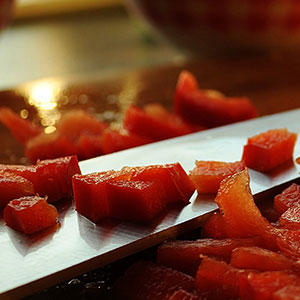 Perfect gift to best friend who cooks a lot; you can never have too many cutting boards. They are easy to store and have more possible uses than one. You can also splurge on a fancy etched design that you can customize for your friend. Wooden cutting boards are a lot better looking than plastic ones, and fit a lot more kitchen designs than your average model. The food also tastes better coming from a wooden board, in my opinion.
10. Slim leather wallet for convenience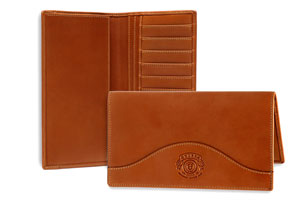 Almost everyone could use an upgrade in their wallet. Especially if they carry around one that's protruding from their jeans all the time. That's why you want to get rid of your friend's bulk with a slimmer and more convenient wallet. She can benefit greatly and get a lot of use out of this excellent personalized friend gift. Every time she reaches for her wallet she will be reminded of you and the friendship will grow stronger. This is one of those underrated friendship gifts that flies under the radar of many shopping this holiday season. Get leather and it will last forever.
11. Lemonade making kit for hot summer days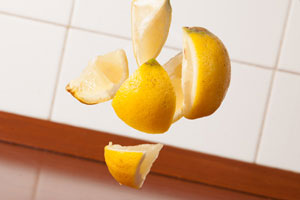 Or any occasion, for that matter. A lemonade making kit with all the fixings is just what this friendship needed to be revitalized. Who knows, maybe you two can open up a lemonade stand together and make millions. Be creative with your lemonade kit. On top of the pitcher and lemons, add some lavender oil for a unique purple blend of lemonade. Something as simple as lemonade can have many different colors and variations of which make it quite an attractive beverage at the poolside.
What makes the best friendship gift
Some might say that when you're looking for good gift ideas for friends, you shouldn't think about yourself, but for your friend. However, the truth is that if you need something, most likely your friend needs the same thing too, which will make it a great gift for a best friend.