Find your soulmate
When it comes to finding a true love, many people have the notion that, when they see the person they are meant to be with, they will instantly know it, with ease, just like the movies taught us. Unfortunately, that is usually not the case. You have to be ready to put some effort into what you're doing in order to get the wanted results. But, you also don't want to exaggerate and make this your only life goal. You need to work on your lifestyle, on your social skills, find inner peace and don't lose hope, your soulmate will come to you in no time.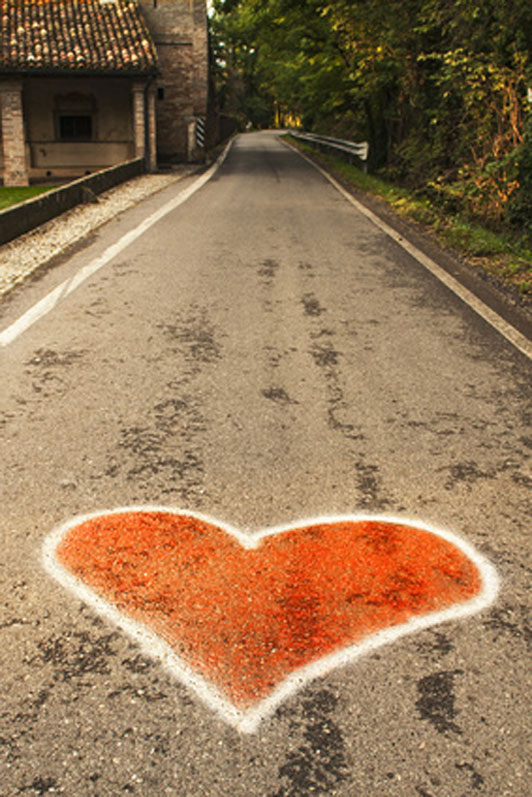 Finding a soulmate
1. Don't search, he will come to you
Many girls believe that you should be in a search for Mr. Right, while you should, in fact, be waiting for him. There is nothing bad about sitting this one up.
2. Get out there
Instead of sitting at home, you should be actually going out and having fun, socializing with people. Guys love girls who know how to have fun.
3. Learn from your past mistakes
Never repeat the same mistakes. There is a reason for breaking up with someone and getting back to that person won't change a thing.
4. Keep in shape
There is no need for you to be a top model, but looking gorgeous won't hurt anyone, and working out on daily basis might help you with that.
5. Highlight your individuality
Instead of trying to be what others want you to be, just focus on being yourself and bringing the light to some of your best features.
6. Use your gut feeling
In times of desperation, use your instincts. They will guide you to the right guy eventually. By being yourself and using your gut feeling, you are giving yourself the best chance to find your soul mate.
Stumbleupon Love: Couple Pieces of Advice on How to Attract and Find Your Soul Mate and Come Across the Love of Your Life in Just a Few Easy Steps
As many people believe in destiny and in finding a soulmate, they usually tend to look at the whole idea pretty superficial. But, for finding true love it takes time and effort. That is why there are things you need to work on, when it comes to knowing what you exactly want from your partner, knowing what you can give in return and where you are ready to compromise when necessary.
1. Don't search, he will come to you: trust in happenstance
Since a lot of people think that meeting your soulmate means a lifetime search full of crazy adventures, they tend to over-think and miss the main part of the whole idea. The truth is, you don't have to fight with others to grab hold of your Mr. Right. There is no competition when it comes to love. Also, it doesn't mean that you should keep on leading exactly the same lifestyle, as you were doing up to now, because there is no sense in expecting the different results with the same behavior. By not getting these two main things of the general idea about searching for true love, people tend to push the wrong person into the story they want for themselves. And that, of course, always ends up badly for both sides, where everyone gets hurt. It just means that you should not be on a constant watch for Mr. Right, because he will come along at just right time.
2. Get out there: butterfly effect you way in something meant to be
When it comes to useful pieces of advice on finding true love, there are some things you need to have in mind. The first of all is, that you can't meet new people and get the chance to find your beloved one if you are constantly in the apartment or at work. Many people ask about the term of "going out there". It doesn't refer to a specific place, but it refers to your actions, whether you decide to stay in your comfort zone or jiggle things up a bit. Try to change your daily routine just a little and go out sometimes. You can always arrange a nice night out with your girlfriends, or go to a social gathering, with the rest of your friends, where you can meet someone new in the familiar environment and where you feel comfortable. Or, if you are more introvert person and you would rather meet a guy through online dating, the modern technology is always there for you.
3. Learn from your past mistakes: don't make the same mistake twice
Consider every past experience like a great teacher, because everything that you did in the past is a lesson learned. Experience is an amazing teacher that gives tests first and then the lesson to be learned, as they say. If you made a mistake and you realized it afterwards, you can be really proud of yourself. And if you still can't figure out what went wrong, rewind the track and play it all over again, go down the memory lane once again and you will surely you'll find your answer. What does this mean? It simply means that you should take into consideration every failure from the past and think it through. Think about what were the critical points, where you could have reacted differently, as well as what you could have done differently. Don't repeat those same mistakes, because you won't actually be doing something meaningful or new, but only start where you left off. Instead, use those experiences in your benefit and change the course of actions next time.
4. Keep in shape: maintain yourself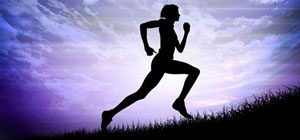 A lot of girls think that you should look like a top model from the magazine cover in order to attract the right guy, but that is not entirely true. What is true about the looks is, that you should try to get the best looking version of yourself because of the way you will feel. Include a half an hour workout session in your daily routine and moderate your exercises. Sometimes go jogging, sometimes swimming, and sometimes do the workouts with high intensity that don't require a lot of your time, but impact the body muscles just right (HIIT- high intensity interval training). That way, you will certainly look your best at the moment when you find your soulmate, and he will be mind blown. Also, make sure to take larger amounts of water and protein during the workout regime. What you can do to improve this process, is to pay attention to the diet you're having. Throw in more vegetables and fruit, as well as high protein food, like chicken, into your daily diet. That will enable you to see the results of your work sooner and you will be more motivated to carry on with your plan.
5. Highlight your individuality: be you and more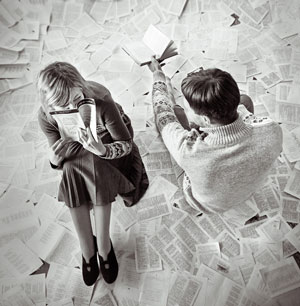 Your body is not the only thing you should be working on. There are things you need to work out with your own mind. For starters, try and write down everything you like and dislike about yourself. Then, start improving your image of yourself by enhancing the qualities you have, regardless of your negatives. For example, if you like to read books, don't describe yourself as a nerd or bookworm. Although these specific examples don't have negative connotation, people tend to take them in a negative light. Instead, say that you prefer reading books over watching movies, because it enhances your creativity and imagination. Apply this technique to all things that you consider to be a positive part of your personality. This will boost your moral and self-confidence. And who knows, maybe you'll find someone who is equally into books as you are and is more than thrilled to have you as his partner for life (especially with all those books you can suggest to each other and talk about them). The main point in all this is to learn to love yourself the way you truly are and show that person to the rest of the world without fear.
6. Use your gut feeling: trust in yourself
There is also the possibility that you will try all the above mentioned and still have the feeling like you're sitting in the dark. Sometimes you just need to be patient, which not such a common thing these days. At the right moment you will meet the right guy. The best part about this moment is that you will have to listen to your gut. After accepting who you are and learning to be patient, you will have your inner peace and you will know what to listen to. The feeling of meeting the one you'd spend your life with is like feeling at home- peaceful, calm, happy and in your comfort zone. There is nothing like that specific feeling. That is why you need to calm down, stop being nervous about being rejected in any way, being self-secure in what you have to offer and give in return, so you could finally catch that moment in the right way.
Finding your soulmate is more than a simple adventure- it is more a journey that every one of us must take in order to find true love. It requires a lot of effort, both physically and mentally, but it pays off in the end, because there is nothing better than having the person who understands you completely, accepts you for who you are, in spite of individual differences, and making you feel happy. And always have this on your mind: every great journey begins with the first step down the small path.