Get the Most Creative Best Gifts for Men
Just like women who have some things they can't possibly live without, men also have some objects of this kind. When looking for the best gift for men, you shouldn't think about the items most men like, but those that the person in question likes. If you are searching for the perfect gift ideas for boyfriend, maybe all you have to do is to listen to them. People usually are pretty clear about what they want. Maybe there is something they have been going on about all the time in the past few weeks, but they just wouldn't buy it for themselves. If this is the case, it will be the perfect gift. However, in case you have absolutely no idea, take a look at the list we have come up with: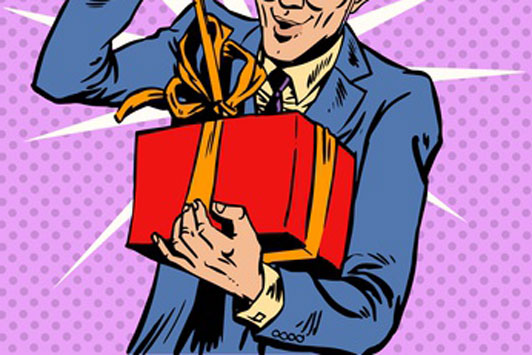 Best Gift for Men
1. Watch
When looking for the best gifts for men, you might be interested in a timeless piece. A watch is something that everybody appreciates. Forget about the flashy ones and go for the more elegant and more refined models.
2. Wallet
Not many people would think about a wallet when it comes to gifts, but it is undeniable that it is one of the most useful belongings a man can have. The upside is that they will be reminded of you every time they make a payment.
3. Coffee machine
In case you are looking for unique gift ideas for men, you have to remember that a lot of men are coffee gourmets. They simply can't imagine their morning without a cup of good coffee, so you might want to make sure they have a good start each time they wake up.
4. Razor
Most women can't really understand the needs of men regarding shaving. However, you could show the person in question that you do understand them and get them a shaving set that they will simply love to use.
5. Meat
Here is a fact for you: most men love their meet. This means that when you're looking for unique gifts for men, you also have to think about the stomach of men. You can either take a trip to the butcher or get a book on meat.
6. New laptop
Men are really into gadgets and tech stuff, so getting them the right laptop might not be very easy. However, if you know them well, there is nothing you won't be able to handle. Just make sure the configuration will be suitable for their needs.
Find the Most Unique Gifts for Men for Them to Know That You Care and That You Put a Lot of Thought in Their Gift
So, what do you think are the best gifts for men? What would you get for your boyfriend, for example? Take a look at some of our ideas.
1. Watch – timeless and elegant
We have to admit that, although this is one of the unique gifts for men, it is also a very personal one, so you should get it only for those men you know quite well. This is because there are numerous makes and models and you want to get them something they will actually use. If he likes to stay on top of the trends, you should get a flashier one. However, if he has good taste and an elegant style, there is no way for you to go wrong with a more classical design. You should be looking for something more refined, effortless, timeless, and stylish.
You might have all the good intentions in the world, but the truth is that the unique gift ideas for men can really break the bank. If you would like to buy a watch, you should set aside a considerable budget, or you should be looking for something a little less expensive. There is no point in buying an average watch; they can buy one of those too for themselves. In case you do go for the watch, you should make sure it will be something they will cherish for the rest of their lives.
2. Wallet – something for everyday use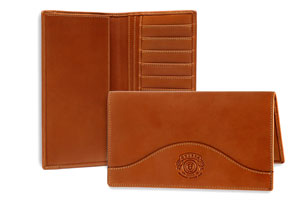 Some might say that a wallet is a boring gift. However, just imagine how many times you wished you had a nice wallet. This is something that people carry with them all the time and they use it every day. This is why it is one of the good gifts for men. A lot of men are complaining that their wallet is too bulky. In this case you might want to get them a wallet made of leather that has been especially designed to reduce the bulk. These offer enough room for all the credit cards and all the bills and they still manage to maintain a slim profile.
Keep in mind that this one of the gifts for men ideas is quite personal, so you should make sure you know the person well enough. It might be a suitable gift for your boyfriend or your father, but it might not be the best option for friends or relatives. Before buying, you should also think about the color. Some men are very specific about the colors they like. However, if they had a black wallet before and you get them another black one, you can be sure they will like it.
3. Coffee machine – joy for every morning
A coffee machine is just a home appliance, right? Well, most men consider it more than that. Having good coffee in the morning is a way of life. This is why when it comes to presents for men, a coffee machine is an unexpected, but great idea. There are numerous options, including espresso machines, so you should really know what kind of coffee they like. They are the machines that ground the coffee beans while there are also the "instant" ones that only need a capsule. Some can only make black coffee, while others can even make cappuccino. If he is a coffee gourmet, the more options the machine has, the better.
In case you are looking for special gifts for him, you should know whether or not they already have a coffee machine. If so, do they want to change it or they just want to make other kinds of coffee? All these questions will help you get closer to the perfect option. If you're not sure, you could subtly ask them. Just make sure they won't know your real reasons of asking.
4. Razor sharp every morning
You might think that a razor is something your grandma would get for your grandpa for Christmas, but the truth is that it is one of the best presents for men. This is because men need to use it every day or at least every other day, so they have to make sure it is the right one. There are numerous high-tech options that follow the curves of the skin and that have several blades to offer the most comfort and the best results possible. Since it is a gift we are talking about, it's not enough to get a razor. You should be looking for sets that come with razors, blades, and shaving cream.
When looking for awesome gifts for men, you should also consider that he might be on the run in the morning and he might not have time for a regular shave. In this case he could use an electric razor. These make less mess than the regular ones and they also work faster. Although this isn't a solution for the everyday shaving, it does come in handy on "those days".
5. Meat in the kitchen
For sure you know that not many men can survive without meat. This is why when you are looking for gift for the man who has everything, you should be looking for something food related. For instance, you could go to your favorite butchery and choose that perfect piece of meat for the afternoon grill. If you think this isn't enough, you could also get them a book on meat. Such books offer information on what to look for when shopping for meat. Aside from this, they also come with the best recipes for each piece of meat he might find. When it comes to good gifts for him, you have to make sure it's not something they'd expect, but it is something they would use.
6. New laptop – a new toy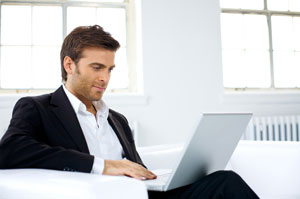 The gift guide for men also includes buying a laptop. However, this is a tricky business. You have to think about what they will use the laptop for. If it is for business, it should be a high performance, light weight, and relatively small device. However, if they prefer gaming, it should be quite large with a very good video card. When buying a gift for a man who has everything, you should also think about the warranty. You have to make sure the product has warranty in case something goes wrong with it.