Christmas decoration ideas
Most people think about overly shiny and sparkly kitschy things when it comes to Christmas decorations. However, nobody ever said that these can't be tasteful. The best thing about them is that you can adapt their style to make it just perfect for your home or office. Depending on your budget, you could be thinking about expensive decorations (such as the ones made of Sterling silver) or the inexpensive ones (that could become a DIY project for you). In order to know what kind of decorations you should be looking for, first of all you will have to decide what style you prefer.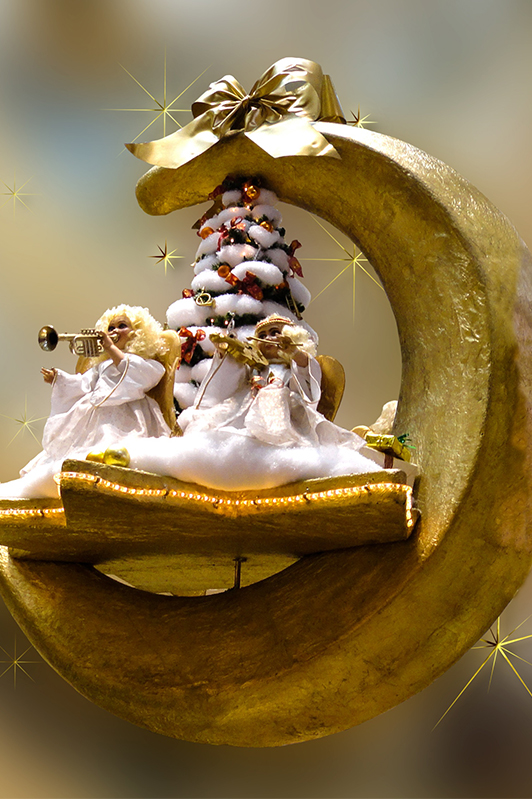 Christmas decoration ideas
1. Pillows
2. Illumination
3. Ornaments
4. Presents
5. Wreaths
6. Colors
7. Glassware
8. Natural decorations
9. Baked goods
10. More pillows
11. Calendars
12. Doormats
13. Pinecones
14. Mistletoe
15. Christmas tree
16. Candle holders
Displaying Christmas Decorations Will Bring the Spirit of the Holidays Into Your Home Easily and Effortlessly
Are you stuck on ways to decorate this holiday season? — It's never too early for Christmas decorations. Whether you are okay with last year's box of stuff that you used to dress your house up for the holidays or want to try something new this year, you are in for a treat.
1. Turn your pillows into Christmas gifts
A very simple way to turn any regular household product into Christmas room decorations is to just add a bow. And some ribbons, of course. Soon you will have more "gifts" around the house than you know what to do with.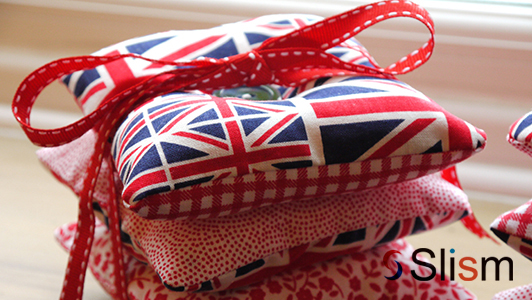 2. Make a big entrance
Keep in mind that the first thing people see when they get to your home is the entryway. Instead of the oh-so-common lighted reindeer and snowmen you could do something different this year: paper luminaries.
You could line them along the driveway, yard, or porch. This might be the simplest one of the Christmas decoration ideas that you will find that is also inexpensive. It might be a good idea to pour some sand in the bottom of the paper bags. Then simply add a tealight candle or LEDs operated with batteries. In case you would like to take the idea one step further, you could punch holes in the bags in different shapes, such as snowflakes or you could spell out messages, such as "Cheers".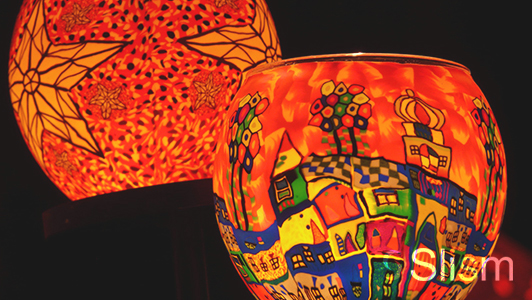 Go vintage.
3. You must have some vintage ornaments
Do you remember the Christmas tree decorations you used to have as a child? Although it's trendy to buy new holiday decorations every year, you might want to stick with what you know.
Even though you might not want to hang them on your tree, there is a lot you could do with ornaments. For instance, you could create a special centerpiece for the Christmas dinner table or decorate the room with garlands and hang ornaments on them. Whatever you do with the ornaments, you can be sure they won't go unnoticed.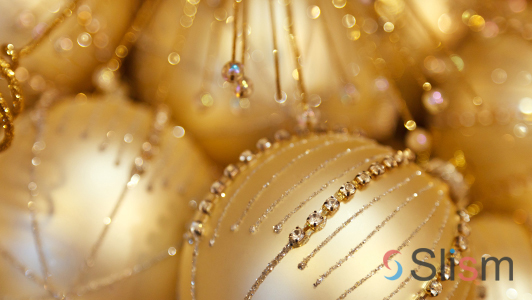 Make your gifts big and many.
4. Think about the gifts
Let's face it: there is no person who could think about Christmas without even mentioning gifts. If you are looking for Christmas decorations to make, you should know that the gifts could become decorations as well.
Wrap them in pretty wrapping paper. For a more bohemian look you could choose colorful paper while the gold, silver, red and blue colored papers give the gifts a more elegant look. Display the gifts around the tree and you will have yourself some unique Christmas decorations.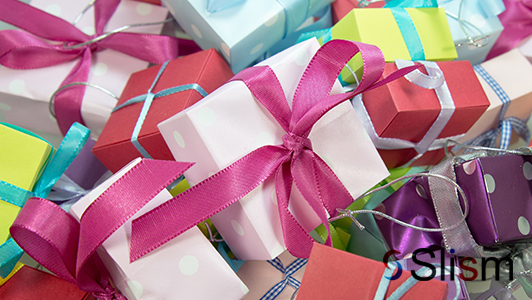 Make an advent wreath.
5. Advent wreath
Not all people are religious and they might not see Christmas as religious people do, but this doesn't mean they're not looking for Christmas decorations ideas. One of the best ideas you could be thinking about is making an advent wreath.
All you need is a wreath and four candles. The best thing about it is that it is highly customizable. There are all kinds of materials you could use, including wood and silk and everything in between. You could also decorate it with trimmings.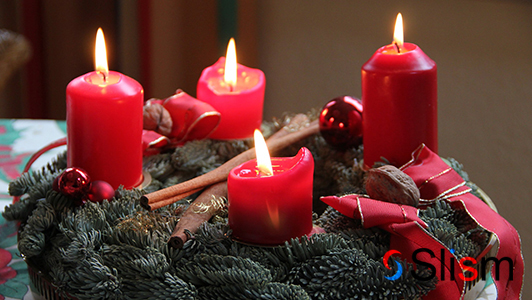 Remember there is more to decorating Christmas colors than the traditional red, blue, white, and green.
6. You must have style
Regardless of the Christmas decorating ideas that you find tempting there is one rule you have to keep in mind: the decorations must match the style of your home.
For instance, if you have an elegant living room with pastel colors, it might be a bit too much to have colorful decorations. Instead you should stick to a given color scheme like gold and red. This is one of the most elegant color combinations that you could think about and it will bring a festive vibe to the room.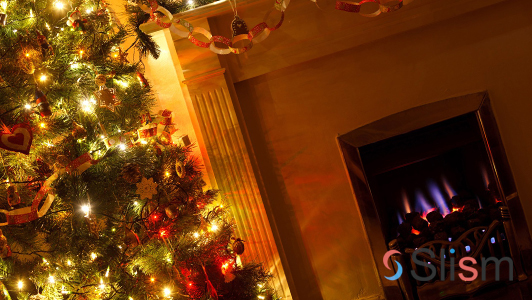 Glassware is by far the easier Christmas decorating idea to miss. Not this year!
7. Don't be afraid of glass
In case you would like to find some easy Christmas decorating ideas, you should think about filling glass cylinders with ornaments.
You could add tree ornaments or things you can find in nature. Apply a bit of shimmer acorns and pinecones and add them to the cylinder along with the classical ornaments. This will give you the possibility to mix and match colors. For instance, you could use silver and gold colored ornaments together for a flashy effect.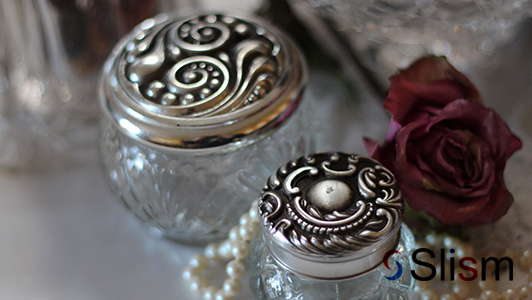 Berries or plastic? — This Christmas, do away with your plastics and enter green, lemon, and holy berry zone. You'll be glass you did.
8. Go all natural
If you don't want to buy any more plastic ornaments, it might be time to switch to nature's gifts. Just take a glass cylinder and fill it with berries and other colorful fruits.
As one of the Christmas decor ideas you could fill a jar with layers of limes, lemons, red holly berries and oranges. This will add a splash of color to the room without going overboard. In the end add some greenery and you are done.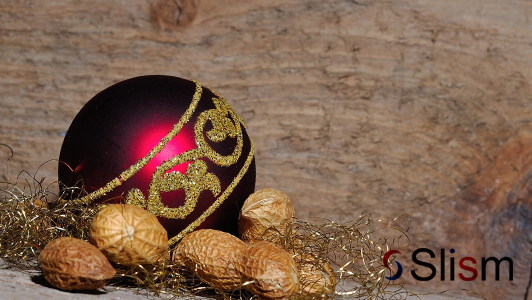 What is decorating for Christmas without baked goods filled with holiday spirt and joy for everyone?
9. Bake your ornaments
There is nothing like entering a house smelling like gingerbread. In case you are looking for cute decor, you shouldn't forget about the decorations you can create on your own.
You just have to prepare the dough and get some cookie cutters. These come in all shapes and sizes and for sure you will find some you will like. Once the "ornaments" are baked, you can decorate them with smiley faces or even add short messages to them. This is something you could turn into family fun because children simply love baking. For sure these will make your guests smile as well. As a matter of fact, you could offer these cute Christmas decorations to your guests to take home. You can be sure that nobody will be able to say no to such an offer — gingerbread ornaments are just too cute.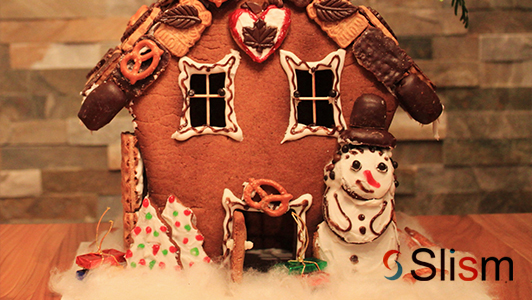 Decorating for the holidays makes the perfect excuse to get a couple more pillows, don't you think?
10. This is the time for pretty pillows
Although you might never admit it, for sure you have some pretty pillows that you were saving for special events. Well, Christmas is as special as it gets, so it might be time to pull out those pillows.
They will make a cute Christmas decor and they will make the room feel warmer. If you don't have any pillows of this kind, this is the perfect time to buy a couple. Again, you have to make sure that the new additions will be suitable for the feel of the room.
Remember how much fun counting down the days before Christmas was? Bring it back with an advent calendar.
11. Traditional way to count down the days of Christmas
Create an advent calendar by mixing in colorful ornaments to tie it all together. There are many ways to make an advent calendar, but the point is to remember the tradition that this holiday brings through repetition and reward. The calendar should tell a story of Christmas' past, as well as the history of your family. After one finishes reading the script, they can have a small reward like chocolate adorned with decorations on the calendar.
What's Christmas without a doormat reminding you (or those who come to your house with carol songs) that it's right around the corner or on your doormat.
12. Your door will be the most welcoming in the neighborhood
Create a bow wreath for your front doorstep which will wow the neighborhood. If you don't have much to spend, you can even create your own by mixing together various Styrofoam colors or another cheap material. There are many different ways to make a wreath that don't involve xmas tree leaves or another expensive material. The best thing is that it doesn't take long to make. You can even start this idea as soon as Christmas eve.
Gold painted pinecones everywhere!
13. Use your natural surroundings to your advantage
Do you have any pinecone trees around your neighborhood? Be resourceful when making Christmas decorations and dip those pinecones in gold paint for a very shiny appearance on your xmas tree this year. Use water and glitter for a more sparkling effect. These pinecones can go anywhere, not just the tree. Decorate your tables and fill stockings with them too to give the illusion that they are full of presents.
Are you ready to deck the halls? We are!
14. Deck the halls
Christmas interior decorating has never been more fun! Grab some mistletoe or other scruffy shrubbery and apply liberally all over your staircase and on the ceiling of your hallway. Green is the color of xmas, and you cannot have enough of it short of living in a rainforest. Be sure to get everyone in the spirit everywhere in your house by decking the halls with living breathing plants that will put a smile on everyone's face.
Running out of ideas to decorate your Christmas tree? As easy as taking what you used last year to dress your tree sounds, let's do something different this year. Improvise.
15. Improvise your Christmas tree this year
There is more than one way to decorate your tree, you know. Make this xmas extra special with a snowman Christmas tree. Take a cage you would use for a tomato plant and make a small tree by wrapping white fabric or netting around it. Add the lights, some pinecones as buttons, and of course can't forget the carrot for the nose. Your tree will breathe life this year with frosty the snowman as the guardian of your gifts.
Got candy canes?
If you do, why not turn them into holders for you candles? Why not …
16. Candy cane candle holders
Simply tie together some candy canes upside-down with a bow for a cute and easy-to-assemble table decoration that could also be used as a gift. It may not look that way but, the candy canes will hold up a candle perfectly. Just make sure the wax from the candle doesn't drip onto the candy canes if you were planning to eat them afterward, which without a doubt you are.
There you have it, all the Christmas decoration ideas you'll need to keep up the holiday spirit for an entire year. Merry Christmas!