Christmas snacks
There are literally thousands of recipes to try. You may have your heart set on the recipes that have been in your family for generations, but it doesn't hurt to sneak in something new as well. You don't have to worry if you aren't a genie in the kitchen: there are numerous simple recipes to try that the entire family will love. The only decision you have to make is whether you'd like to have something sweet or not.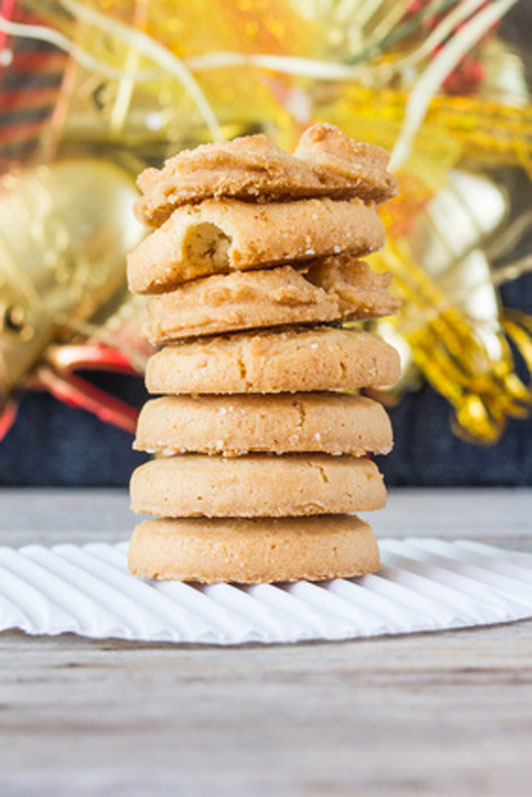 Christmas snack ideas
1. Baked potato appetizers
If you're looking for something simple, yet delicious, there is no way for you to go wrong with this recipe. It will soon become one of the favorite Christmas appetizers of the family and your loved ones simply won't get enough of it.
2. Almond cheddar appetizers
When searching for a recipe that would please everybody, there is no way for you to go wrong with this one. It is very easy to prepare and all your guests will be coming back for more. You can serve it as a snack, appetizers, breakfast, or even a light lunch.
3. Santa Claus cupcakes
Christmas isn't Christmas without these Christmas desserts. Everybody knows how to make cupcakes. The only difference is once you're done, you will have dozens of little Santa's staring back at you (or not).
4. Marshmallow frosty hats
This recipe is just perfect for the women who think the oven is a place to store their shoes. There is nothing complicated about it and you can be sure your friends and family will appreciate the humor (and the sweetness) of this treat.
5. Grinch kabobs
Although Grinch doesn't really have any fans, all your loved ones will be fans of this treat. It is both tasty and funny – the perfect combo. Just make sure you have the patience to prepare them. It is best if you have kids around to help you out.
6. Cream cheese penguins
These funny little guys will bring a smile on everybody's faces, especially once they taste them. Penguins are the perfect symbols of the cold season and so this snack will be even more Christmas-y. Who could say no to their cute little faces?
7. Rice Krispies ornaments
If you lost your Christmas tree ornaments from last year, fear not! This time we will make our own. You heard me right, and they will be edible on top of that. All you need is some cereal and Christmas colored sprinkles and soon you will have ornaments that taste as good as they look.
8. Christmas-dipped pretzels
What's better than chocolate dipped pretzels? White chocolate dipped pretzels, of course. And add to the festive spirit of these pretzels by adding colorful sprinkles to make a sweet and scrumptious snack in front of your Christmas fireplace this holiday season. Be careful: you could end up eating more of these than you want before you know it.
9. Candy cane blossoms
Candy cane blossoms are special butter cookies that are topped off with an extremely attractive candy cane-flavored Hershey's kiss on top. The combination of cookies and kisses is easy on the eyes and deadly for your gut.
Forget about All the Boring Christmas Snacks and Choose to Make a Change This Year That Will Pamper Your Taste Buds
There is something special about the Christmas treats that makes them simply irresistible. Which one will you tempt your loved ones with this year?
1. Baked potato appetizers you won't get enough of
Double baking is the key
For this one of the amazing snack ideas you will need some potatoes, extra virgin olive oil, thyme, pancetta or smoked bacon, chives, sour cream, Parmigiano-Reggiano, salt, and pepper. Clean the potatoes and place them on a baking sheet. Coat them with the olive oil and sprinkle them with thyme, pepper, and salt. Bake the potatoes until tender, for about 20-25 minutes. Remove them from the oven and let them cool. Cup the potatoes and discard the tops. Hollow out the insides and transfer them to a bowl. Mash the insides and mix it with bacon, thyme, sour cream, and chives. Season according to taste.
Fill the hollowed potatoes and sprinkle them with Parmigiano-Reggiano. Place the potatoes on a baking sheet and put them back in the oven. Bake them for another 8-10 minutes. In the end sprinkle the potatoes with chives. For sure this recipe will make it to your snack list.
2. Almond cheddar appetizers to work up an appetite
Just leave room for dessert
When it comes to Christmas treats, usually the easy recipes are the winners (especially if you're the one who has to prepare them). If you feel like preparing something simple, yet delicious, don't forget about these appetizers. You will need mayonnaise, Worcestershire sauce, cheddar cheese, onion, almonds, bacon strips, and a loaf of French bread. Mix the Worcestershire sauce and the mayonnaise. Then stir in the cheese, almonds, chopped onion, and bacon. Cut the bread in slices and spread the sauce you just prepared. Cut each slice in half and place them on a baking sheet. Place them in the oven for about 8-10 minutes.
The best thing about this snack is that there is also the option to freeze it. Just put the unbaked appetizers into the freezer for an hour. All there is left for you to do is to bake the prepared appetizers anytime you have friends or family coming over.
3. Santa Claus cupcakes – can't live without them
Got to love Santa
When it comes to Christmas desserts, there is nothing more popular than the cupcakes looking like Santa. To prepare your own you will need the cupcakes, buttercream, strawberry licorice, melted white chocolate, black jelly beans, and some sprinkles. For the buttercream you need butter, vanilla extract, powdered sugar, and milk. Frost the cupcakes with buttercream and sprinkle them with your chosen sprinkles. Set the cupcakes aside until you make the legs of Santa.
To prepare these cute Christmas treats, you should line up the licorice legs. Pour the melted chocolate in a plastic bag and snip a corner to make a very small opening. Create the fluff along the pants of Santa using the chocolate. Place a small amount of chocolate on a jelly bean and use it to stick the bean to the licorice. Place the Santa legs in the freezer and let them set. Invert the legs and place them gently into the frosted cupcakes. In the end it will look like Santa just fell into the cupcakes.
4. Marshmallow frosty hats – dip in
A great addition to your hot chocolate or coffee
In case you are looking for Christmas treats to make, don't forget how much people love marshmallows. Whether they end up in your hot chocolate or at the end of a stick, they always bring joy and they also lift the holiday spirits. So why not serve them – with a spin? For this quick treat you will need large marshmallows, chocolate cream filled cookies, chocolate Candiquik, shortening, red pull and peel licorice, and some snowflake sprinkles. Heat the shortening and Candiquik in a saucepan. Separate the chocolate cookies and remove the frosting. Lay them out on wax paper. Put a chocolate dot on the bottom of the marshmallows and place them on the cookies. Let them set for a while.
To finish these Christmas cookies, you will have to cover them all with chocolate. Use a spoon to do so and use a fork to remove the marshmallows from the chocolate. Gently tap them to remove the excess chocolate and let them set on the wax paper. Cut tiny pieces of licorice and decorate the hat. Use chocolate to make the licorice stick. Do the same with the snowflake sprinkles and use them to finish decorating.
5. Grinch kabobs – nothing tastier
There is nothing Grinch will steal this year
Who doesn't like snacks with a twist? To bring a smile on your loved one's faces, you should try combining green grapes, miniature marshmallows, a banana, and strawberries, using toothpicks to hold everything together. There is nothing complicated for you to do. Clean the grapes, slice the banana, and remove the tips of the strawberries. Once you're done with the preparations, you should thread a marshmallow, a strawberry facing down, a slice of banana, and a grape on a toothpick. Nothing simpler, right? In the end you will have something like Grinch's head and his red hat. This is not the time to think about your diet.
6. Cream cheese penguins – the perfect bite
Tasty fingerfood
When looking for a list of snacks, you shouldn't overlook those that not only taste good, but are also fun to look at. No matter how young or old, all your guests will love the penguins made of jumbo black olives, small black olives, cream cheese, and carrots. To prepare this snack, you will have to cut a slit lengthwise on the jumbo olives. Fill them with about a spoon of cream cheese. Slice a carrot into ¼ inch slices and then cut out small pieces that will make the feet. Press a piece of carrot into the small olive to make the beak. Place the large olive on a slice of carrot. Then place a small olive on a jumbo olive and secure them together with a toothpick. You could also add a scarf made of peppers around the penguins' necks.
7. Rice krispies ornaments
Your favorite xmas recipes as a kid just got even better. All you need are some marshmallows, rice krispies cereal, red and green sprinkles, rolo candy, vanilla and butter. Melt the butter and combine the marshmallows, add vanilla and the rice krispies cereal. Mix and roll into a ball. Decorate the ball with green or red sprinkles, and make as many ornaments as you want. Put the rolo candy on top and add a curled toothpick in order to hang the ornament if you desire. Don't expect it to last very long on your tree with kids in the house, though! These tasty treats are perfect for the holiday season and are cheaper to purchase than regular ornaments. On top of that, after Christmas is over you can eat the decorations!
8. Christmas-dipped pretzels.
Here's some delicious yet simple xmas treats for the holiday season. They are pretty, they are colorful, and they are delicious. All that's required are some pretzels, red and green sprinkles, and white chocolate. Melt the white chocolate, use it as dip for the pretzels and sprinkle on some holiday cheer. Let the chocolate cool off and it will stick to the pretzels like glue. Be careful, this is an addictive snack that you definitely cannot only have one of. These pretzels will make you wish that every day were Christmas.
9. Candy cane blossoms
Candy cane blossoms are red and yellow colored cookies with a Hershey's candy cane kiss nestled in the middle. Bake these xmas snacks for a festive and delicious way to celebrate this Christmas season. What you need for the cookies is butter, sugar, vanilla, an egg, flour, salt, baking soda, milk, and some red and green colored sugar. To top it all off, the Hershey's kiss is like the star on top of the Christmas tree. The finished doughy product should be shaped into 1 inch balls and rolled into the colored sugar. Put it on a cookie sheet and bake the cookies for 10 minutes until the edges are browned. Oh, and don't forget the Hershey's kiss afterwards, otherwise they wouldn't be called candy cane blossoms.
Now that you have your Christmas snack ideas; Surely your famous Christmas pudding won't be the only thing you will surprise your guests with this year.