Birthday Invitations Made Simple for You
Coming up with the wording isn't something you should be intimidated by. Keep in mind that it's your friends and family you are talking to. The role of the invitation is to give information to the guests regarding the details of the event. If it is your boyfriend you're throwing the party for, you should make sure you take care of the invitations so that you will have time to think about what to get him for his birthday.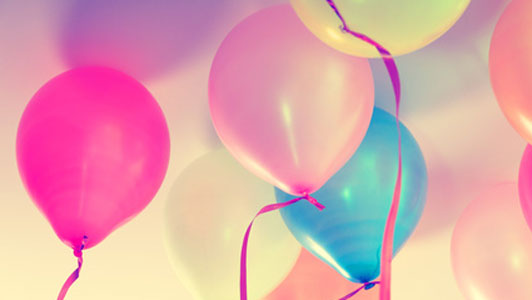 1. Be playful with it
When it comes to birthday invitations, you shouldn't be very formal with the wording, unless it is an official event. The invitations for the president's birthday should have formal wording, but most probably this is not the case.
2. Stick to the basics
Although you could write something very elaborate and people know that you are more than capable to do so, you should always try to keep it as simple as possible. This will make it easier for the guests to remember the details.
3. Tell them what to expect
You know how uncomfortable it is to go to a party and not know what to expect? This is why the birthday party invitation wording should state precisely the kind of party it will be and the most important things people should know.
4. List what to bring
In some cases there are some activities that require people to be prepared. For instance, if it is a party for your niece, people might want to bring some glue or glitter to make arts and crafts. This is the kind of information guests ought to know.
5. Include the time it ends
Depending on the kind of party you are planning, the time it ends might be an important piece of information. If it is adult birthday invitation wording you are interested in, most probably there will be no ending time.
6. Pick a theme
A party without a theme might get dull. This is why you should make sure you have a rocking theme and try to incorporate it both in the looks and the wording of the invitation. This way the guests will also know what they can expect at the party.
Get the Birthday Invitation Wording Right to Make Sure That Your Friends and Family Will Be Happy to Attend
So, what should you know before you get down to your first birthday invitation wording? The following tips will help you get the job done.
1. Be playful with it and you can't go wrong
Make people feel like you're talking to them
Who doesn't like to get an invitation to a party that makes them smile? When thinking about birthday invitations, you should make sure you choose wording that will make people say "this is so you". As a tip, you could make a little joke or play with words. This is something that people will remember and they will be even more pleased to attend the event. If it happens to be a surprise party, you could say something like "You're invited, but please don't blow it". You can be sure you will hear this phrase many times during the party.
Another aspect to consider regarding the birthday party invitation wording is that in many ways it sets the tone of the party. If it is formal and serious, people will also be more formal, while a playful wording will help people be at ease at the party. So what kind of party are you throwing?
2. Stick to the basics and keep it simple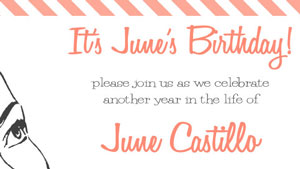 No need for anything fancy
You may have all the good intentions in the world and you might want to write the best surprise birthday invitation wording there is, but some people just aren't meant to do such things. If you want to make sure you will get it right, you should stick with the basics. There is some key information the invitation should have: the description of the occasion, date and time, location, and if there is anything else important to know about it. If you include all this, you can be sure you already have a winner. You could write a poem or even say what you have to say through drawings. But still, simple words work the best.
There is one more advantage that simple wording has: you can be sure that all the guests will understand who the party is for and what they need to do. Elaborate invitations have their pros, but so do the simple invitations.
3. Tell them what to expect from the party
The guests should be prepared
Is there something special that is expected of your guests? For instance, you might be throwing a costume party that the guests should prepare for. This is something that the birthday invitations wording ought to refer to. Another thing to think about is that guests need to know about the activities there will be. You could say that you will have dinner and there will be some dancing, for example. If you are organizing the party for a child, you might say that there will be a clown and a bouncy house. This way the kids won't come all dressed up just to ruin their clothes.
It is also important to tell a little something about the style of the event. You should mention whether or not it is going to be a formal event or a casual one. Is there need for the guests to think about a certain attire or they could wear anything they'd like?
4. List what to bring to have fun
The guests need to go shopping
There are some parties that require the guests to bring something from home. For instance, in our days it is common to throw parties that require guests to bring some food or beverages. This is something that they need to know in advance. The same applies if you are planning a movie marathon. You shouldn't forget about these aspects when it comes to the birthday invite wording. Maybe you are throwing a cooking party and you need the guests to bring their favorite recipes or ingredients. Just think about what you would like to do at the party.
Another great idea is to ask the guests to bring board games or to bring their own music. This way you can be sure that everybody will have something they like. Maybe your friends should bring a friend and you will use this party to meet new people. The possibilities are endless.
5. Include the time it ends and you expect people to leave
Don't leave it up to the guests
If it is adult birthday invitation wording you are thinking about, this is an aspect you won't have to worry about. In case all the guests are adults, usually there is no time at which they are expected to leave. However, if it is a children's party, most probably they won't spend the night. You might say that the party starts at 3p.m. and it ends at 7p.m. This will also give you a time frame to know for what period of time you need to hire clowns, caterers, the bouncy house, and so on.
It is also possible you want to make sure that people know that the party will last all night long. In this case you might say that it starts at 7p.m. on Friday and it ends at 10a.m. on Saturday. Everybody will know what this means and most probably they will take a nap in the afternoon.
6. Pick a theme for the party
What would you like the party to be about?
As a rule of thumb, all parties should have a theme, even if you are thinking about birthday dinner invitation wording. While there are the absolutely fabulous party ideas with the 70's theme or 80's theme, not to mention a given book or movie theme, there are also the classic themes like princesses or stories (and not only for children). A theme could also be board game night, movie night, cooking night, or party night. The theme will set the mood for the party. This is something that the guests need to know in advance so that they will be able to get prepared for it.
All in all, the invitation wording doesn't have to be something overly complicated. The role of the invitation is to share the details of the party with the guests and maybe to crack a joke.