Make the New Year Celebrations Really Rock
What is the one thing you always wanted to do on New Year's Eve, but never did? Well, this is the perfect time for it. Maybe you wanted to bungee jump at midnight or enjoy the fireworks with a loved one. If you're not sure how to spice things up this year, here is a list of things you could do to make sure it will be truly a night to remember.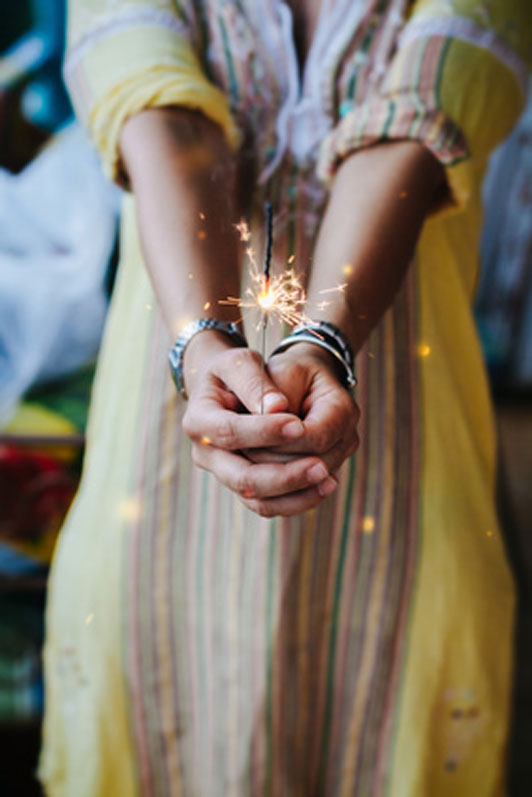 New Year Celebrations
1. Party at a club
For sure you know a lot of people are willing to sacrifice their free time to organize a party and then clean up after it. What if at the ball drop you would be somewhere where other people are catering for your needs and all you have to do is to sit back and enjoy the party?
2. Document the event
There is nothing more fun than to look at the photos taken at such special occasions. This is why you should make sure that your party will have an "official" photographer. Also let everybody know about your plans.
3. Bring your own
You might think that this is a somewhat unorthodox New Year celebration, but you could throw a "bring your own" party. This means that you could ask the guests to bring their own food, beverage, decoration, music, and so on.
4. Countdown cookies
For sure you wish to see your guests smile, so here is something sweet to help you: cookies with a clock. All you have to do is to prepare the cookies, add some icing, and draw the clock face on. Everybody will understand what you were trying to do.
5. Take a trip
There might be a place you wanted to go to all year, but you never got the chance. New Year's Eve is the perfect time to visit many cities. Just think about the fireworks in Paris or all the lights in Las Vegas.
6. Become a tourist
How about becoming a tourist in your town for a night? When it comes to what to do on New Year's Eve, you could do all the things tourists do. Go to a landmark, marvel at the fireworks and sing and dance with the crowd.
Make the New Year Celebrations Truly Special This Year by Using the Best Ideas There Are to Make It a Blast
So, which are your favorite New Year's celebrations? What is the thing you would like to do the most? Don't be afraid to mix and combine.
1. Party at a club at midnight
Let yourself be pampered
If you want to make sure that your New Year celebration will be a total blast, you should do some research about what parties clubs are throwing. You can be sure you will find something you'll like and most probably your friends will want to tag along as well. On this occasion it is common for clubs to throw theme parties and costume parties. If you are into the oldies, you could choose a retro party or a costume party where you could rock that Lady Gaga costume of yours.
Although it is true that clubbing has nothing to do with New Year traditions, you have to admit that it is a lot simpler to just go somewhere to party than to throw a party at your home. This is mostly because you don't have to waste time with putting it all together, not to mention all the cleaning you will have to do after the guests leave. Nonetheless, if you think you are up for hosting a party, there is nothing that should stop you.
2. Document the event with photographs
Make memories at the party
One of the best ideas for New Year's celebration is to have an official photographer for the party. You could ask a guest to take care of this, or you could handle it on your own. It might be fun to make some before and after photos. As the guests arrive, invite them to have their photo taken by one of them standing and the other one sitting down, just like in old photos. Also remember that nobody should be smiling. You could give the guests old fashioned hats, top hats, or shawls as props too.
After the ball drop each guest should have their photo taken again, as an "after" photo, showing off their party dresses and noise makers. Make sure that every guest will get these photos so that they can share them with their friends.
3. Bring your own party
Ask the guests to contribute
You know the parties where you are asked to bring your own food or your own appetizers? If you are wondering what to do on New Year's Eve, you could organize a party just like that. You could ask the guests to bring their own food or beverages, cakes, decorations, or their own music. This way you can be sure that each guest will have something they like. The best thing about this idea is that throwing a party won't be as demanding as it would be normally and you won't find it a burden.
It is important for the host as well to have some fun at their own party and this is what the guests could help you with. However, if you are wondering how to celebrate New Year, you should know that this idea works best if you know your guests well enough to ask them something of the sort. Otherwise they might get offended and they won't even consider attending your party.
4. Countdown cookies for the guests
Make time matter
If you happen to be looking for New Year celebration ideas, you should also think about the snacks. While there are the traditional party snacks you could prepare, there are also some that will take your guests by surprise and that will really make them smile. Just think about the cookies with a clock on them. In order to prepare these fun treats, you have to prepare the cookie dough and bake the cookies as you normally would. Frost them with colorful frosting. In the end, as the cherry on the pie, take a food pen and draw the clock face on the cookies, with the hour hand pointing to 11:59 pm. You can be sure that that your guests will understand.
5. Take a trip around the world
Let your wanderlust lead you
The celebration of the New Year around the world might differ from one place to the other and you might be interested in some of them. Just imagine spending the holiday in Paris, marveling at the fireworks around the Eiffel tower at midnight. There are numerous cities that are simply wonderful at this time of year. Naturally, you don't necessarily have to travel all the way to another continent. For sure there are numerous cities you would like to visit in your own country. For instance, have you ever been to Las Vegas for New Year's Eve? Or have you been to Times Square when the fireworks went off?
If you are looking for places to go for New Year's, you should consider what you would like to do (besides looking at the fireworks). For instance, you might want to go skiing or you might want to get a tan. Don't forget that the Earth is huge and for sure there is a place that would be just perfect for you to spend the holiday at.
6. Become a tourist in your own town
Do tourist-y stuff in your city
Can you even imagine how much fun it would be to do all the tourist-y stuff in your own city? It doesn't matter how long you lived there, for sure there is a new side of the city you could discover. Remember that one of the best places to celebrate New Year's is your home. For instance, there are numerous people who never enjoyed the fireworks in the city center, simply because they think it is only for the tourists. This is just not true; such things are organized so that everybody would enjoy them. Or are you too cool to have some fun?
In case you are asking where to go for New Year's Eve, you should know that you don't necessarily have to leave your city. As an example, you could climb up a hill and enjoy the fireworks from up there. Or you could simply go to your favorite place with the people you love. Naturally, there must be numerous parties as well, not to mention that you could throw one yourself too.
As you can see, it doesn't really matter what you choose when it comes to where to go on New Year 's Eve; the main point is for you to have fun.