How to Throw a Party to Get Everyone Excited About
When you decide to throw a party, you obviously want everyone to have a good time. So, in this article we will outline the steps to make your party a blast for your guests. Save the clowns and pin the tail on the donkey for the kiddies. Let's bring out the real festivities to get everybody talking. Make all your hard work and preparation pay off when it's time to party by learning how to throw a party.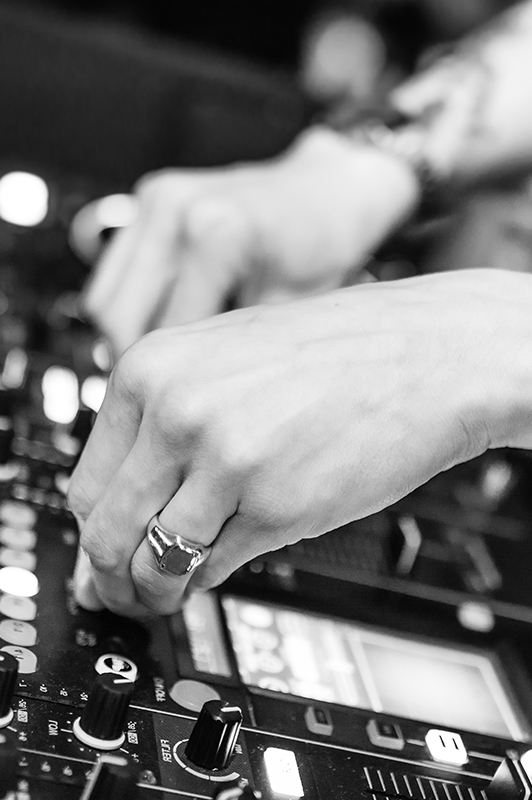 How to throw a party
1. Planning
No party can succeed without the proper amount of planning. Just like anything else, practice makes perfect. If this is your first thrown party, learn the strategies to make this first one the best you can.
2. Invitations
Depending on what kind of party you want, you should choose your guest list accordingly. You are in charge of your party, so make sure to attract only the attention to your party that you can handle.
3. Marketing
Advertise your party by word of mouth. Learn some effective strategies to market your party and you can gather a good many people with a little bit of effort.
4. Party Theme
Party themes are always fun when they make sense according to the occasion. Set the rules and style of the party by announcing a unique theme.
5. Food and Drink
Food and drinks are the backbone of the party, so invest wisely. Tacky and strange foods are a no-go for this occasion. You want to bring people back for more, so choose tasty appetizers.
6. Music
Select the right music, or a variety of music if you want to please everybody. Hire a DJ to get the most for your money and make your party a memorable experience for everyone.
7. Decoration
Choose the right decorations to set the mood for your party. The decorations are very important in order to create a fun atmosphere at your parties.
No matter what occasion you are celebrating, whether it is party ideas for a Christmas, or a birthday party, let's outline the steps to turn a boring house party into an all-night spectacle. This one will be a party for the ages; something for people to talk about with their friends. You will be famous in your community and everyone will be begging to attend your next party.
How to Throw a Party so Big that People Who Didn't Come Will Regret It. Make It the Party of the Century
The best way is to invite an A-List celebrity to your pad for some instant recognition. But for those of us who aren't so lucky, there are certainly other ways regarding how to throw a party.
1. Plan Ahead of Time
Figure out the time, date and the place where you want to have your party. The first aspect to remember regarding how to throw a party is to be as prepared as possible, especially if you are inexperienced with throwing parties. Be prepared for anything and remember that there is no such thing as being over-prepared. But it is very easy to be under-prepared and throwing a very unspectacular party.
Where?
Will the party be at your home or a public place? If you have home-field advantage, then put in the extra effort of making your home spotless so that people will appreciate your party-throwing skills. A party at a local venue is always a good time. Just be sure to research the location ahead of time to understand the costs and risks involved. You don't want the party to get too out of control.
When?
Sometimes a successful party requires weeks or even months of preparations in advance. Depending on how many people you think are coming, every day of preparation counts. Schedule your party on a day where you think the weather will be good and people will come. Weekend nights of course are the most common times to throw a party. When you know the date and time, you can start thinking about invitations.
2. Choose your Guest List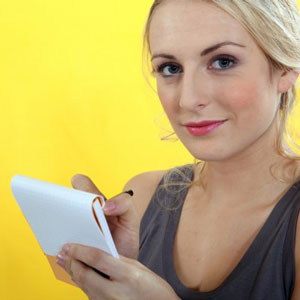 No party is complete without the guest list. Send out those invitations to your friends and friends of your friends. The more is merrier! Try and get as many people as you can fit into the party and get people meet each other. Parties are more memorable when everyone makes more connections. They will remember the party you threw as the place they first met. You are responsible for new connections being made, which is a wonderful feeling!
Small Parties
Small parties should have a comfortable atmosphere so only invite friends and allow each friend to bring one friend as well. Allowing too many people will make your party cramped and it will quickly turn into disaster. Plan your party according to the space you have and the kind of atmosphere you want to create. Just the right amount of people is the recipe for a successful party so distribute invitations wisely.
Big Parties
For big parties you want as many people as possible for a big bash. Just be careful if this is at your place, because you don't want any of your furniture or belongings be ruined in the process. If you are throwing a big party, consider a public venue that everyone knows about. It's not worth it if hundreds of dollars of expensive things in your house are damaged during your party. In case you have a big party, expect things to get out of control. If that's what you want, then more power to you!
3. Advertise
Whatever your means of communication, make sure word gets out about your party and that everyone who's anyone will show up. Make it an event that will spark up excitement in your community. The answer to how to throw a party is making sure you talk it up and hype its importance. You want a party that will attract everyone in your neighborhood to take part in. This is the way to become better connected with your community.
Take Advantage of Social Media
The best and easiest place to advertise your own party is the internet. Use social media to tell all your friends and tell them to share too! The word of mouth will be in effect and if you made an attractive campaign, you might attract a whole lot of attention even for a small event. You will be surprised by the power of these social media sites. Give them a try!
4. Decide a Theme
Nothing tacky, nothing raunchy. Make it a theme that everyone can enjoy. The dress code is optional. Exclusive parties that discriminate people from entering are lame. Make sure to make your party as enjoyable as possible for your patrons. You are the party-thrower, so make it the best party any of them have ever had by choosing a cool party theme.
Dress Code
If you decide to go for a dress code, make it relevant to the theme and go with a popular pop culture reference for maximum excitement. You can make it a serious or silly party theme, but remember that if you make it too unique, the dress code might be unreasonable for most guests. Try to cater to your guests' needs the best you can.
5. Figure Out the Party Snacks
The key to any great party are good appetizers and beverages. In order for your guests to get the most out of their experience, you want to stock up on fresh foods and cold drinks that will make them coming back for more. There are many delicious and affordable options if you are on a party budget. Pre-prepared food is always good and leaves you with less work to do. Preparing for a party will get you busy enough as it is!
Take Advantage of Extreme Flavors
You don't have to spend a lot on your snacks to have a good party. Just have a wide assortment of sweet, salty, sour, and spicy foods to really get people talking. A good variety of tastes works with parties because different people are in the mood for different things. Make sure that your snacks and drinks clash well together and aren't just randomly put together without thought involved.
The Best Party Beverages
Fruit punch, of course, is the most famous party drink, but don't let that stop you from being more creative with your drinks. The best drinks are the ones that are refreshing to someone who has been dancing and working up a sweat at your party. Sports drinks are actually highly underrated as party drinks. Gatorade and similar drinks are excellent and cheap options.
6. Pick the Right Music
You want to set the right mood at your party and in order to do that you choose the appropriate music. Music is key to how to throw a party. Party music is often people's most liked music. So keep up with the latest music trends and what the youth of today are listening to. By having variety, you are catering to many different people's tastes.
Get the Best Equipment
You want to find adequate speakers to get the party bumping. Get a model with extra bass and turn it up to a reasonable volume. Be careful not to attract the attention of your cranky older neighbors. You don't want the cops shutting down the fun on this special night.
Hire a DJ
If you're a high roller, invest in a disc jockey for the night to decide your playlist for you. DJ's have a reputation of making a party extra exclusive and extravagant. If someone hears that you hired a DJ for your party, they will want to come for sure! If you are going to splurge on a DJ, find the best one in town. Don't be cheap with your parties, they are your own investment so make it the best you can.
7. Time for Decorations!
Make your party a spiffy gathering of many colors and fancy decorations. Give the party a little life to it by playing up the theme of your party. Your theme should match the colors of your decoration. This will give your party a unique atmosphere and will be more memorable for your party guests. If the party turns out to be a failure, well, at least you went out in style with your sense of style.