Breakfast ideas
Have you ever wondered what happy people eat in the morning for breakfast? One thing is for sure, it's yummy.
In case you would like to have a healthy lifestyle, you should start by making sure you have breakfast every morning. The possibilities for yummy breakfast ideas are endless. Although you might think that having breakfast is about eating the same cereal each morning, there is a lot more to it. You have the possibility to get creative with it. There are numerous fun breakfast ideas that would make it easier to start your day and they will also fill you with energy that will keep you running throughout the day. The only rule is not to skip on breakfast.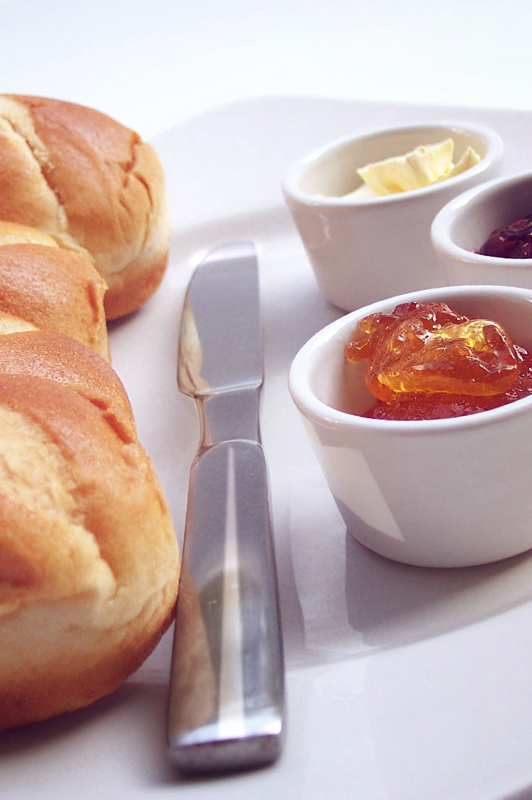 Things to eat in the morning
1. Toast with avocado and egg
2. Scrambled eggs
3. Breakfast burritos
4. Muffins
5. Smoothies
6. Leftovers
7. Oatmeal
8. Cookies
9. Cheese and fruit
10. Shakes
11. Sweet potatoes
12. Croissants
13. Banana bites
14. Trail mix
Easy on the Go Breakfast Ideas so You Will Not Skip Your Breakfast in the Morning Ever Again No Matter How Late You Are
So, which are the breakfast ideas that seem to be the most appealing to you? What is it that you would like to eat in the morning? See why happy people are so smiley after eating breakfast.
1. Toast, avocado and egg
In case you are looking for quick and easy breakfast ideas, you should give this one a shot. You just need two slices of whole-grain bread. Clean and mash up an avocado and spread it on the toast. Add some salt and pepper to make the taste richer. Prepare two sunny-sides up eggs and top the toasts with them. If you are really on the run and you don't have time to eat, make a sandwich of the bread and eat it while commuting to work. Being in a rush isn't a good enough excuse not to have breakfast. Just think about what your mom would say.
2. Veggies and zapped scrambled eggs
Again, if you are in a rush and you are looking for good breakfast ideas, you should know that it is possible to make scrambled eggs in the microwave. All you have to do is to beat two eggs, add them to a microwave-safe container and add some of your favorite vegetables (such as spinach leaves and cherry tomatoes). Top it with some sprinkled cheese. Heat the mixture for 30 seconds, stir it and then put it in the microwave for another 30 seconds. You could have it for breakfast or put the lid on and take it with you to work.
3. Burrito for breakfast
Let's face it: who doesn't like to have burrito for breakfast. The good thing about this one of the unique breakfast ideas is that it is easier to prepare than you would have thought. All you have to do is to scramble to egg whites, add 2 tablespoons of salsa, ? cup of black beans, and some shredded cheese. In the end wrap the mixture in a whole-wheat tortilla. Just wrap some foil around it and you are good to go. You can store this meal in the fridge. The proteins from the beans and the eggs will keep you feel full longer.
4. Muffins for breakfast
When your mom said you had to have breakfast every morning you may have never thought about muffins. This is one of the healthy and good breakfasts if you can prepare them properly. Just prepare an oat-based muffin with some zucchini and carrots. Sweeten it with raisins and a bit of sugar. If you wish to prepare a really healthy muffin, use brown sugar instead of white sugar or some other substitute to eliminate sugar entirely. You could use a mini muffin pan to make smaller portions if you want to make sure you won't have too much to eat in the morning.
5. Have some smoothie in the morning
Most people, when they hear about smoothies, they instantly think about the sweetened drink one can find at restaurants. The good news is that there is a healthier version of it as well and it is one of the easy on the go breakfast ideas. The recipe is quite simple: you just have to mix a cup of Greek yogurt with a cup of frozen fruit (such as berries or banana). Add half a cup of liquid (such as water, milk, or coconut water). You could prepare it in the evening and let it set until the morning or you could prepare it in the morning, if you have the time.
6. Leftovers are good
While some people might think that it's not really elegant to eat leftovers, the truth is that there is nothing wrong with them. If you have some leftover roasted vegetables, potatoes or meat, you could crack an egg over them and place the dish in the microwave. Let it cook for 30-45 seconds (until the egg white is done). In order to make this one of the quick breakfast foods a little fancier, you could also add some freshly grated parmesan to it. If you do it right, you will never feel like you are eating leftovers in the morning.
7. Pumpkin oatmeal bowl
The majority of people don't think about having pumpkin in the morning. It's not that pumpkin is bad for breakfast; it's just that it's somewhat unusual. Let's not forget that pumpkins are rich in vitamins and in fiber. The recipe of this one of the healthy breakfast food ideas is quite simple. You just have to combine pumpkin, pumpkin pie spice, quick oatmeal, and some almond milk. The best thing about it is that it is easy and fast to prepare and if you like pumpkins, you will simply love this breakfast recipe.
8. Cookies for breakfast
Even though you may have thought you will never have cookies for breakfast, here is the perfect opportunity. This one of the yummy breakfasts combines bananas, protein powder, peanut butter and oats for a healthy and balanced breakfast. The best thing about this breakfast is that there is no set recipe you have to follow. You could make different batches. For instance you could have a batch with peanut butter and chocolate chips and another one with raisins and almond butter.
9. Cheese and assorted fruits
Take a block of your favorite cheese, and a sweet citric fruit to combine into one powerful breakfast for the rest of the week. Apples or grapes work especially well and provide you with the natural energy you require from your simple breakfast menu. Fruits are the perfect breakfast option because they start your metabolism and are easily digested while also leaving you feeling full for a while. The cheese is to balance out the fruit and provide that extra flavor factor. Any cheese will do fine as long as it's not processed.
10. Choco Peanut Butter and Banana Shake
Wait, is this even healthy? It sure doesn't sound like it, but you could do a lot worse for your amazing breakfast ideas. Replace your breakfast donuts with something even more delicious and better for you. This desert can actually be made into a healthy breakfast with use of greek yogurt in place of ice cream and natural peanut butter. Banana is of course not optional and mix in some cocoa powder you normally use for chocolate milk to add to the sweetness of the banana. Smoothies/shakes don't get any better than this.
11. Sweet Potatoes
Sweet potatoes or yams make excellent sweet and healthy hot breakfast ideas when combined with other toppings. Potatoes are no longer the "in" thing for dinner. Now you can prepare sweet potatoes any way you like in the morning. Sweet potato chips, baked sweet potato, mashed, or sweet potato skins are only some of the many options at your disposal. Stuff the potato with more traditional breakfast foods such as eggs, meats, and granola.
12. Croissants
No further explanation is needed here, but I will anyways. Croissants are those buttery rolls in the aesthetic shape that we all crave and wish they could be a more common breakfast food. Make your own croissants and consider using them to wrap up some scrambled eggs and bacon next time. Or if you're really bold, wrap an entire omelet with a croissant and try to resist not eating all of it in ten seconds flat.
13. Banana peanut butter bites
Breakfast never got any easier to make before banana bites were invented. Fill two slices of banana with Nutella or peanut butter and wonder when you got to become such a genius cook. Banana bites are especially useful with a group of people needing a quick morning breakfast recipe on the go. Fruit sandwiches are all the rage these days. You get your vitamins, nutrients, and your taste buds satisfied all at once.
14. Trail mix
Trail mix makes just as good of a breakfast as it does a snack. The various nuts are high in calories thus will always leave you satisfied until lunch. Trail mix of various nuts and sweets is just a good idea to have at any time where you are craving it. No household should be without trail mix in some form. Now you have realized the possibility of having it for breakfast, and breakfast will never be the same again.
Yummy breakfast ideas for lunch
In case you are looking for quick brunch ideas, there are numerous options you could think about. As a matter of fact, you could combine the different recipes to have something you really like to eat, as an incentive to do something you aren't used to, have breakfast for lunch.