Summer snacks
The main reason most of us really love summer apart from, of course, great weather, parties, swimming, and adorable summer outfits is that, in some magical way, we can lose weight almost without stressing about it. And who doesn't love that?
The answer to the question why is that the case is somewhat complex, but it mainly has to do with the fact that our metabolism works better when the temperatures are higher, not to mention that we spontaneously increase our water intake (which is, by the way, VERY important when it comes to losing weight).
However, it's always an advantage to have a refreshing, healthy snack at your arm's reach, and sometimes ice cream simply doesn't work.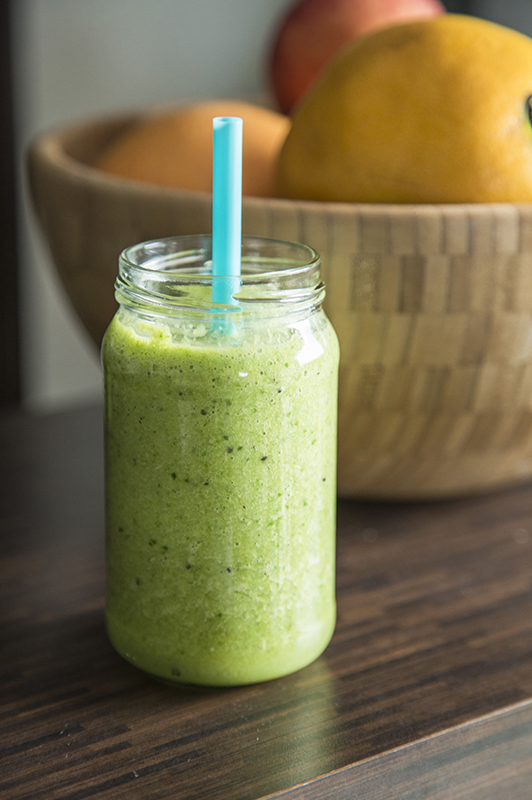 Summer snack ideas
1. Cucumbers
2. Tomatoes
3. Avocado toast
4. Salsa
5. Trail mix
6. Salad skewers
7. Salami sticks
8. Sushi rolls
9. Breakfast bananas
10. Grapes
11. Strawberries
12. Bananas and peanut butter
13. Smoothies
14. Pineapple wrapped in prosciutto
It Is Time to Indulge in the Summerish Sweetness: New Ideas for Healthy Summer Snacks You Can Enjoy Anytime You Want Without Having to Think About Calorie Count
What works best when it's too hot for you to eat or even move? Summer snacks are something that should serve you both as a refreshment and as a means of getting energized. Not to mention that we should pay special attention to the sugar intake.
1. Everything cucumber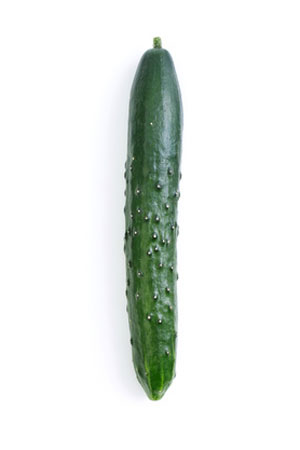 An awesome thing about cucumber is that, even though we eat it, it's still 96 percent water! Precisely that is why it is such an awesome ingredient of healthy summer snacks. I personally can eat it even plain and enjoy every bite of it. But if that's not the case with you, I have a perfect recipe which is, to be honest, one of the easiest summer snacks recipes I've ever seen. Chop up a cucumber (or more, if you will), add some salt, add chopped dill, put everything into a food container, close it, shake it, and leave it in the fridge for a couple of hours. The pleasure is granted!
2. While we are in the salad district: Tomatoes!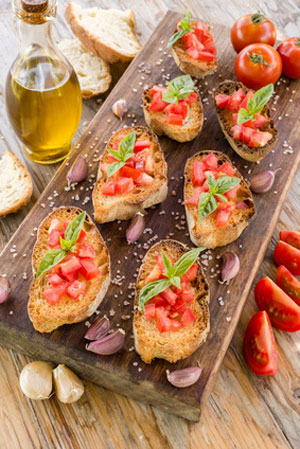 Tomatoes are also mostly made out of water, but those five percent of it that are not water make it indeed super tasty! Makes you wonder how do they even do it! But which healthy summer snack recipes are there that you can easily prepare? Well, if you are a girl on the move and don't have much time, you can simply dice a tomato or two, add some low fat cheese and some olive oil and there you have it: So easy and so refreshing. And if you need something to keep you energized even longer, try adding toasted bread and some hummus to your healthy snacking story. You can be sure your stomach will be full until lunch.
3. You won't be able to resist: Avocado toast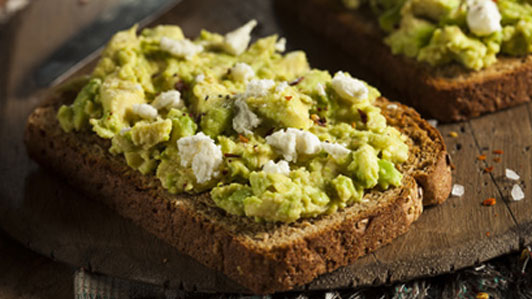 Summer is avocado season; and good thing too! Avocados a day keep the doctor away, literally. I enjoy at least one whole avocado every day and find any excuse to add them into my meals I can. Try spreading some avocado on toast and top it off with your favorite cheese for a quick summertime appetizers that will always leave you coming back for more.
4. Something healthy and homemade: Tomato salsa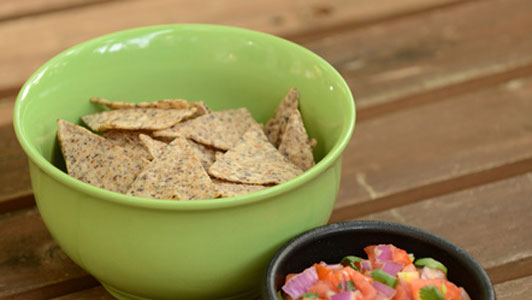 Otherwise known as pico de gallo. The ingredients are a healthy and icy cold blend of onions, bright red tomatoes, and cilantro for an appetizing and visually appealing addition to almost any meal. The salsa is a mild flavor, never spicy and makes a great addition to Mexican food especially. Sometimes I just eat it by itself for a quick and refreshing snack on a warm summer day.
5. Snackiest of the Snacks: Campfire trail mix
Feel like a kid again and enjoy the flavorful mix of pretzels, nuts, and s'mores like the good ol' campfire days in the girl scouts. The mix of salty and sweet tastes will leave you reminiscing about old times. Not necessarily a summer snack that will cool you off but rather something to enjoy with a tall glass of lemonade. The marshmallows and chocolate go really well with pretzels and almonds, especially.
6. Colorful display of deliciousness: Greek salad skewers
Never before have we gotten so much reward out of so little effort. Cucumber, feta cheese, greek olive, and tomato all impaled on a toothpick for your dining pleasure. They are fun to make, fun to eat, and fun to look at. On top of that, the flavors hitting your taste buds at the same time is exquisite to say the least. Truly an easy to make appetizers for summer.
7. Old-time favorite: Salami sticks
Combine the strange combination of salami, provolone cheese, and carrots for a surprising snack that will make you an addict immediately. The texture and taste of these three ingredients is not popular but very underrated as a summer party snack. Stick these on a toothpick for a simple summer snack that is also very easy on your wallet.
8. Make this summer innovative: Raw zucchini sushi rolls
Vegetarians unite! Take a thin slice of zucchini, add your favorite vegetables coated with a little mayo and sprinkled with cheese for a light and flavorful snack that will make you surprised there is no meat. It is such a quick and filling meal and easier to make than you think.
9. A new take on bright summer mornings: Breakfast bananas
Throw away those high-calorie breakfast burritos and start this summer off right with some breakfast banana pops. All you do is cover your banana with a light shade of chocolate or yogurt and roll it around in some granola and blueberries for a delightful parfait. Make sure to freeze the banana beforehand for the right texture and don't skimp on the granola flakes. If only cooking were always this easy.
10. Tiny bites of frozen pleasure: Grapes
Sometimes sweet, sometimes a bit sour, but always incredibly tasty. Grapes make a perfect summer snack: When they are frozen. Yes, you heard us!
Just wash them, dry them a bit using a paper towel and put them in the freezer. After a couple of hours you will get a tasty treat that is both refreshing and has a low calorie count.
11. More frozen stuff: Strawberries
Is there a pleasure greater than ice cream? Apparently there is, and we've discovered it when we discovered this amazing recipe.
Hint: If you've been scrolling through Pinterest lately, you've probably already seen it. Dip strawberries into Greek yoghurt before freezing them. Sprinkle some chocolate over yoghurt for the extra mouth-watering experience. It even sounds awesome, right?
12. What else can we freeze?
Bananas, of course. Bananas make an awesome snack anytime, but this time we've found a way to an incredibly tasty and refreshing summer snack which can, at the same time, keep you full in case there's a busy day ahead of you.
Slice the banana, apply organic peanut butter on one side, make tiny sandwiches from the slices, and dip them in chocolate before putting them in the freezer. It's the perfect for those of you who have a sweet tooth but still want to stay refreshed and in shape.
13. When was the last time you had a sip?
Smoothies are not just great summer snacks: As all of us know they are good to go any time of the year. But what makes us list them right here are precisely all the good things that make a smoothie.
We can drink it - And that is simply perfect as all of us know how hard it can be to keep hydrated on those scorching hot months, especially if we are busy and constantly on the move.
We can add all the ice - It's hardly a summer snack if nothing icy is involved. And we know how adding ice to the blender makes it both crunchy and refreshing at the same time.
All the vitamins! - Smoothies are probably one of the tastiest ways to get all the vitamins we need into our body. And it sure is fun to make.
All the taste! - Do you like the strawberry sweetness? Would you like to indulge in slurping the pleasures of peaches mixed with some vanilla? Or would you rather go for something savory and tomato-like? It's so easy to get the perfect summer snack when you opt for a smoothie (and do an occasional grocery shopping).
14. So simple, yet so unexpected
Even gourmands among you can have their share of refreshment this summer. Have you ever tried mixing a kind of meat with fruit and getting something amazing (and we are not talking about Chinese cuisine this time)?
We accidently came across a recipe that involves pineapples and prosciutto, and we simply had to try it: And we fell in love with it. Once you know your way around a pineapple, this recipe becomes super easy to make, and it sure can leave your taste buds satisfied with an amazingly low calorie count.
And that's what all of us are striving for, right? As you can see, it gets pretty basic at some point: But it is at the same time versatile enough to satisfy anyone's taste. You need to have lots of fruit at your disposal, be ready for a bit of dicing, freezing, or at least have some ice at your disposal. Quite simple, don't you think?
More snacks: something to snack on when you're hungry late at night but don't want to gain weight
Yogurt
7 Healthy Midnight Snacks That You Can Eat Worry-Free Without Getting Fat
Summer snacks are okay... But what do you do when you want to eat something late at night? Not eating aside, you may want to try out these okay-to-eat things for midnight snack time.