Health and Wellness Retreats for You to Try
The world of health and fitness has moved beyond simple spas and now everybody is talking about going to a wellness retreat. These retreats offer the guests the medical attention that they need while giving them ample time to spend by the pool, sunbathing.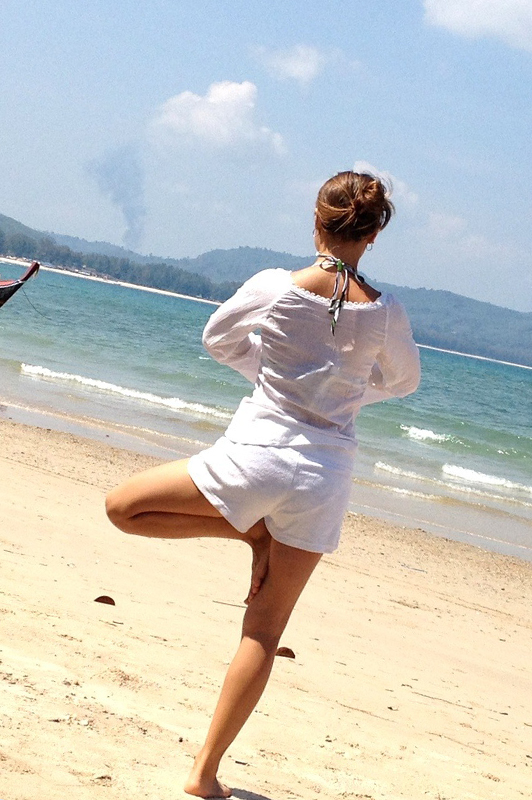 All this is accompanied by healthy food prepared by the best chefs in the world. If this isn't heaven on earth, then what is? There are numerous amazing retreats all over the world so regardless of your location, chances are you won't even have to travel far to find the best retreats.
Wellness Retreats for Women That Will Leave You Fresh and Revitalized after Spending Only a Few Days at their Facilities
So, which are the health and wellness retreats that you simply must visit before you diet Which one would you visit first?
1. Lake Austin Spa Resort in Austin, Texas
Spa up
Just as the name suggests, this one of the best wellness retreats is located by the Austin Lake, on 19 acres of land. The offered facilities are cozy and stylish and the guests can choose from classes for yoga, meditation, and fitness. Water sports are very popular in the area, so you might want to give hydro-biking or kayaking a shot during your stay. Although there are numerous spa treatments to choose from, the majority of the guests visit the resort because of its exquisite cuisine. The chef is known to only use locally grown organic food, which is more than healthy.
2. Canyon Ranch Health Resort in Tucson, Arizona
Get in touch with nature
This one of the wellness retreats for women is located in the desert area and for a long time it has been a popular destination for celebrities and wealthy executives. Although there are numerous benefits offered, most people visit the "ranch" because of the weight loss programs and "life enhancement" programs. The guests can choose from different fitness classes, seek spiritual guidance from the on-site clairvoyant and astrologer, or attend lectures of well-being. If your goal is to get in touch with nature, this resort is a good place to start. It offers an outdoors skills program that teaches wilderness strategies and survival techniques.
3. La Quinta Resort & Club in La Quinta, California
Fun for everyone
If you happen to be into special spa treatments, this one of the wellness retreat centers will offer you everything you could think about. Just think about massages with sacred stones, body polish using Napa valley grape seeds, and rose quartz facials. During your stay you could also practice some tennis or golf and get some exercise in one of the on-site pools. If you happen to be travelling with children, you should know that they could have some fun in the children's spa as well. Take a tour and just pick a room you like.
4. Red Mountain Spa in St. George, Utah
In case you are worried about leaving someone behind
In case you love nature and you would like to rejuvenate your mind while getting in shape, this is the right place for you. This health and wellness retreat has numerous outdoor destinations included in its packages. Make sure you take a trip to Snow Canyon State Park, Bryce Canyon National Park, and Zion National Park during your stay. There are numerous treatments for you to enjoy and you will be pampered with healthy and wholesome meals. If you happen to have pets, it is good to know that this is a pet-friendly resort, so you won't have to leave your four-legged friend behind.
5. The Greenbrier in White Sulfur Springs, West Virginia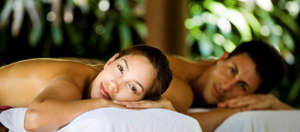 Golf, anyone?
When thinking about health wellness retreats, West Virginia might not be the first place that pops into your mind. However, this luxurious retreat will fulfill all your expectations not only by the beauty of its surroundings but also by the high quality services that it offers. You can enjoy a game of golf, have some fun at the resort's casino, try the five-star mineral spa, and spend some time in the great outdoors. You can choose from indoor activities like bunker tours, shopping, culinary demonstrations, and laser tag and outdoor activities, such as off-road Jeeping, whitewater rafting, and carriage rides. The resort is a popular destination for corporate events and weddings.
6. Ihilani Resort and Spa in Oahu, Hawaii
360° ocean view
There are numerous health retreats in Oahu, but if you are looking for a more special one, this is the one to think about. The retreat comes with an aquatic themed spa located in the separate building from the retreat. On site you will also find tennis courts and a pool. The white sand lagoon where it is located only makes the retreat more elegant. The majority of the rooms come with an ocean view and they all have marble bathroom fixtures. At the spa you can benefit from facials, massages, and a wide range of body treatments, such as detoxifying wraps and light therapy.
7. Peaks Resort & Spa in Telluride, Colorado
On the rocks
The majority of the spiritual retreats seem to be located by the sea or by a lake, but if you are a mountain-person, the time spent at this resort will never be forgotten. It is located in the Rocky Mountains and it offers natural beauty, adventure, and relaxation all in the same time. The most common outdoor activities include hiking, biking, skiing, fishing, rock climbing, and golfing. Once you get tired of your activities, you can head it back to the resort where the amenities include one of the largest spas of the state, a salon, an indoor water slide, a two-level fitness center, ski-in possibilities, and tennis courts. Children and pets are welcome at the resort, so you could make this a real family trip and you can be sure that nobody will be bored during your stay.
Naturally there are numerous other affordable wellness retreats that you could be thinking about. As a matter of fact, you could leave the country and look for retreats on other continents, such as Europe. You will find similar high quality services and each resort has a specific offer. For instance, you could go to a detox retreat and rid yourself of all the toxins you have accumulated over time.