Things to do today
What are you going to do today?
If today is the day when you have a lot of free time, it's perfect time to enjoy the simple things and have fun. Today is the perfect day to be happy and do all the things you want, but usually don't have enough time. Don't let yourself be bored when there are so many things that you can do and make today a great day.
It's important to have a plan. Although the best things happen spontaneously, it's good to plan your free day in advance, but if you haven't done that, here are some suggestions what to do today to make your day.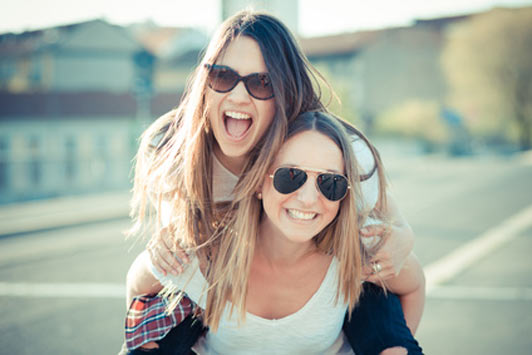 What to do today? interesting things you can do and have fun today no matter where you live
Start your day slowly, with a cup of coffee and your favorite magazine.
It's important to start the day slowly without any pressure and without thinking about what you have to do from the moment you open your eyes. You don't have to be in hurry today, so take the time to really enjoy morning. The pace of life we are leading doesn't really allow us that very often. Whether it's school, faculty or work, we wake up with problems and stress. Make a cup of coffee, and have a squeezed orange juice, turn some music on, enjoy reading the news or your favorite magazine and free your mind of all worries. A good start is essential for having a good day and it will set you in a better mood that will follow you throughout the day.
1. Read a good book
There never was a better time to read than today There's always a book you wanted to read, but you never really managed to find time. Today's the perfect time. Lean back in your armchair and enjoy. If you're not sure what to read we have some suggestions.
If you like adventure read Life of Pi-a gripping, page turner about a ship-wrecked boy who spends nearly a year on a life boat with a Bengal tiger. If you like classics try Great Gatsby-a story set in roaring 20s, during prohibition that follows Jay Gatsby in his pursuit of American dream.
If you like mystery with gothic elements try Shadow of the Wind, story filled with suspense that you won't be able to put down.
If you are hopeless romantic, read Wuthering Heights, a story of timeless love which is greater than life that will make love the antagonist.
2. See your friends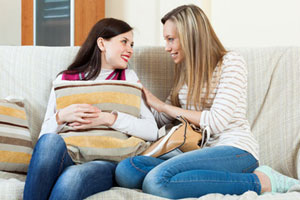 Call your friends and go for a walk? Everything is more fun with your friends, don't you think? If you've been busy recently, it's good to catch up with your friends and see what's new in their lives. People we spend time with have an immense effect on us, so surround yourself with positive people and enjoy the day together.
"True friends are always together in spirit." - L.M. Montgomery, Anne of Green Gables
Don't take your friends for granted because it's not guaranteed they will be around forever. Friends come and go like the wind. You may not know this until it's already too late. After college it becomes difficult for most people to find new friends because the gap between common interests starts to widen. You have to find your group of friends early and stick to them as long as you can because you'll never know when the next new friend will come along. Of course, that shouldn't stop you from meeting new people whenever you can. Point being, don't let your relationships die out. Make sure they are tended to like plants, neglect them and they will wither. There will always be something to do today with a friend.
3. Go see a movie
You'll be happy you did watch a movie today
It's easier to stay at home and watch a movie but going to cinema is more fun. We somehow neglected the habit of going to a cinema and we rather choose not to go out to see a movie. However, the whole experience of watching a movie in the cinema is much better and you get to hang out with your friends or your boyfriend. So get ready, choose a movie or just buy tickets randomly and be surprised.
These days it helps to see the cinema as a rare treat, otherwise your wallet will not thank you later. It helps to plan your movie trip beforehand to make sure you catch the movie on time, and perhaps a few trailers if that's your thing. Being the first one in the audience and watching trailers was never really my thing, but to each her own. Just make sure to order popcorn with reduced butter and sodium if you can. That popcorn in the theatres is just lethal these days.
4. Get some exercise
Make time for fitness
If you've been wanting to get in shape but never found the right moment to make more time for yourself to exercise, now is your chance.
Any successful day involving exercise will remove all negative energy not to mention help you get in better shape. Rollerblading is a good way to have fun outdoors; and Swimming could help you relax and shut down from the world. Exercising will activate all your muscles and you'll feel great after it. Anything that'll make you sweat is a worthwhile way to spend your time.
Short intense intervals are the key to getting in shape and feeling great
You have to feel the pain before you feel any relief. That's why short intense intervals of exercise are ideal for getting in shape and feeling great. Just a few minutes of physical activity in the morning will get your mind in motion and you will be able to think more clearly. I've noticed that exercise, whether done for a short or long time, can make you less tired throughout the day when done regularly.
5. Organize your closet
Clean that closet
If you are like most girls, you probably have a lot of things in your closet that you don't wear. If you have a lot free time, you can invest it in organizing your closet, because organized closed will save you a lot of time when getting ready in the mornings. So, take out all the things you haven't worn in a year and give them to somebody. Arrange the clothes neatly and make them visible so? you can easily spot the thing you really want to wear.
That closet of yours is probably pretty dirty too. Don't forget to dust and wash the insides so that your clothes don't become your worst allergic nightmare. Closets are something we all neglect but it's important to upkeep the parts of our rooms that we use the most. Otherwise they will decay and it will affect our daily lives if we can never seem to find time to get around to it. Cleaning and organizing is always an option for thing to do today.
6. Learn something new
Skill up
We learn throughout our whole life. Spending your free time on learning something new is probably the best way to spend your free time. This also involves hobbies, which are great way to feel satisfied and useful. Investing your energy in something that interests you can be very rewarding. It will keep you busy and prevent you from feeling gloomy. Whether it's yoga, painting, learning a new language or to play an instrument, dedicate yourself to it completely. There are some things you can learn in one day. For example, if you're into cooking, you can learn to prepare something new. Whether it's a dessert or main course, the good thing is that you have a lot of free time so you don't have to hurry and you can concentrate on every single part of it. And if the cooking gives good results, invite your family or friends to try your new dish. Moreover, you can find all kind of tutorials online. So choose something you're interested in and have fun learning.
When you stop learning, you stop living. So take a step back sometimes to enjoy the process. It's not about the destination, but rather the journey. Anything in life worth achieving takes work and discipline that most people just don't have. By mastering one particular skillset, you are improving your chances for success in life. And by pursuing and becoming good at your passions, you are a person of true worth that others will aspire to be. Create your legacy and reach for the stars. You need to go get what you want, it's not going to just come to you.
7. Treat yourself with something
All girls enjoy going shopping; the important thing is to have measure. You can treat yourself with a small thing now and then, especially if you deserved it after a long day.
But make sure you have earned it. Too often we either do too little for ourselves or we spoil ourselves unnecessarily. The key is to find the right balance. You will know when the time to celebrate and splurge is. Just be patient until then, or you will quickly lose all of your spending money.
8. Spend evening with your significant other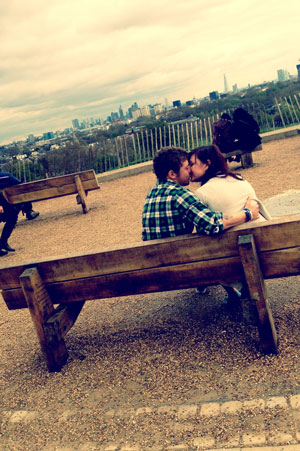 Revive the feeling from the beginning of your relationship and go on a date.
No idea where to go or what to do? Here are some last minute date ideas to help you get started going on a date going out with him on a date.
Although he is used to seeing you with no makeup, wearing a baggy t-shirt, dress up and get ready as it was your first date. Do anything you like together: go out for dinner to a concert; or just for a walk and just enjoy time together.
Looking for more things to do today?
There are many universal ways to use your free time, so there's no excuse for being bored. Instead of sitting at home, watching TV and doing nothing, go out, step out of your comfort zone and do anything you want. Don't allow yourself to waste time, plan your day carefully and do things that you enjoy and that make you happy. Surround yourself with people you care about, enjoy the nice weather and don't let anything affect your mood.