18 That Will Make Men Cry As Well As All Girls
People have many different reasons to be looking for breakup songs or for songs that make people cry. Regardless of the reason you might have, for sure you will find numerous pieces that will make you sob in a dark room. Although some people think that this is not healthy, the truth is that sometimes it feels good to let it all out so that you will be able to start with fresh forces.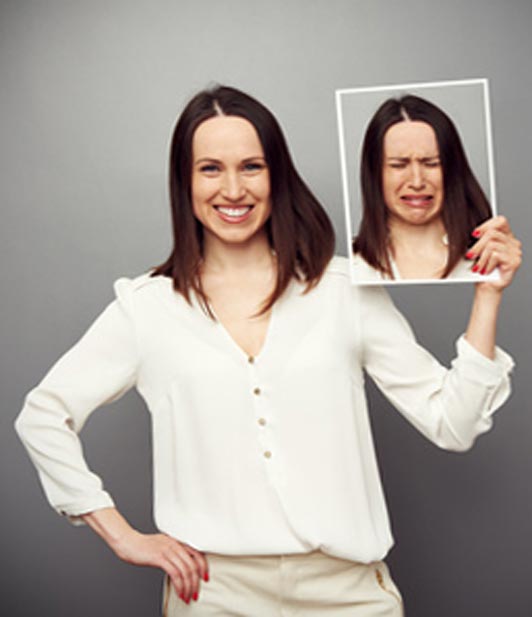 This is not a sign of weakness; this is a sign showing that you know what you need and how to reach it. Just grab your MP3 player and let it roll.
18 Songs to Listen to If You Want to Cry or Songs Never to Think About to Make Sure That You Won't Cry
Hold your tears; here is a list of songs that will make you cry:
Jeff Buckley – Hallelujah
If you never heard this one of the songs to make you cry, you don't know what you've been missing. Originally the song has been written by Leonard Cohen with an incredibly emotional spin to it; this is one of those songs that really have force.
Big Star – Holocaust
In case you are looking for things that make people cry, you have come to the right place. This song talks about the emptiness of people, drawing a parallel with the Holocaust. Although it is a really controversial song, it is worth to listen to it.
Johnny Cash – Hurt
The people who are interested in what makes people cry out to know that it is seeing as someone's life fades away. This is one of the last songs that Johnny Cash ever performed and it was filmed in his own home, showing bits and pieces of his glory days.
The Smiths – I Know It's Over
If you know it's over too, this is the song for you. It's not only about the lyrics, but also the way the singer manages to actually feel the pain of being apart from your loved one. Make sure you listen to this one of the sad break up songs.
Amy Whinehouse – Back to Black
The singer herself had a very sad story but besides this, this is one of the saddest songs you will ever hear about the end of a relationship. You will be able to understand those emotions even if you didn't break up.
Lou Reed – The Kids
In case you have a boyfriend, this song will make him cry as well, even if it is all about a mother whose children have been taken from her. According to an urban legend, the artist recorded this song when the mother of his children died in a car accident.
Julee Cruise – Questions in a World of Blue
There are a lot of answers to the questions how to make people cry and one of the answers is to have them watch the movie "Fire Walk with Me". The song appears in this movie and if you ever see it, you will never be able to forget it.
Fela Kuti – Coffin for Head of State
The majority of people don't really understand what this song is all about. The artist is talking about the Nigerian government because he believes that the government is to blame for his mother's death. If you are looking for a truly moving song, this is the one to go for.
Cat Power – Good Woman
The band has several songs that the world doesn't really understand, but if you're looking for songs that make you cry, for sure you will appreciate the serene violin play and the ghostly vocals of the song. This is a song that you will really have to listen to.
Gowns – Cherrylee
Some might consider this song weird, but when looking for music that will make you cry, you can't go wrong with this one. It is about a town that nobody knows or cares about and also about life. A lot of people will find themselves in this kind of music.
Anthony and the Johnsons – Hope There's Someone
In case you're looking for country songs that make you cry, this might not be what you've been looking for. The song's about life, it's joys, celebrations, it's peak and in the end, about the pain that comes with it. This song is for life.
Frank Ocean – Bad Religion
Numerous people believe the main topic of this song to be love. However, if you think of it, it could just as easily be about religion, a religion that the artist has been brought up in and that now he rejects, saying "I could never make him love me".
Nick Drake – Saturday Sun
While a lot of people are looking for sad country songs that make you cry, others are interested in other genres. This song is about an entity that seems to appear for a moment but fades again in the Saturday sun, making it perfect for autumn afternoons.
Bruce Springsteen – The River
If you feel like your life is nothing like you imagined it while you were young, this is the song for you. If you wish to fully understand it, you should listen to the extended version that begins with a monologue. If that doesn't make you cry, nothing will.
Leonard Cohen – Alexandra Leaving
This is a song that has to make it to the list of sad love songs that make you cry. It is about the end of a relationship, but it offers an interesting prospect that can be given only by a person who has been down this road before.
Bonnie Prince Billy – I See a Darkness
The interesting thing about this song is that it addresses two topics that are seldom exposed in music: male friendship and depression. Johnny Cash also has a cover of this song that is worth to listen to because it's just as moving.
Ben Folds Five – Brick
In case you are in a relationship which seems to be falling apart and you don't know what to do because it's not your fault, this is your song. Although it won't offer a solution, you could also watch some music videos that will make you cry.
Susana and the Magical Orchestra — Believer
This is one of the songs that could have many different interpretations. It could be about a relationship which is about to end because of the partners' different believes or simply because the narrator stopped believing in the future of the relationship.