At Home Exercises help you tone your body around the house. Just when you were wondering What exercise to do at home?, this exercise list to tone body gets your mind out of the gutter and on to more important matters such how you are going to reshape your butt, eliminate flabby arms, and even fix bowlegs while exercising at home.
Quick Home Exercise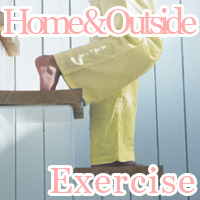 Lose weight toning your body without stepping outside the house with at home exercises. Going to the gym a drag? That's okay! There are tons of exercises you can do at home around the house and even on the go taking fitness wherever you want to take it.
WORKOUTS AT HOME
Turn your house inside out doing stair climbing to tone your butt and the rest of your lower body. Pull out a chair and start taking a stand against unwanted armpit fat.
Choose to improve circulation in your body taking on lower body bathing helping your body detox more effectively. Tone you upper arms while riding on the train.
Dumbbell Exercise to Tone Your Arms for Losing Arm Flab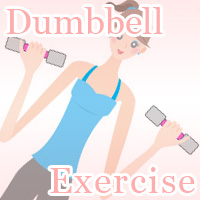 One exercise to do at home is dumbbell exercise. Light dumbells used for toning arms are cheap and easily stored away when not being used. Even if you don't have a pair of dumbells, don't let that stop you from exercising at home, make your own dumbbell set recycling water bottles.
Lose unwanted arm fat getting more tone arms so you can look better in a tank top. Summer is almost here! Don't miss your chance to get the beach body you show off flawlessly.
All it takes is picking up a set of 2-3 pound light dumbells and starting up with dumbbell exercise right away. Combine movements to slim down your waist with squats to get a butt lifting effect while you tone your arms.
Chair Exercise to Tone Your Upper Arms Working Your Triceps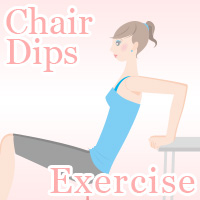 No home exercise routine should be without chair exercise using the furniture around your house to tone hard to reach areas of your upper arms starting off with you triceps. Get the dips you need to reduce arm flab.
HOW TO EXERCISE AT HOME
As long as you got the right form, chair dips are easy exercises to do at home without having to hit the gym. All it takes for getting set up is a chair and of course you. The rest is explained in easy to follow illustration to help you get your home exercise started right away step by step.
Chair exercise intensity is easily adjustable by the placement of your feet. This allows you to move on to higher intensity workout without having to change the type of exercise you do to tone your arms at home.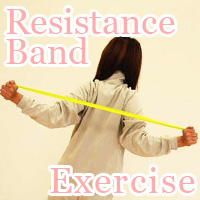 Resistance Band Training is another exercise to do at home. Given you have the right equipment, resistance bands, resistance training help you tone arms without having to worry about putting on unwanted muscle.
Training your arms using resistance bands similar to dumbbell exercise is advantageous when trying to exercise at home. Unlike home gym equipment that takes up too much space, you can easily store them away after completing your arm toning workout.
Tension built into resistance bands helps you burn fat while training hard to reach areas of your body such as your upper arms. Leave no stone unturned when you get rid of flabby arms and fat buildup around your waist.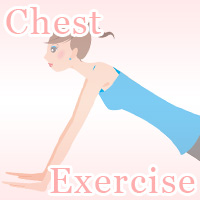 Who would have thought that it would be possible to increase boost your breast with chest exercise at home. No home exercise routine to tone body around the house is complete without chest exercise giving you the total package.
Building a strong chest is said to help keep your breast from dropping while you lose weight. This help defeat the problem of your weight loss routine negatively affecting the shape off your chest.
When it comes to losing weight without losing your chest, regular exercise such as pushups for women helping your train your chest muscles solid there is no better way to ensure continued success in diet and exercise.
Curvy Dancing for Women to Tone down Your Womanly Figure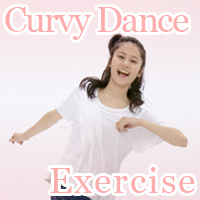 Curvy dancing is a popular at home exercise program in Japan featuring hip hop moves designed to help you tone your body giving your more beautiful breast, shapely hips, and a smaller waist. You may even be able to lose 100 pounds like momo-chan.
Figurerobics to Get Your Body Back After Becoming a Mom
If there ever was a way to exercise at home, curvy dancing earns a spot in this exercise list for exercising at home. When you are wondering what exercises to do around the house, don't forget about curvy dancing.
In addition to helping you shave inches off your waist, it is said to be even good for slimming down your face.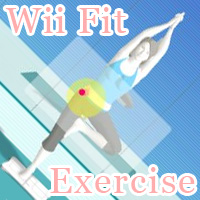 Wii Fit exercise may seem like fun and games but what you find out is that it's a real workout! Said to be great for toning your body, Wii Fit helps you get your cardio on helping you burn fat and guiding your body in form while you do strength training. Another option you may see fit is singing karaoke to burn calories helping you lose weight.
AB EXERCISES AT HOME
Tone Your Abs Getting a Flatter Stomach Singing At Karaoke
Exercise and fun for everyone playing Wii Fit to get in shape without leaving your living room, is one exercise to do at home that you should be without.
If you don't already own a Wii that you can use to play Wii Fit then you may want to consider a less costly alternative.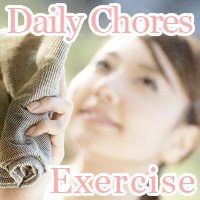 Doing chores around the house is one exercise to do at home. It's the one stone hits two birds solution to losing weight that doesn't take away from the work that needs to get done around the case. You would be amazed how many calories you can burn in a day cleaning.
Turning doing house work into the extra push you need to tone down your body promoting weight loss you can see converting household chores to calories you can take to the bank for weight loss.
Whether you are your hubby are washing the car, mopping the floor, or vacuuming around the house, someone is burning calories getting things done while exercising at home.
Hip adductor training is not only a great leg exercise at home but is said to help in the prevention and treatment of unwanted leg deformations such as bowed legs and knock knees. By doing simple floor exercise you can tone your legs adding stability to your womanly figure.
LEG EXERCISES AT HOME
Adductor training is simple to do and can be done without the aid of special equipment making toning your legs and preventing bow legs affordable and easy.
Better yet, there are only 3 training exercises you need to do for bow leg prevention. Combined with other exercises to do at home, your fitness needs are contains without ever having to leave the comfort of your living room.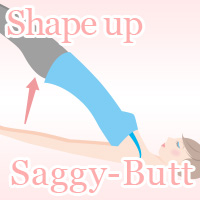 When it comes to toning your body one area that seems untouchable at time is the area around your butt. When your butt starts to sag going to the gym to lift it back up is not an option you want to take. That is why butt exercise at home can help you kick that saggy but back into shape.
Training your glutes is the key to lifting a saggy butt. As long as you got the moves needed to effectively target your glutes lifting that saggy but is no long something you have to worry about.
Doing shoulder bridges and long lunges will keep your butt from sagging reshaping your figure for keeps.