Let Him Feel Spoilt Sometimes: Cute Love Sayings for Him
Is there any better way to show your affection for your significant other than through a written word? There is a whole history of love correspondence. Just a few decades ago it was very common for people in love to communicate through letters. It gave them more time to get to know each other, to make them more interested in one another. If we come to think, this custom persisted even today, only the means of transmitting words have changed.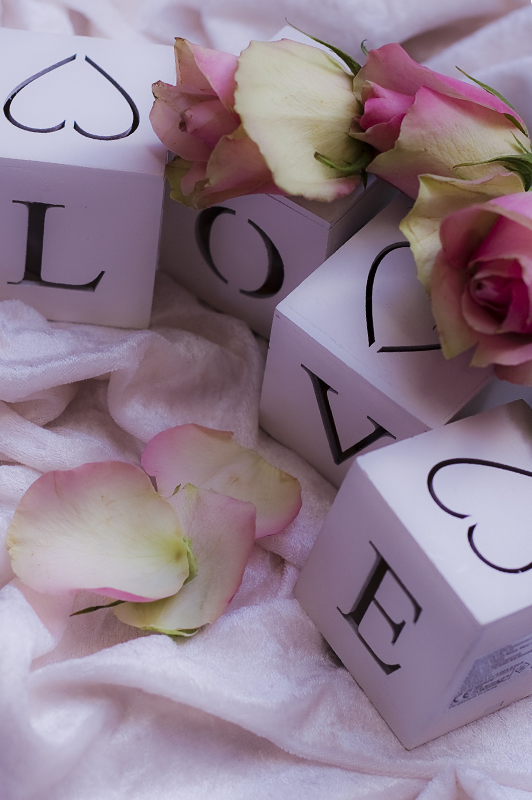 The digital era gave us a cell phone, laptop, tablet, you name it, and all those social networks on your disposal. Just a few clicks on your part and your special someone will know that you think about him. But when you lack the inspiration to think of something on your own, the best thing is to borrow from someone else. To give you a hand, we have prepared cute love saying for you divided into 4 groups.
Quick Cute Love Sayings for Him
As you know by now, love sayings especially the really-cute ones can be broken down into 4 main groups before falling away toward the not-cute-zone. Here they are!
5. Safety and Security
Let him know how appreciated his presence is by letting him know how you feel when he's around you. Don't forget to mention how safe and protected you feel when you are together. Guys love this.
Your Feeling Are Strong but You Are Too Shy to Say Them Out Loud. There Is No Need for You to Despair because We have the Solution for You in the Form Of Best Cute Sayings about Love
Laughing his heart out
To begin with: "All you need is love. But a little chocolate now and then doesn't hurt." by Charles M. Schulz, being just one of the cute funny love sayings. So, if you want to show him that except for your good looks you also have a great sense of humor, with the help of which he would never be bored. "I am weird, you are weird. Everyone in this world is weird. One day, two people come together in mutual weirdness and fall in love." by Dr. Seuss is a saying that would be a great way to give him a hint what a nice couple you two would make. Both of you are not perfect but that is the fact that makes you perfect for each other.
"It's easy to fall in love. The hard part is finding someone to catch you." by Bertrand Russell, is one of cute love sayings that could come in handy if you want to make him see that you need somebody who is more devoted. He should not only tell you that he loves you, but he should also prove that. If this moves him into action there may still be a future for you two, but if he stays passive, it's probably best for you to move on.
Spread your love
"I love you because the entire universe conspired to help me find you." by Paulo Coelho is a nice example of cute I love you sayings. If you are certain of your feelings and you want to let him know how blessed you feel because you have found each other this is a perfect choice for you. If he feels the same he would know how to "get even" with you.
A quote by Mandy Hampton: "If a hug represented how much I loved you, I would hold you in my arms forever." is as gentle as it can be, but also a smart move if you want to kill two birds with one stone. That is to say, you will emphasize your soft side but at the same time show how protective and caring you could be. Don't forget that our boys, no matter how strong they seem, just turn into cuddling puppies when in love.
If you feel that you have grown into a better person or that this love brings the best in you, send to your significant other this cute love saying: "I love you, not only for what you are, but for what I am when I am with you." by Roy Croft. That would be a nice way to show him that you are thankful for the changes you underwent under the influence of your love.
Irresistible Questions
"What did my arms do before they held you?" by Sylvia Plath, is a simple way that encompasses everything that a person in love may feel. If a complete satisfaction with the present state makes you burst with happiness, don't be scared to go with the flow and share this positive vibe with the object of your love. This would only make your love stronger.
"Do you believe in love at first sight, or should I walk by again?" by an unknown author is a playful way to make him notice you. At the same time you will question what type of girls he likes. If he's not man enough to handle a cheeky girl like yourself, it would be better to redirect you charms to somebody more worthy.
"If nothing lasts forever, will you be my nothing?", whoever thought of this cute love saying is probably very good with making irrefutable offers. So, if you don't take no for an answer you will find this saying useful to make your dreams come true.
Philosophy
"Love is life. And if you miss love, you miss life." by Leo Buscaglia, does consist the essence of a fulfilled life. A piece of advice worth sending to everyone you care about, not to mention your significant other. It's also a nicely formulated warning that without investing in love he is not investing in life.
"Life has taught us that love does not consist in gazing at each other but in looking outward together in the same direction." by Saint-Exupery, just one of many cute sayings about love and one more proof of the literary greatness of this author. This would be a good thing to send to your long term significant other, as a reminder of the long way you two have gone through together only because you have gotten along well , and instead of just daydreaming, you've been ready to work hard to reach mutual goals.
"If you love someone, let them go. If they return to you, it was meant to be. If they don't, their love was never yours to begin with..." an example of cute love quotes by an anonymous author, would turn very useful if you feel that he is suffocating you with his fits of affection. We hope that after this message he would come to realize that you need a bit more space and that this is the only way to make your relationship successful. If this doesn't enlighten him the best thing is to run as fast as you can from this guy.
Whatever the message you want to convey is, you will certainly find something that suits you out of the cute love sayings for him that we have prepared for you. We hope that he is smart enough to get the message and make himself worthy of your emotions and time. If he doesn't respond the way you hoped, don' be discouraged because there are plenty more fish in the sea for a keeper like you.