A List of 8 Ideas for Baby Showers to Come
The main point of the best baby shower gifts is for them to help the new mother through the early stages of parenthood. The truth is that there are a lot of things a new mother needs and so you have numerous options to choose from. Just imagine what you would like to receive for your baby shower. Maybe you'd like something useful or something pampering.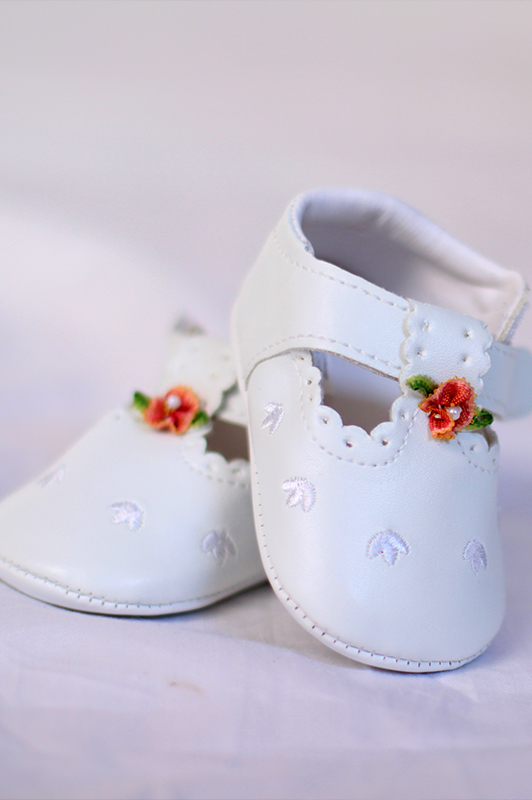 If you offer something you'd like to receive, there is no way for you to go wrong. In case you have no ideas whatsoever, we have some to your rescue and compiled a list of ideas to consider.
A List of Ideas for Baby Shower Gifts for Girls and Baby Shower Gifts for Boys for Your Gift to Be the Best of Them All
Go through our baby shower gift list and decide which idea is the most suitable for the new mom. What would she like to receive?
Make it from the heart
Although you might think that it's too sentimental, you should know that usually mothers appreciate the baby shower gift ideas that come from the heart. In case you are looking for ideas for a baby shower on a budget, you should consider the things that you could make that don't require a big investment from your part. As an example, you could crochet a blanket or hat for the little one. Booties and sweaters are also appreciated by mothers. By offering such items you can make sure that the mother won't have to buy them; she will have enough expenses as it is.
Gift certificates
In case you have no idea what to think about when it comes to ideas for baby showers, consider gift certificates. These are great for parents who are having their second child and have everything they need or for new mothers who don't know what they will need yet. All you have to do is to go to a megastore and purchase a gift card of $50 or even $100, based on your budget. This is a great one of the new baby gift ideas especially because the mother will be able to buy all those small things that they need but that are too small to offer as a gift, such as wipes.
Think about the mother
Although the baby needs a lot of things, you should think about the mother as well. During pregnancy women need some pampering and it is your job to take care of it. When looking for gift ideas for baby shower, think about offering a gift card for a massage and pedicure or a day at the spa. As another idea, you could also offer a one-time house cleaning done by professionals. This will save the mother a lot of trouble. In order to make sure that the mother will be happy after the pregnancy as well, you could offer her and her partner a romantic dinner and babysitting. Women need romance in their lives after pregnancy too.
A ton of diapers
If you are looking for ideas for a baby shower, you should know that no mother can ever have enough diapers. One of the best ideas is to offer a diaper cake. If you are making it at home, make sure that you use diapers of different sizes since the baby outgrows a given size very quickly. As another option, you could also think about cloth diapers that more and more women prefer these days. However, cleaning them is not easy, so you might want to offer complementary diaper cleaning as well. This way you will do something for the mom and for the planet as well.
Offer some books
When it comes to newborn baby gift ideas, the majority of people only think about diapers and baby outfits, but it is also important for the mother to know what is happening to their body and to the baby. This is why it might be a good idea to offer her some books. You could be thinking about pregnancy books and pediatric medical guides. Let's not forget that the little one will need someone to read them stories, so stock up on classics, such as Winnie the Pooh and Cinderella. Mothers are supposed to read to their babies while they are still in the womb.
A backup baby bag
When a family goes somewhere, it is impossible for them not to leave something at home. This is why it might be a good idea to offer a backup baby bag as one of the great baby shower gifts. Make sure it contains all the essential items, including diapers, wipes and bottles. If you make it at home, you could also add an undershirt, teething ring, pacifier, gas relief medicine, thermometer, diaper cream, lotion, shampoo, powder, acetaminophen, bib, and some formula. Although mothers usually like to pick out the large bag, they will be more than happy about having a backup as well.
Offering a meal per day
You don't only have to think about the baby shower gifts for boys, but also about the parents. Here's an idea for you if you don't want to spend a lot of money. Gather some friends and make an arrangement for someone to bring food to the parents for a week and then another person will take it over. You can't even imagine how much this will help the parents. In the same time, it is also a good way to visit quietly after the baby is born. You could be thinking about fresh food or some food for the parents to put in the freezer.
Problem solvers
New parents don't really know what problems they will face, so when it comes to baby shower gifts for girls, you have to think about the unexpected. Make a basket of baby medication and rash cream or offer a baby monitor that allows the parents to always have their eyes on the baby.
There is a myriad of ideas you could be thinking about, just make sure that the parents will actually use the gift you offer them and it won't just gather dust.