What Hair Color Is Right for Me? Find the One!
Believe it or not, there is a lot that a hair color could do for you. It can hide your flaws and it may also help you get your boyfriend back. When asking what hair color is best for me, you should think of your hair color as an accessory since it frames your face. You will know instantly when you get it right because you will love it from the first moment.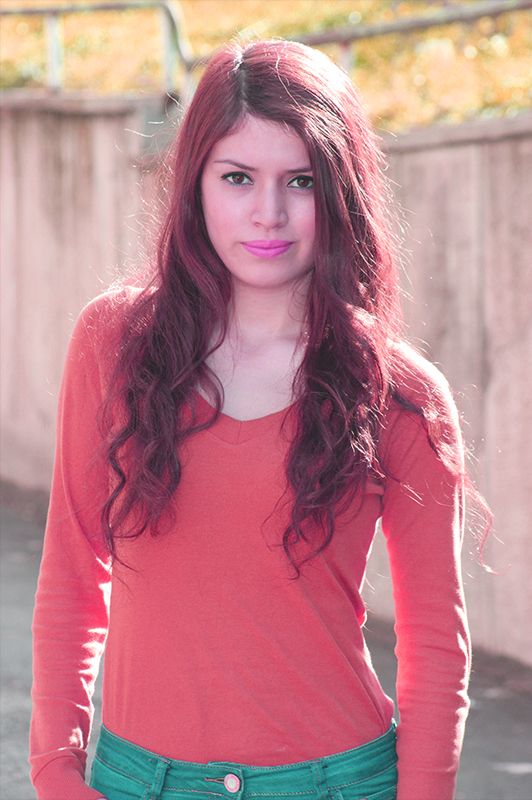 If you are looking for the best hair color for me, you should find a hue to enhance your complexion instead of detracting it. If you follow the right tips, you won't have to waste money and time trying different shades and hues.
How to Choose a Hair Color to Make Sure That It Will Be Suitable for Your Skin Tone and for Your Overall Look
So, what hair color is right for me? Take a good, hard look at your skin tone and you will know without having to ask a professional.
If you have pale skin
Don't let it blend with your skin
In case you happen to have pale skin with green or blue undertones, you should be thinking about a warm blonde, just like Nicole Kidman's hair color. When thinking about the hair color for skin tone, you should know that a lot of women make the mistake or choosing ashy hues. This isn't such a good idea because your hair color should stand out, not to blend with your skin. The golden hues will give your face extra warmth that will make you look more refreshed and alert. If you want the best hair color for skin tone, this is the celebrity you should be thinking about the next time you talk to your colorist.
Pale skin with yellow undertones
Make it ginger
The women who have pale skin with yellow undertones should be thinking about the hair color of Emma Stone. She rocks a golden red hair color and she looks amazing with it. When asking how to choose a hair color, you should know that the women with this skin tone should avoid the hair colors that look too natural. Instead, you should try to create some contrast between your skin and your locks. Although it takes some courage of trying warm red hues, they will work magnificently with the yellow undertones, so there will be nothing for you to worry about. When choosing the right hair color you should really think about what celebrities would do in your situation.
Medium skin with warm undertones
The safe bet we were looking for
If your skin tone is something like Zooey Deschanel's, the right color for you is dark chocolate brown. In the majority of the cases women wish to have blonde hair, but if you are looking for hair colors for dark hair, this is a safe bet. This color works especially well if you have green or blue eyes because the dark hair color will make the eyes pop. You may also consider coloring your hair black, but that would be a bit too much for your warm complexion. In order to make the color more interesting, you should add some light brown highlights to keep the color soft.
Medium skin and cool undertones
An amazing hue
In case your skin tone resembles the skin tone of Jessica Biel, your best option is going caramel. This color will add some warmth to the cool undertones and it will make the skin glow. When asking what hair color looks best on me, you should make sure that your skin tone and hair color complement each other without being too much. There are some aspects you will have to be mindful about when it comes to this color: if it is too light, it will make the eyes and skin look dull; if it is too dark, it can accentuate the dark circles under the eyes. Take all these aspects into consideration when choosing a hair color.
Olive skin and warm undertones
Frame your face
Olive skin works wonderfully with dark brown hues. This is because the dark hair will frame the face. However, such a color can bring out the best or the worst from your skin tone. If you are wondering how to choose hair color, you should know that in case you have dark circles under your eyes, the dark color will accentuate them. However, if you have beautiful eyes and lips, these will be enhanced as well by the color. Think about the hair color of Kim Kardashian (before she went blonde). Her rich color enhanced her features without being harsh. Your hair should be a few shades lighter than black to make the best of your olive complexion.
Dark skin and warm undertones
Michelle does it better
Michelle Obama has a skin tone of this kind and as you may know, dark auburn brown works wonderfully for her. In case you are wondering what is the best hair color for me, you should be thinking about dark and rich shades that will enhance the warm undertones of the skin. You want a color to work with your skin tone instead of clashing with it. If you happen to have black hair and you want to bring it to new life, you could add some auburn brown highlights to bring some life to your hair color. This will add depth and movement as well.
The sombre style
It's Gisele Bundchen's trick
If you won't want only one color, you might think about this technique. In case you are asking which hair color is best for me, you should know that this technique is so versatile it works for both cool and warm undertones. The best thing about the style is that it offers natural looking results. You may have seen this technique used by Lauren Conrad and Gisele Bundchen. You will have a lot of freedom with this style and it also allows you to experiment a little. Basically speaking, this style is most suitable for those with a sense of adventure.
Sometimes it's not about what color would look good on you, but more about your preference hair color. If there is something you like, there is nothing that could change your mind, right?