Long hairstyles
Are you pulling out all the stops to look your best?
You would be surprised how much the way you do your hair matters especially when you want to stand out from the crowd of other women looking to take away your man. In fact, it is just as important as how you arrange your wardrobe.
Audrey Hepburn understood the concept very well not to say that styling long locks of hair was here thing. But that is far from where we are going to take this. The pain of having long hair combined with the ever daunting task of trying to pick out the right hairstyle in a time crunch just makes it worst, which is why we've decide to make your life a little bit easier by coming up with some long hairstyle ideas.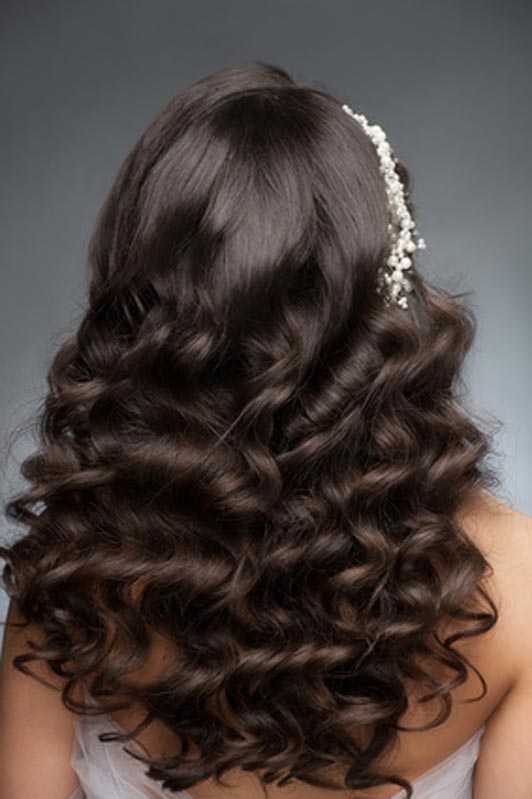 Long hairstyle ideas
1. Top knot
2. Side braid
3. Side bun
4. Curly mane
5. Blow dried
6. Sweet and sassy
7. Smooth and chic
Hairstyles for Long Hair That You Can Easily Do to Look Your Best
Just imagine yourself in a pretty dress all set to rock a party but your long hair just refuses to set. Those locks should be an attention grabber not a turn off. Here are of few hairstyle ideas to make your hair for the party rock.
1. The Top Knot
Taylor swift looks very elegant and fresh in this look. It's a quick and chic hairstyle for women on the go. It shows off your jawline perfectly and keeps hair off your face.
How to get the top knot look with long hair
Shampoo and blow dry your hair. The cleaner the hair the more time the hairstyle would stay put. Leave the front section of your hair and tie the others in high bun. Secure the bun with bobby pins. Leave the front hair as in the picture. If you have short bangs, let the hair fall sideways on your face for a natural look.
Why the top knot works for the long hair
The top knot hairstyle works better for long hair as the bun gets more volume.
2. The Side Braid
Side braids are back this season. Just let your braids fall off your shoulder to create a style quotient.
How to get the side braid look with long hair
Leaving the front fringes, gather all of the hair behind the right ear. Start braiding slightly below the ear and go on. Leave two inches of hair from the end and tie a band to keep the braids in place. Rub the braided tail with two fingers to create a tousled girl-next-door look. Slightly curl the front hair outwards, letting your braid fall to the side.
Why the side braid works for long hair
Any hair length short of long hair such as medium length hair would not reach below your shoulders when put into a side braid. As the saying goes, the longer your hair, the better the braids.
3. The Side Bun
This one goes equally well with a casual or a party wear outfit. The side bun never goes wrong. If ever confused about how to style your long hair, this hairstyle is your lifesaver.
How to get the side bun look with long hair
Start by creating a parting. Middle one or a side parting. Both can do. Choose whatever looks better on you. Make a side ponytail and secure with a transparent band at the place you want your bun to be. Take small section of your pony tail and twist and secure it with a bobby pin. Continue with other sections until it gives the look of a bun. Let some of your hair fall to get an effortless look. Here is a style cheat to this look. Take whole of the ponytail together and twist to make a bun. The bun wouldn't look exactly the way it is in the picture but the overall look and the face would look as desired. This is how the look appears
Why the side bun works for long hair
Long hair makes a beautiful voluminous end bun. Note that the longer the hair, more it can be twisted to give the bun a nice texture.
4. The Curly Mane
With the sleek straight look that won all hearts last year, 2014 comes with a fresh change. The curls are back and look extremely sexy.
How to get the curly mane look with long hair
Divide your hair into different sections. Leave the crown area and start curling each section from the midway. The best place would be to start from where the eyebrows end or where the ear starts on each side. Roll each section around the iron to get soft loose curls. Complete the look with a hairspray to keep the curls for long hours.
Why the curly mane works for long hair
This hairstyle looks equally glamorous on long hair as when put up with medium length hair.
5. The Blow Dried Hair
Nothing is more natural yet stylish than long blow dried hair kept open. Blake's wavy locks give her a feminine and classy look. If you have healthy long hair that you are proud of this is the hairstyle for you.
How to get the blow dry look with long hair
If you have naturally wavy hair, half of the task is done. Just shampoo them, blow dry, let them fall on one shoulder, a good hairspray and you are good to go. If not then don't worry! Follow these steps. Take sections of your hair and roll them around the iron. Make sure you don't actually curl them. Just one or two rolls with medium heat are enough to create the waves. Let them fall on one side and voila!! The elegant yet sexy look is achieved.
Why blow dried hair works for long hair
Waves look incredibly sexy in extremely long lustrous hair.
6. Sweet and sassy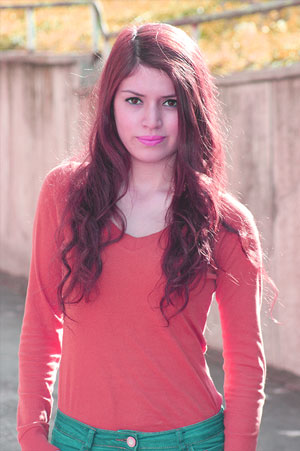 Sweet and sassy is a look defined by a strong sweeping side fringe and asymmetric shape giving you the "girl next door" kind of look in combination with a sassy girl with attitude. Sweet and sassy is a very versatile look, and there are many ways to pull it off. And best of all, anyone can pull it off. This ladies hair styles still works for women pushing their 30's and has stayed in style for a while now. You can see this hairstyle very commonly throughout Hollywood hairstyle nowadays.
How to accomplish the sweet and sassy look
Work in some styling gel or foam through your hair, about the size of a marble in your palm. Use the tips of your fingers to lift the hair beginning at the bottom of the roots while blow drying to add to the volume of your hair. For the fringe, smooth and flip your hair around near the ends with a brush. Work the styling gel thoroughly to add extra style, and finish with a high hold hairspray for extra holding power.
Who this hairstyle works for
This haircut is perfect if you have a long and round shaped face, like in the shape of an oval. It also helps if you have thick hair, which adds to the volume and doesn't require much styling gel. A strong styling gel will allow you to add texture to define and shape your hair as necessary.
7. Smooth and chic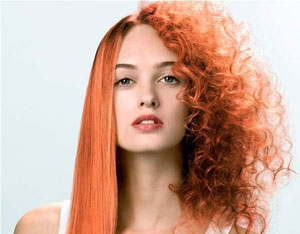 Smooth and chic is the haircut for those who like that sleek and professional-looking style cut that is versatile and good for both professional and casual occasions. This style is making a big comeback in the 21st century, and is among the most sought-after cuts for celebs these days. If you love simple shapes, but are indecisive on what you want exactly, the smooth and chic may be for you. For this style you are seeking to add as much shine as possible while avoiding humid places that can ruin the sleekness of the glamorous hairstyles.
How to achieve the smooth and chic
Apply a small amount of styling cream into your hair and lather up thoroughly. Work your hair into the desired style and dry your hair using the "wrap technique" along with a brush. Spray shine into your hair to enhance the finished product and protect your hair from the heat. Use a flat iron to make your hair as straight as possible. The straighter the better. Finish with a light holding product. Pomade would be better than most hairsprays, as this style doesn't need strong hold.
Who this would work best on
As stated before, this is one of the most versatile haircuts so really any head shape will work and many types of hair will work as well. Whether you have fine, medium, or thick hair this style will be easy to pull off. If you have naturally curly hair, there would be other glamour hairstyles better to go for than the smooth and chic.
Long hairstyle maintenance tips
Keep your mane healthy. Eat foods for healthier hair including omega-3 rich wild salmon, and avoid hair mistakes like forgetting to deep condition your hair once a week and make your hair, style ready. Show your long hair some love and style them into super chic hairstyles.