Natural Makeup for You to Use on a Daily Basis
One of the most important questions women ask themselves is how to be sexy. For this you should also know about the best natural makeup. It is a known fact that most makeup products contain a lot of chemicals and other substances that might do more harm to your skin than good. This is why you should always choose the natural products.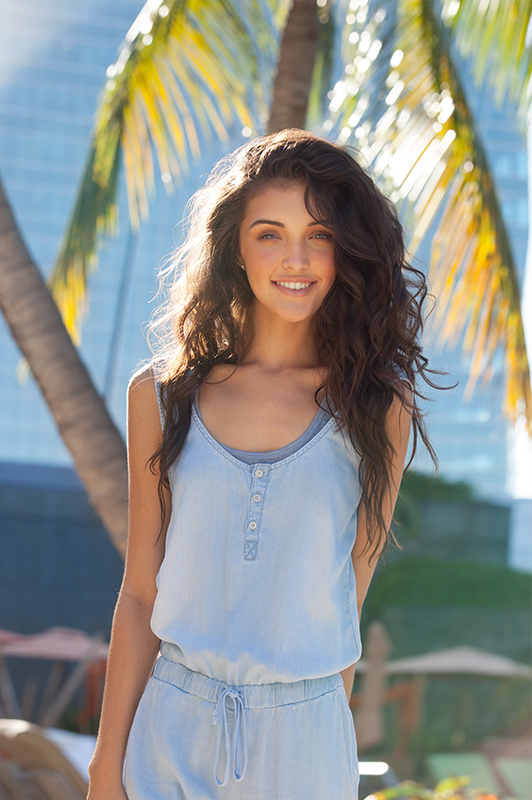 Although they don't look and smell as nice as the artificial ones, you can be sure that they will always be better for your skin than all the other products. You should just know where to look for them.
Best Natural Makeup for You to Maintain Your Youthful and Beautiful Look for a Long Time from Now On
So, what products should you use to maintain your natural beauty? Read on to find the best products for you.
Physicians Formula
When looking for natural makeup, this is one of the top brands you should be thinking about. The truth is that the products aren't any better than the rest of the organic products, but they come with one great advantage: their price tag. If you go to your local drugstore and take a look at the organic products, you will see that they are quite expensive. This brand, however, is fairly priced, so you can afford their products even if you don't make six figures per year. All there is left for you to do is to figure out which products work for you.
Ecco Bella
If there is a brand that is more organic than the rest of the organic brands, this is the one. In case you are looking for natural day makeup, make sure you give this brand a thought. None of the brand's products contain water, gluten, dyes, or preservatives. In case you are looking for more than just makeup, you might want to give their body care products a thought as well. These offer the same quality like their makeup products and you can be sure you will be just as happy with them. There is no need to make any compromise when it comes to organic products.
Pure and True
In case you are looking for all natural skincare and you have a generous budget, Pure and True is the right brand for you. Their products aren't only natural, organic and luxurious, but the company also knows a lot about social responsibility. They support numerous charities and social projects. This way you can know that your money doesn't only go to the pocket of the owners in the form of profit, but it will also reach those in need. The good news is that there are numerous products for you to choose form, regardless of the skin type you might have.
Bare Minerals
Most women have already tried several kinds of natural skin cream and most probably you have friends who tried this brand before too. The good thing about the products is that they are easy to apply. Although they don't contain any chemicals or dyes, they offer great coverage. These products are just great for the women who are prone to outbreaks, blemishes, and acne. The foundations and the blushes the brand offers don't clog the pores as much as the other products do. In case you happen to have problems of this kind, you have to make sure you try something of the sort.
AfterGlow Cosmetics
Some women want more from their natural cosmetic products than just coverage. If you are looking for something that lasts for an entire day, AfterGlow Cosmetics is the brand for you. You should try several products to be able to make a comparison, but you will most probably see that this lasts the longer and it is the most glamorous of them all. The best thing about the brand's makeup products is that they don't contain any preservatives or fillers that most cosmetic products contain. Such an advantage might make you forget all about the price tag of the products.
Sephora – Natural and Organic Makeup
There is almost no woman on Earth who hasn't heard about Sephora before. This is one of the largest chains of beauty stores so it isn't surprising that they have an organic makeup line as well. There is a wide range of products you will find, including natural moisturizers and makeup products. Although they are a bit cheaper than the rest of the products of this kind most probably you will be happy with the results that they offer. All you have to do is to hit the store and find the products that seem suitable for you. You could ask the employees of the store for recommendations.
Origins
In case you are looking for natural skincare products, this is one of the brands you may have heard about from your mother. As a matter of fact, it was one of the first brands of this kind, so it has been around for a while. Although the products are a bit more expensive than the others you can find in drugstores, you can be sure that they are worth it. You could use these products to reward yourself if you finish a project or just buy it as a gift for yourself. You deserve to splurge from time to time.
RMS Beauty
The RMS Beauty makeup line is based on coconut oil. The interesting thing about the products is that they offer you a specific translucency that no other product can offer. The only downside of the products is that, since they are based on oil, they can turn out to be runny if it is warm outside. As another aspect to think about, it might be best to keep the products in the fridge to make sure that they won't melt. Nonetheless, this is a product line that got the approval of numerous international runway stars so it will work for you too.
There is almost no product that you can't find in an organic version including natural anti-aging products. You just have to take a good look at the skincare and makeup aisle.