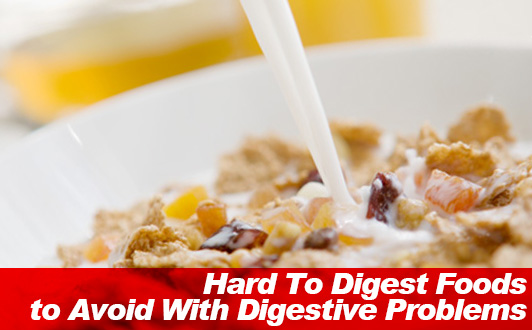 Insoluble dietary fiber foods in your diet gives your body what it needs to crush through your diet preventing constipation, detoxing your body, and even keep you from getting hungry while you eat less.
What are some insoluble dietary fiber foods to help me eat less?
What most people would give to be able to eat less food without getting hungry? If you are looking to eat less and still get full then foods rich in fiber such as insoluble dietary fiber foods can help you do just that.
Exactly what foods are rich in dietary fiber? Exemplary sources of insoluble dietary fiber include vegetables high in dietary fiber such as green peas and perilla leaves as well as other dietary fiber rich foods such as Okara bean curd leas. 
In this dietary fiber Slism, we present a list of foods high in insoluble dietary fiber to give you a better idea of what foods you should be eating to get the dietary fiber you need on a daily basis.
Quick Dietary Fiber
Insoluble dietary fiber is amazing!
Dietary fibers are the components of your food that can't be broken down further by the digestive enzymes in your body. There are two kinds of dietary fiber which include water soluble dietary fiber and insoluble dietary fiber that is known to soak up water content absorbing water the long it sits in your body.
Insoluble dietary fiber is generally found in foods that if you don't chew are hard to eat. Eating foods rich in these fibers naturally helps you chew more when you eat giving you what you need to prevent overeating.
Eat less without getting hungry
Insoluble fiber soaks sup water content in your stomach expanding to many times their original size helping your eat less without getting hungry. By making it easier to satisfy your appetite space-wise, eating insoluble dietary fiber rich foods helps lower your daily caloric intake substantially.
Prevent constipation with healthy bowel movements
Due to the fact that insoluble dietary fibers soak up water in your body, they are said to help improve bowel movements moving undigested food and bodily waist through you intestines smoother serving as a great measure to take for preventing constipation in your diet.
Drive out excess sodium and potential harmful toxins from your body!!
Eating foods with insoluble dietary fibers drives out toxins in your body preventing them from being absorbed and built up in places like your feet causing undesired dryness to appear not to mention changing the color of your nails. In addition they help expel excess sodium from your body lowering the chances of your legs welling up due to unwanted edema water retention.
Foods rich in insoluble dietary fiber (Foods List)
FOODS RICH IN INSOLUBLE DIETARY FIBER
NAME OF FOOD
INSOLUBLE DIETARY FIBER CONTENT
CALORIES
BEANS AND NUTS
KIDNEY BEANS (Whole/Boiled)
11.8g
143kcal
BEAN CURD LEAS (Processed)
11.1g
111kcal
GARBANZO BEANS (Whole/Boiled)
11.1g
171kcal
VEGETABLES
GREEN PEAS (Boiled)
7.7g
110kcal
SHISO (Leaf/Raw)
6.5g
37kcal
EDAMAME (Raw)
4.6g
135kcal
MUSHROOMS
CLOUD EAR MUSHROOM (Boiled)
5.2g
13kcal
KING TRUMPET MUSHROOM (Raw)
4.0g
24kcal
ENOKI MUSHROOM (Raw)
3.5g
22kcal
POTATOS AND STARCH
MUNG BEAN HARUSAME NOODLES (Dried)
3.7g
345kcal
JAPANESE SWEET POTATOES (Baked)
2.8g
131kcal
KONNYAKU (Powder)
2.1g
5kcal
FRUITS NUTS AND BERRIES
DRIED KAKI
12.7g
276kcal
AVOCADO (Raw)
3.6g
187kcal
BLUEBERRIES (Raw)
2.8g
49kcal
* Values representative of a 100g serving size
People are not getting as much dietary fiber as they used to!!
Getting between 20 and 25 grams daily is highly recommended. However, the amount of fiber people actually get differs a lot.
Take Japan for an example. In recent years Japanese people are said to be only getting 14g of dietary fiber on average. Compared to 20g a day as recording in 1950, this indicates a decline in the amount of dietary fiber people are getting in their diet daily.
As you know by now, getting enough dietary fiber in your diet is important for maintain your health, preventing lifestyle diseases, and get optimal nutrient absorption from the foods you eat as well as detox.
For people looking for ways to detox your body naturally and get the dietary fiber you need try drinking basil seeds. Remember to drink before eating a meal for best results in overeating prevention.