Learn how to get to know a shy guy better before making him your soul-mate
Being committed to a shy guy is not a problem until you fail to arouse him while dating. Dating a shy guy seems bit difficult but not impossible, especially if you are looking to make him your soul mate. Normally, shy guys consider their silence as an attractive element for girls, which in some cases holds true, but not always. So, in order to attract a shy guy and engage him into interesting acts and talking, you need to follow some advices and tips which can best act as helping tools to let you cope with his shyness.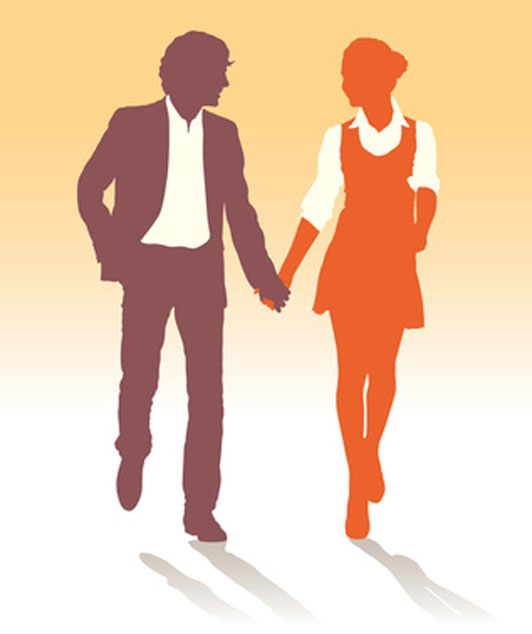 Always remember that every shy guy loves to talk and share his inner feelings, but can possibly do so once you successfully wipe out his awkward silent moments.
Top 11 Tips That Can Help You in Dating a Shy Guy and Make Him Forever, Attracting Him through Your Simple yet Romantic Acts Which Can Make Him Get out of His Shell and Set on a Journey of Love with You.
Set on the journey of love with a shy guy by dating him such that he feels more comfortable and eager to talk in your company. Following are the tips for dating a shy guy which you must follow and put in the effort to wipe out his shyness and silence.
Take his shyness generally
The first most step in dealing with the shy guys is to consider their shyness generally. Avoid taking it personally. This is so because shyness is just a part of their nature; it has nothing to do with their feelings and affection toward you. He might feel uncomfortable in social gatherings and prefer to remain in a silent corner with you. Besides taking this as an insult, try to read his mind and seek for means which make him feel less uncomfortable about this shyness. Take him out for date once you feel that he is comfortable.
Start conversation yourself
The most important tip for dating a shy guy revolves around learning the initial most step of how to date a shy guy. In case of introverts, it is merely wastage of time to expect a starting of conversation from his side. Rather, it demands your guts and patience to take steps toward him and initiate a conversation. But before doing that, you must know what to talk about? This must involve your preliminary research about his likes, habits and the common things you both seem to share. Once, he finds a common element of interest in your conversation, he will be empowered to talk and show his interest too.
Communicate via Social media
Dating shy guys is progressed more successfully and easily when the conversation is made through social media. Nowadays, mobile text messages, Facebook, Twitter etc. has transformed the face-to-face dialogues into written conversations. Since, a shy guy hesitates to engage into face-to-face talks, it is preferred to chat with him through mobile instant messages or Social media sites. In this way, he will express himself more openly and thus, you will get to know more about him. This will also help you gather more information about his likes, dislikes, nature etc. which will ultimately lead toward a better dating experience.
Don't rush, avoid forcing him into anything
Dating a shy guy is best accomplished when you don't rush and avoid demanding sudden responses from him. Normally, such persons like things move progress slowly, from likeness to first encounter; from text messaging to frequent phone calls; from dating to actual romance. So, do not pressurize him ever. Rather, provide him a casual and relaxing environment in which he feels comfortable to move along with you.
Praise him for every little things he does or says
Dating guys that are shy becomes easier once you start praising their every little act and saying. Compliment him by praising his dressing style, the perfume he wears, the ways he talks or cracks a joke etc. Once you start doing this, he will get warmed-up and expose more himself.
Concentrate on his acts
Another meaningful dating a shy guy advice includes carefully concentrating on what he does, rather than what he says. This is so because an introvert speaks more through his acts, rather through his words. So, while dating a shy guy, examine how he looks at you, when he smiles, how his facial expressions changes when he sits in your company etc. This will tell you that which of your habits or actions arouses him towards more likeness, and which disturbs him.
Keep his secrets private
Dating tips for shy guys include another important duty of privacy which a shy guy always expects from his girlfriend. An introvert will be shocked and rather disappointed if he comes to learn that you are sharing all of his secrets with your friends and relatives. Thus, respect his shared feelings, secrets and private matters, and confine them to yourself solely. This will built a strong bond of trust and confidence and thus, your guy will not hesitate anymore to express himself more to you.
Be smart while introducing him to your family and friends
Shy guys and dating is no more a problem once you learn how to introduce your guy well and smartly to your friends and family. Often, a shy guy feels uncomfortable if you subject him to disco parties, big family gatherings or let your family crack dirty jokes in front of him. This way, he will feel rather offended and discomforted. So, the major step toward learning how to attract a shy guy and date happily along with him is to introduce him so well with your family that he feels being a part of it.
Ask questions, but do most of the talking
Shy guys dating is progressed well once an answering-questioning session is started among both partners. So, while dating a shy guy, start talking by telling him about your routine, special happenings, and gossips. This will engage him and he might ask more questions. Once he does so, you can also start questioning him, but do not pressurize him with unrelated or too many questions. Talk more yourself and arouse him for talking progressively.
Remember every single detail he tells you
While dating a shy guy, try to memorize every single detail he tells you about his family, their names, important occasions' dates, birthdays etc. Doing so, whenever he talks about himself or his family, you can recall relevant things. This will make him feel that you take most of the interest in his life and happenings, and thus, he will get more attracted to you.
Arrange dates yourself
Last, but not the least, arrange the dates yourself. Your guy might not have the enough confidence to call you up and decide a venue for the date. Rather, arrange dates according to his moods and preferences. For example, visit a cinema in initial dates, so that you both spend more time together while talking less, which is best preferred by a shy guy. Then, advance toward picnic dates where you guys can do eating and talking simultaneously.