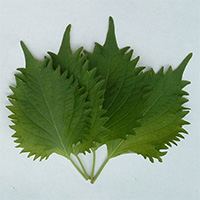 Perilla seed oil ("Egoma oil") made from perilla frutescens a cousin of Japanese-shiso is a good source of omega 3 fatty acids, which is often used as a fish oil replacement in your diet. The perilla oil diet is a guide on how to incorporate perilla oil in your diet getting your daily serving of omega-3 to aid in your weight maintenance and fitness endeavors.
What are the benefits of perilla oil in your diet?
Egoma perilla oil is an excellent source of alpha-linolenic acid ALA that aids your body in breaking down excess fat among other health and diet benefits that you can look forward too.
The egoma oil is about eating the foods you like while incorporating perilla seed oil in your diet to put a cap on the accumulation of bad fat in your body giving you leverage in weight loss eating healthy.
In this next Slism, we will take on the egoma perilla diet expanding on what adding perilla oil daily eats means to your diet finishing with a few areas to watch out for to make your egoma diet a sure success.
Quick Egoma Oil Diet
What Is Perilla Seed Oil?
Perilla seed oil is an extract of the plant known as egoma in Japan often used in cooking. It just turns out that on top of cooking, perilla oil similarly to flaxseed oil is an excellent source of omega 3 fatty acids in the form of alpha linolenic acid.
Perilla Seed Oil vs. Flaxseed Oil In Terms Of Omega 3 Fatty Acid
It is said the ALA makes up as much as 50 to 55 percent of flaxseed oil whereas perilla oil can contain as much as 60 percent omega-3 fatty acid alpha linolenic acid content. Case and point, perilla oil is just as good a source of omega 3 fatty acids as flaxseed oil.
Perilla Seed Oil Diet Basics to Turn Your Body into a Fat Burning Machine
Usually when you are on a diet what you want to do is hold back on fat intake putting a lid on oils. However, in the case of perilla oil, adding just the right amount to your diet comes with many great health benefits.
All you need to make your egoma seed oil diet work is to take 1-2 spoons of perilla oil per day.
To get the most out of egoma seed oil you don't have to necessarily use it in your cooking. In fact, it's best that you take it in raw form for best results. For people not fond of the idea of drinking raw perilla oil as a dietary supplement, adding it to a salad or your soup is a great way to get perilla oil in your diet.
On the perilla oil diet, besides taking egoma seed oil there are no strict dietary and calorie restrictions to worry about. On the other hands, you should still focus on achieving balanced nutrition while avoiding compulsive overeating.
Exceptional Health Benefits of Egoma Perilla Seed Oil for Weight Loss
Drinking perilla oil is said to be one of the best things you can do for your diet.
How egoma oil differs from other oils is that perilla seed oil contains alpha-linolenic acid. Taking ALA getting your healthy helping of egoma perilla oil each day is not only beneficial to your health but is also said to make it easier to lose weight.
Alpha Linolenic Acid for Enhanced Fat Burning
Alpha-linolenic acid enhances your ability to burn fat by promoting the breaking down of excess fat making it harder for fat to be stored away in your body.
DHA + EPA All Made From the Power of ALA
The body can break down alpha-linolenic acid to make the omega-3 fatty acids, DHA and EPA, which are said to help lower level of LDL cholesterol ("Bad cholesterol") in your body reducing the risk of heart related diseases over time.
In addition, DHA is said to improve the efficiency of your brain making it easy to study, work, and even help slow down senile-like diseases such as Alzheimer's.
Cons of the Omega-3 Abundant Fish Oil Replacement Perilla Oil Diet
The only bad side of the egoma perilla seed oil diet is that the quality of perilla oil easily goes to waste without proper storage.
In perilla oil, maintaining an adequate level of freshness is key. That's why you should avoid careless exposure to air and heat as much as possible minimizing the effect of oxidation. Although fresh egoma oil comes with many diet and health benefits, oxidized egoma perilla can have an adverse effect on your body if you are not careful.
Upon opening try using as fast as possible and when it gets old use in cooking to avoid waste. You can avoid oxidation by minimizing exposer to light, heat, and oxygen by storing perilla oil away safe in your refrigerator.